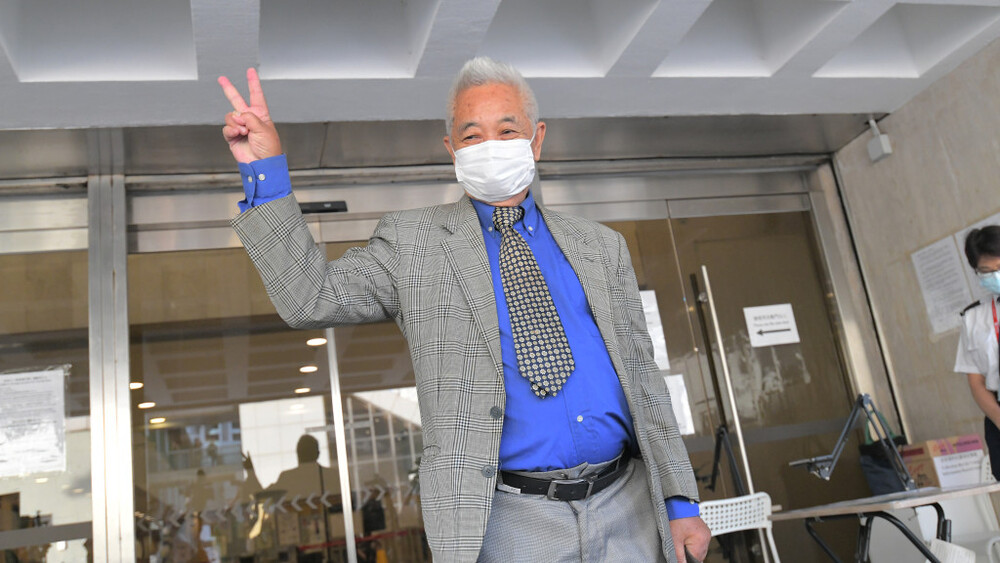 Over 20,000 vaccine exemptions remain valid as SAR loses judicial review
Over 20,000 vaccine exemption certificates issued by the seven arrested doctors will remain valid, a High Court judge ruled Friday, overthrowing the health minister's decision to invalidate these certificates as Kwok Cheuk-kin, dubbed the "King of Judicial Review" triumphed in this legal bid.
Speaking to media outside the court building, Kwok said he was delighted to hear that he had won this review against the government and he could finally have a good night's sleep. He added that his victory indicated how justice is served.

Attending a press conference this afternoon, Secretary for Health Lo Chung-mau said he will study the judgment with the Department of Justice and then announce their next move on the matter.

In the written judgment released Friday, Justice Russell Colemen said, "A government minister gets his or her legal powers from legislation – and not from an announcement made in a press release."

Coleman agreed with Kwok that the secretary doesn't have the legal powers to do so, saying it "is not permissible under the legal powers which the secretary has, properly constructed."

Yet, Coleman didn't find Lo's decision irrational.

"If the secretary has a discretion to overrule the validity of medical exemption certificates, I am inclined to agree … that the decision and directions reflect an acceptable risk assessment by the secretary in weighing and balancing different competing considerations and choosing the best course to take as a matter of public health.

"And that the Secretary did not thereby unlawfully fetter the discretion," Coleman added.

Coleman also ordered Lo to pay all legal costs of the judicial review.

A total of seven doctors were arrested throughout the city for allegedly issuing and "selling" fraudulent exemption certificates without actually assessing the patients' condition.

The government later announced in a press release that Lo had decided to exercise his powers and invalidate over 20,000 exemption certificates by these doctors but didn't provide any legal basis. Kwok, a Cheung Chau resident, then filed a judicial review to the High Court to challenge the government.

Kwok earned his "title" by occasionally challenging the government on a diverse range of social matters. In November 2020, he filed a judicial review to challenge police's "Raptors" unit for not displaying their ID numbers. A month later, he filed another review against the anti-mask law.

The most recent one was filed in December last year as he questioned authorities' move to ban media from monitoring the poll stations of the Legislative Council election.