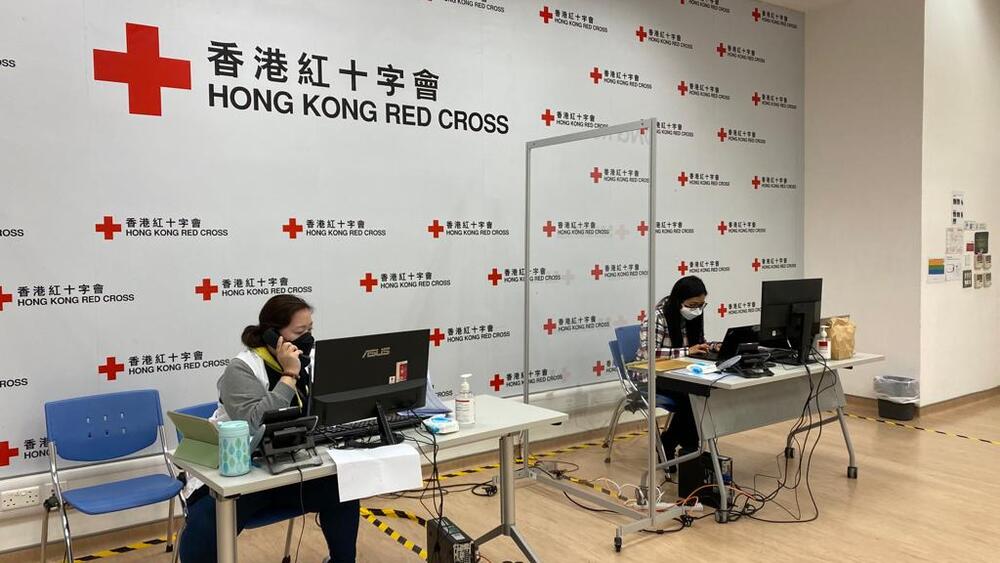 Over 100 seek help from Red Cross after horror at Mirror's concert
Over 100 citizens have sought help from Red Cross after they witnessed or learned of the horrible accident at boyband Mirror's concert Thursday night.
The accident occurred around 10.30pm Thursday as a gigantic screen suddenly fell from above and injured two dancers. One dancer is now undergoing an 8-hour major surgery while another has been discharged.

Hong Kong Red Cross then launched the "Shall We Talk" hotline consultation service at 5164 5040 to provide mental support to those in need.

As of 6pm Friday, Red Cross received 87 calls through the hotline, including two callers that were passed to psychiatrists immediately. Eighty-eight citizens also reached out to Red Cross on WhatsApp or Telegram.

According the Red Cross, some of the callers were at the scene and witnessed the horror, while others were disturbed by video footage posted online and suffered from the flashbacks and insomnia.

Red Cross recommended troubled citizens to stay away from the news or social media for a while, talk to friends and take some rest first.

Apart from the hotline, citizens can also reach out to the Red Cross on WhatsApp at +852 5164 5040 or on Telegram @hkrcshallwetalk.