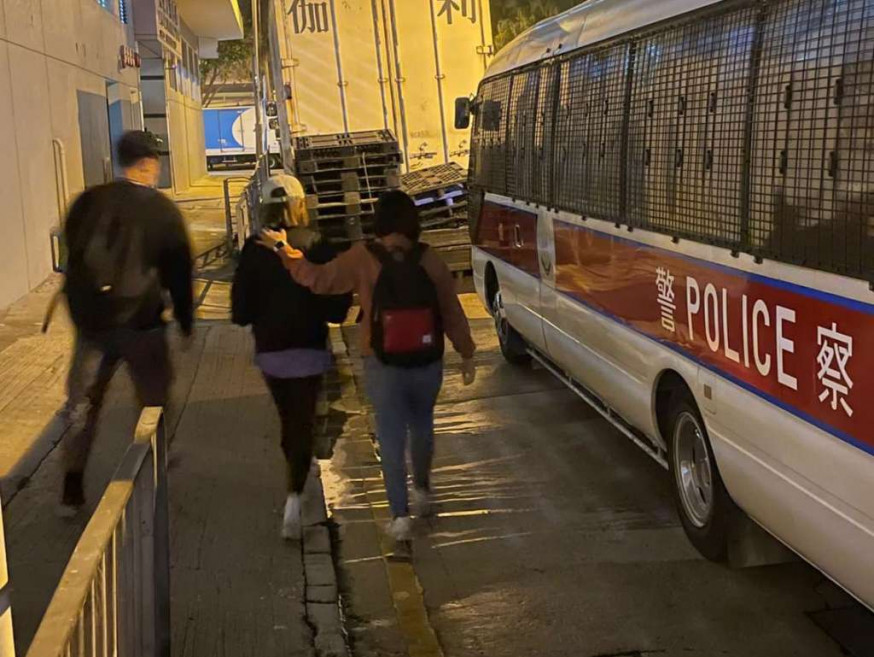 Over 100 get penalty tickets as presents on Christmas Eve
Over 100 diners and party room customers in Kwai Tsing, Tsuen Wan, Sha Tin and Mong Kok received fixed penalty ticket of HK$5,000 for not using LeaveHomeSafe and breaching the group gathering cap on Christmas Eve.
Police mounted operation "Levington" on Christmas Eve and raid a number of restaurants, bars and party rooms located in industrial buildings across the city.

Kwai Tsing police busted three illegal party rooms and arrested two men and a woman aged 23 to 28, who are the operators of the party rooms. The are now remanded for questioning.

A total of 37 men and 22 women in the three party rooms, aged 22 to 38, were fined for breaching the group gathering cap. An operator of a bar in the district was also fined for breaching the cap.

In Mong Kok, officers raided restaurants in the district and issued penalty tickets to 19 men and 17 women, aged 30 to 60, for breaching the group gathering cap or not using LeaveHomeSafe. In two restaurants, 16 men aged 21 to 57 got the tickets for not wearing a mask.

A 32-year-old female operator saw her business banned from providing dinner service for two weeks.

In Sha Tin, officers busted a party room on Shing Wan Road, where six men and eight women there, aged 21 to 27, were fined for not using LeaveHomeSafe. Police also found one of them was unvaccinated. The 31-year-old operator was fined, as well as another 34-year-old operator of a party room on Shan Mei Street.

On the other hand, Tsuen Wan police raided eight party rooms in the area and arrested two operators. A 34-year-old woman surnamed Law and a 36-year-old man surnamed Yeung have been released on bail. Six male and eight female customers of the party rooms, aged 17 to 58, were fined for breaching group gathering cap.