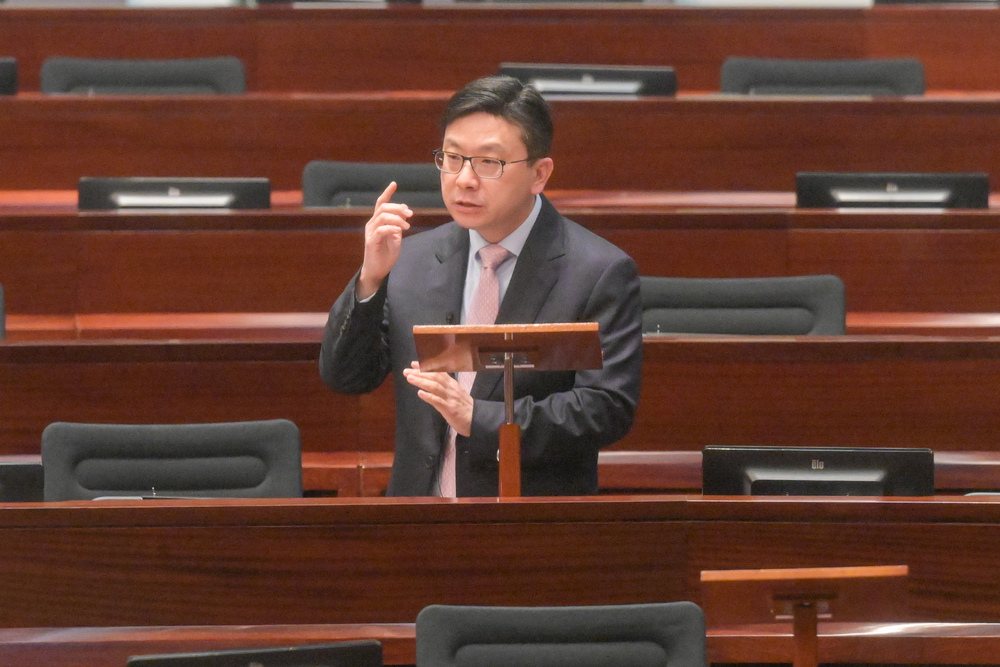 Over 10,000 top talents set to come to Hong Kong, says labor chief Chris Sun
Hong Kong has received over 17,000 applications for the Top Talent Pass Scheme, and granted approval to more than 10,000 applicants as of mid March, said Secretary for Labour and Welfare Chris Sun Yuk-han.
Sun released the data on Wednesday as he faced lawmakers in a Legislative Council meeting this morning.

Sun noted that an interim review will be conducted mid year and authorities are now analyzing details of the applicants, including their gender, age, work experience, occupation, income and origin, to assess if it is necessary to adjust the criteria of the scheme.

When asked if the government will focus on importing talents in certain sectors through the scheme, Sun replied that scheme has no restriction on academic or occupational background.

He added the government will collect statistics in the future to see if the talents who come to Hong Kong can match with the city's manpower shortage.

Sun also pointed out that enterprises can find and select specific talents from the Talent List Hong Kong in order to tackle brain drain.

Sun said authorities will conduct a new round of estimation on manpower resources to assess the up and coming trends on manpower supply and major economic sectors in the future, including estimating the education levels of the overall labor force in the next five years.

He said he understands many sectors are facing challenges brought by the city's brain drain. He also said the government will prioritize the employment of local workers and proactively consider importing overseas workers simultaneously.