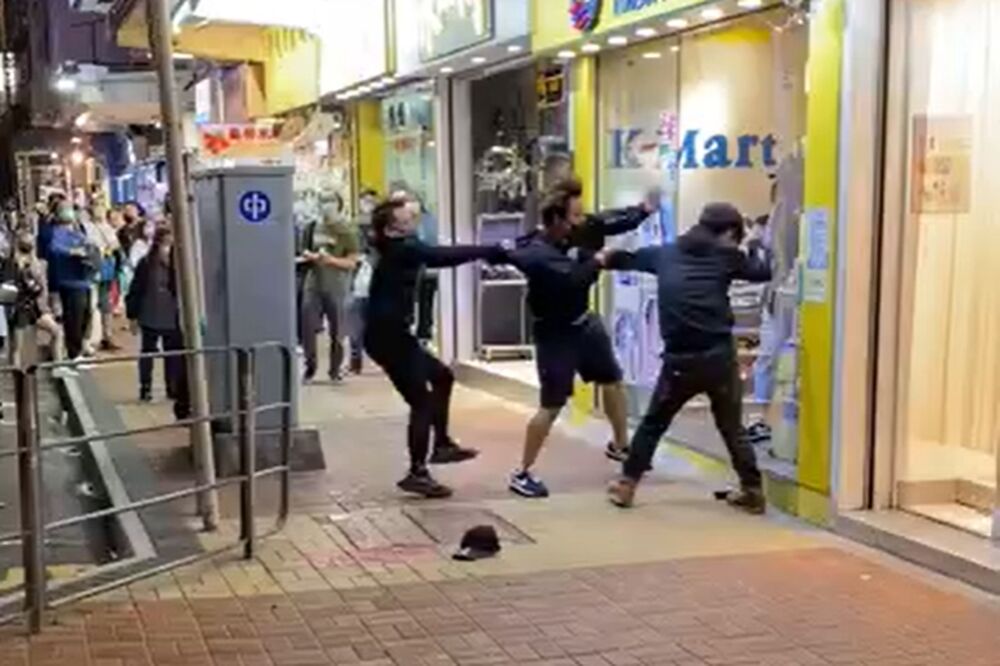 Over 1,600 arrested in two months as triad-related wounding cases surge
Over 1,600 people were arrested in large-scale operations targeting gangsters over the past two months, data by the Security Bureau revealed, as unceasing triad activities continue to cast worries on citizens. 
The number was released as lawmaker Hoey Lee voiced concerns on streets safety, after citizens were shocked by multiple triad-related incidents that involved weapons and even guns. 

Lee also worried that not only would these incidents endanger citizens' lives, but also damage Hong Kong's reputation as an international financial hub. 

The bureau then replied that a total of 268 serious wounding cases related to triad societies were reported this year as of October, and the figure was similar to that of last year. 

The bureau also said police have been carrying out enforcement operations and promotion activities, and over 1,600 people were arrested in a series of large-scale operations over the past two months. 

The bureau acknowledged that although there were several wounding cases of serious nature in recent months, the overall number of wounding cases stood at 2,980 as of October, marking a 14.2 percent decease compared with the figure in the same period last year. 

Among these cases, 268 were related to triad societies, similar to last year's number of 271. 

The bureau continued that police inspected a great number of entertainment premises last month and arrested over 900 people, including senior executives of triad societies for possessing offensive weapons and trafficking dangerous drugs. 

As of Thursday last week, police also conducted two operations in which officers raided 119 premises related to illegal gambling activities and arrested 789 people during the FIFA World Cup. 

The bureau added police will strengthen intelligence-led operations and remain close contact with overseas law enforcement agencies to combat illegal activities of triad societies.