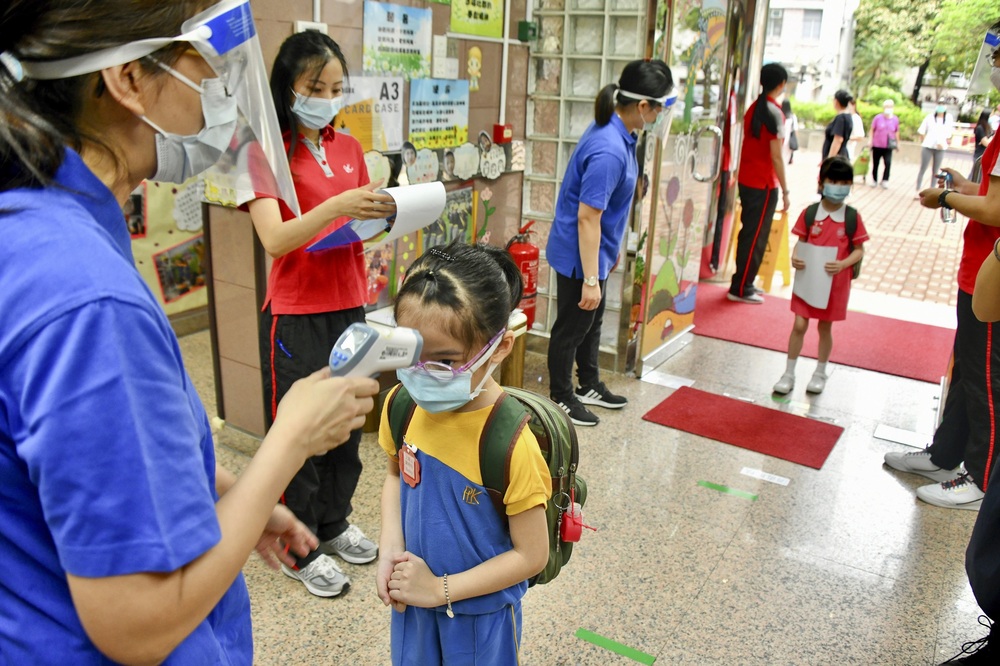 Over 1,400 schools applied for full resumption of half-day face-to-face classes
Over 1,400 schools in Hong Kong had submitted applications for whole-school resumption of half-day face-to-face classes, arranging all its teaching staff to undergo regular Covid tests, said Kevin Yeung Yun-hung, Secretary for Education.
Among these schools, around 750 were kindergartens, with some 500 tutorial schools along with around 160 primary and secondary schools.

The Education Bureau has been encouraging schools to join the scheme for school resumption, providing facilitation for schools, including allowing their teachers and staff to undergo free virus tests at the 21 Community Testing Centres.

Authorities have also included teachers and school staff as priority groups for the city's vaccination program.

"When the epidemic situation has gradually shown signs of subsiding and schools are adequately prepared, we will consider further relaxation of face-to-face schooling arrangement," said the bureau.