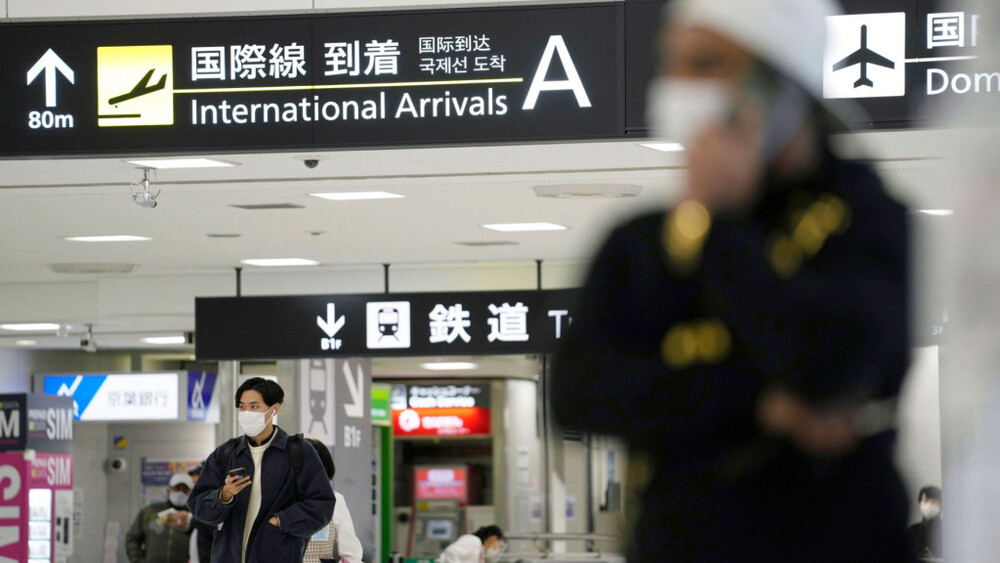 Over 1,000 Hongkongers in Japan may be affected by flight limit
More than a thousand travellers may not get their direct flight back to Hong Kong as Japan announced to limit flights in fear of surging Covid infection, said the tourism industry.
The Japanese government announced on Tuesday that direct flights from China, Hong Kong, and Macau will be accepted only at Narita, Haneda, Kansai International and Chubu airports.

"We have around 600 Hong Kong travellers who are now in Hokkaido, Kyushu and Okinawa," said Yuen Chun-ning, the executive director of travel agency WWPKG. 

He added that the company is liaising with the airlines for the detail of arrangements for their return flight to Hong Kong.

"Over 30 percent of our tour groups are set to depart for Hokkaido, Fukuoka and Okinawa. We have to re-organise all the schedules and routes now," added Yuen.

Executive director of EGL Tours Steve Huen Kwok-chuen said around 1,000 Hong Kong travellers of his travel agency who are now in Hokkaido or set to depart would be affected.

Several airlines have already cancelled their direct flight booking to Hokkaido and Okinawa. A netizen said he scheduled to go to Hokkaido on January 7, but the airline notified him the flight destination had changed to Tokyo due to the Japanese government policy.

Cathay Pacific's booking website showed no direct flight from Hong Kong to New Chitose, Hokkaido starting Friday. Hong Kong Airlines also stop accepting bookings for direct flights to Okinawa and Hokkaido.