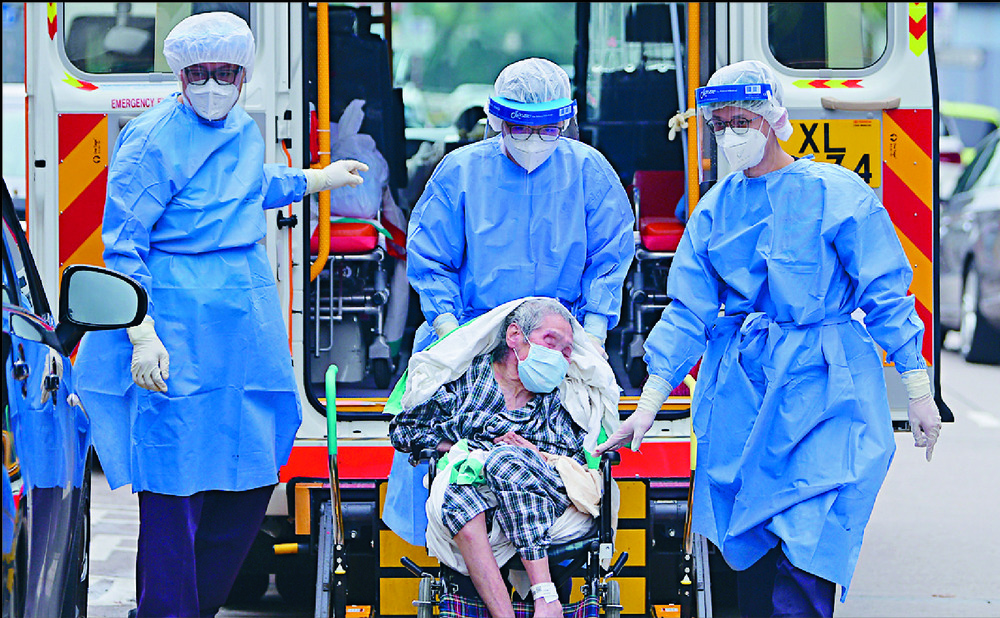 Outside boost still key for care homes
The import of mainland or foreign labor is inevitable to ease the extremely severe manpower shortage in care homes, even after authorities imported 2,054 mainland carers last month, Secretary for Labour and Welfare Law Chi-kwong said.
In his blog yesterday, Law said the Labour Department had received 415 applications for imported labor as of Friday, with 364 applications involving 2,054 workers already approved.

This came after authorities previously approved the relaxation of the supplementary labor scheme for three months from March 1, including allowing subsidized care homes to skip a four-week local recruitment scheme before they can apply for imported workers.

But Law said the SAR is still lacking 11,000 workers - around 20 percent of all relevant posts in the city's care homes.

He added that Hong Kong's working-age population is decreasing but the manpower demand for elderly care homes continues to increase.

"It is basically impossible to fulfill the current and future demand by solely relying on local workers," Law said.

"In the short to medium term, importing workers from the mainland or overseas would be inevitable."

He added that in the long run, authorities would have to improve the service environment of care homes, strengthen employee training and refine the career ladder to attract more people to the industry, as well as improve the image of caregiving work.

Law hoped those who have recently become temporary caretakers could stay in the industry.

He also said the government will propose improvements to the statutory requirements of care homes, such as the floor space area per person and the ratio of staff to residents.

The government has already allocated resources for care homes to increase employees' monthly salary, which sat at an average of HK$19,000 in early 2021.

Law said authorities also reintroduced the navigation scheme for young persons in care services to attract those aged between 17 and 29.

The reintroduced program's monthly salary also increased to HK$14,150 from HK$11,740, and the number of weekly working hours reduced from 44 hours to 40 hours.

These measures have slightly alleviated the manpower shortage problem, Law said.