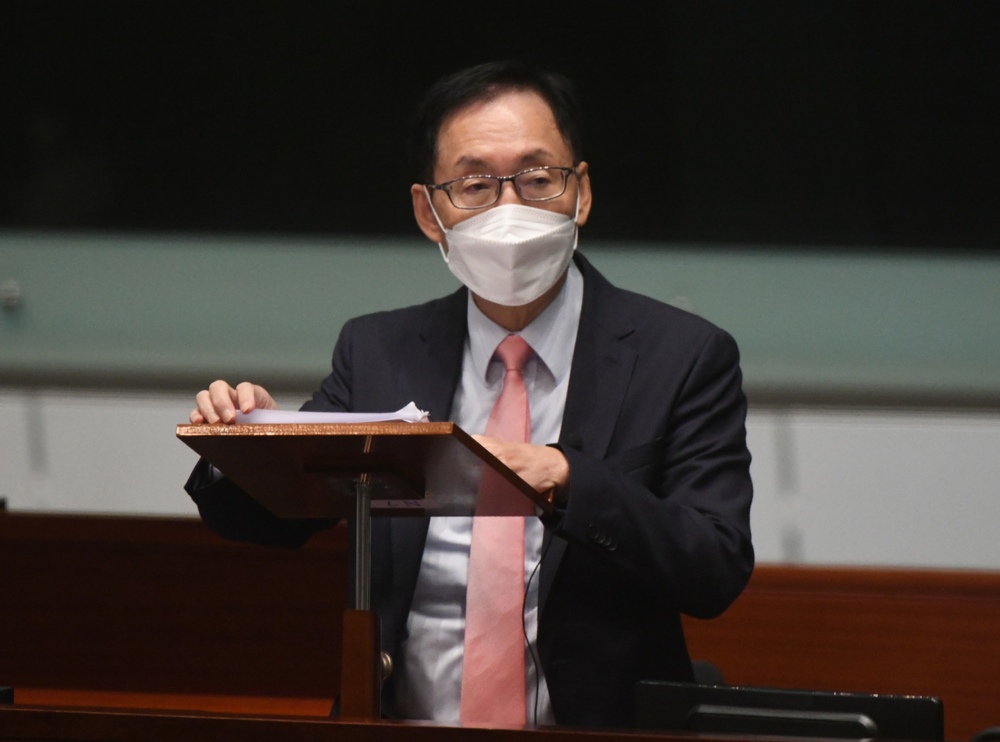 'Our bars have prettier girls' - Chan Kin-por's remark sparks criticism
Executive Councilor and lawmaker Chan Kin-por said his words were misinterpreted when he said, "our bars have prettier girls" in an insurance forum. He claimed that he meant no disrespect towards females.
The controversy came after Iris Lun, one of the industry leaders who attended Monday's forum, published a post on LinkedIn and slammed Chan for what he had said. 

"I was shocked and disappointed to hear Chan Kin-por, the Legislative Council member representing insurance, adding that 'our bars have prettier girls.' I was also surprised nobody called it out, as I only heard some faint laughs from the live audience," wrote Lun, the co-founder of insurance comparison platform 10Life. 

Replying to the media, Chan said on Wednesday his words were misinterpreted. 

He explained he was discussing the competition between Singapore and Hong Kong with the financial chief at the time and that he was quoting the "gentlemen" there saying that girls in Hong Kong bars are prettier. 

Chan added that he didn't give the complete background and context for the conversation, which led to the misunderstanding. 

"Unless there is a problem praising a girl," Chan also said.