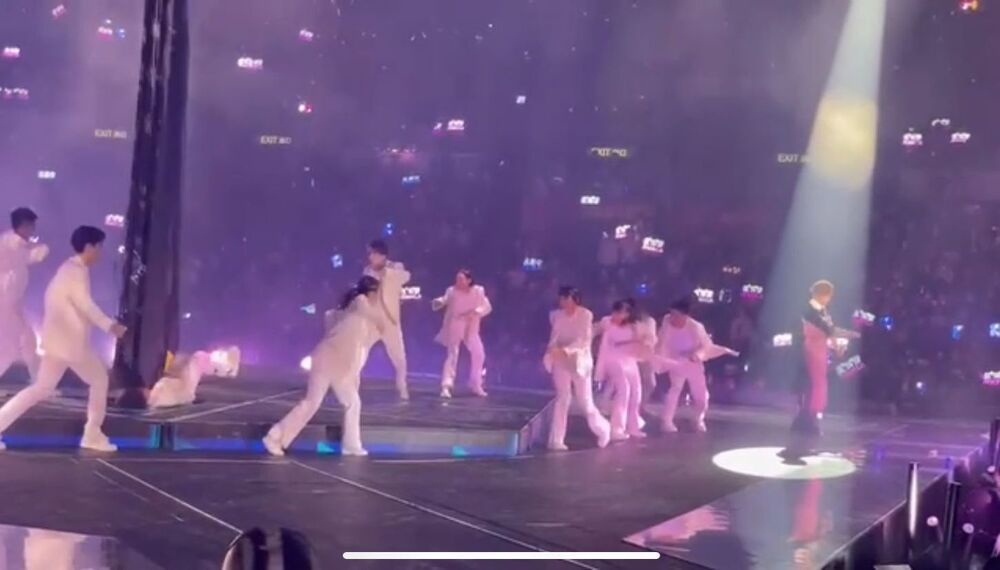 Organizers break silence and promise to release more details on Mirror concert incident
Mirror concert organizers Music Nation and MakerVille apologized to fans again for the tragic incident and promised to release more details following the end of government's investigations.
In a joint statement released Friday, the organizers said it has been more than two months since the incident in late July. They opted for silence mainly because they are still waiting for the results of government's official investigations and they want to take good care of the injured dancers first.

The organizers continued that they have hired experts from independent third-party for an internal investigation.

"The company understands that the public wish to learn more about aforesaid details. Therefore, after the investigation results are announced, we will released more details on the premise that no judicial procedure will be affected," the statement read.

The organizers also defended the contractor that their production crew have more than 30 years of experiences in the concert industry in the Greater China area.

"We understand that the public have very high expectations from the Mirror concerts, which is why we decided to hire a production crew viewed as top-class in the industry but not some amateur crew for lower prices."

"Cost is not our top priority," it added.

The statement went on to express care towards three injured dancers – Mo Li Kai-yin, Chang Tsz-fung and Zisac Law Tak-chi, and promised to cover their medical fees and provide necessary support.

The organizers especially thanked Li's father who is willing to maintain close contact with them, and vowed to better support affected dancers.

They also said they will continue to stand for Mirror and everything they represent and answer supporters' expectations with actions.