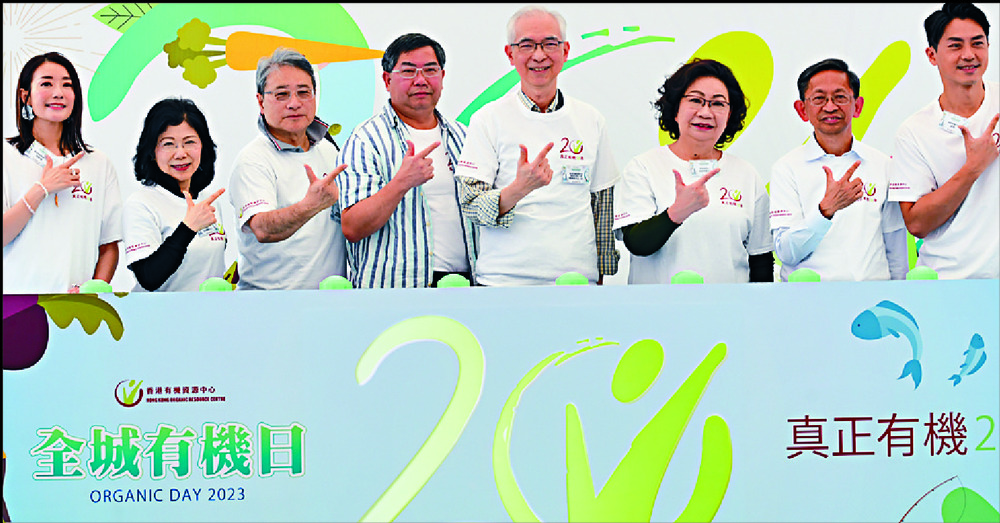 Organic retailers get back to roots
More than 80 farms, fisheries and retailers set up stalls at the Chater Road pedestrian precinct yesterday at the first Organic Day in three years now that pandemic curbs have been lifted.
Hong Kong Organic Resource Centre marked the day with the theme "20 Years of Real Organic."

The non-profit has launched various certification standards accredited by the International Federation of Organic Agriculture Movements since its inception in March 2003.

Its governing board chairman, Patrick Lau Lai-chiu, said he hoped people could gain a better understanding of organic products and support local agriculturists.

"In the midst of accelerating climate change, we need to be more aware of our ecological balance for the sake of our next generation," Lau said.

Center director Jonathan Wong Woon-chung, head of the biology department at Baptist University, called for land-policy improvements.

Wong also urged the government to modernize the agriculture industry, so farmers could maximize their yields.

In an earlier interview with The Standard, he called on the government to officially designate 500 hectares for use as farmland and to strengthen access to electricity, water and transport infrastructure to improve logistics.

The event made the day for one fair-goer, Lai, who said she prefers organic food due to its freshness and lack of chemical fertilizers: "Organic food in the market is generally more expensive, so I'm pleased I was able to get fresh organic vegetables at a more affordable price."

Another visitor, Lee, said she was not a usual organic user because "they're more expensive," but she knew of their health benefits.

Rooftop Republic, which builds farms on top of the tallest skyscrapers in the city, was selling microgreen growing kits at the event for HK$150.

Its marketing and events executive, Samson Chan Ho-him, said the social enterprise aims to make good use of underutilized urban space to grow organic food to donate to community groups and food banks.

Au Law Organic Farm had a variety of fresh produce on display, including purple cauliflower, cabbage, pea sprouts, beetroots and purple kohlrabi - vegetables that can grow between winter and summer.

"There are fewer people here than expected, but it's still a great chance to tell customers what it means to grow and eat organic," said a farmer Kelly.