Anniversary ceremony puts festive fundraising in the spotlight with city's chief secretary calling on all to contribute to the initiative.
Operation Santa Claus (OSC), an annual charity fundraiser organised by the Post and public service broadcaster RTHK, has marked its 35th anniversary of raising millions in donations for groups that work with Hong Kong's underprivileged to spread Christmas joy.

This year's campaign, the 35th instalment themed "Sports and All", was launched on November 2 to support 15 charitable projects in the areas of children and young people, the community, the environment, people with physical and mental disabilities, and medical treatments.

Officiating at Thursday's anniversary ceremony, Chief Secretary Eric Chan Kwok-ki said the fundraiser drove and led the spirit of giving to bring people together and brighten up the community.

"I encourage everyone – individuals, companies, schools and community groups – to team up with Operation Santa Claus by contributing their money, time, efforts and fundraising ideas to support this charity drive," he said.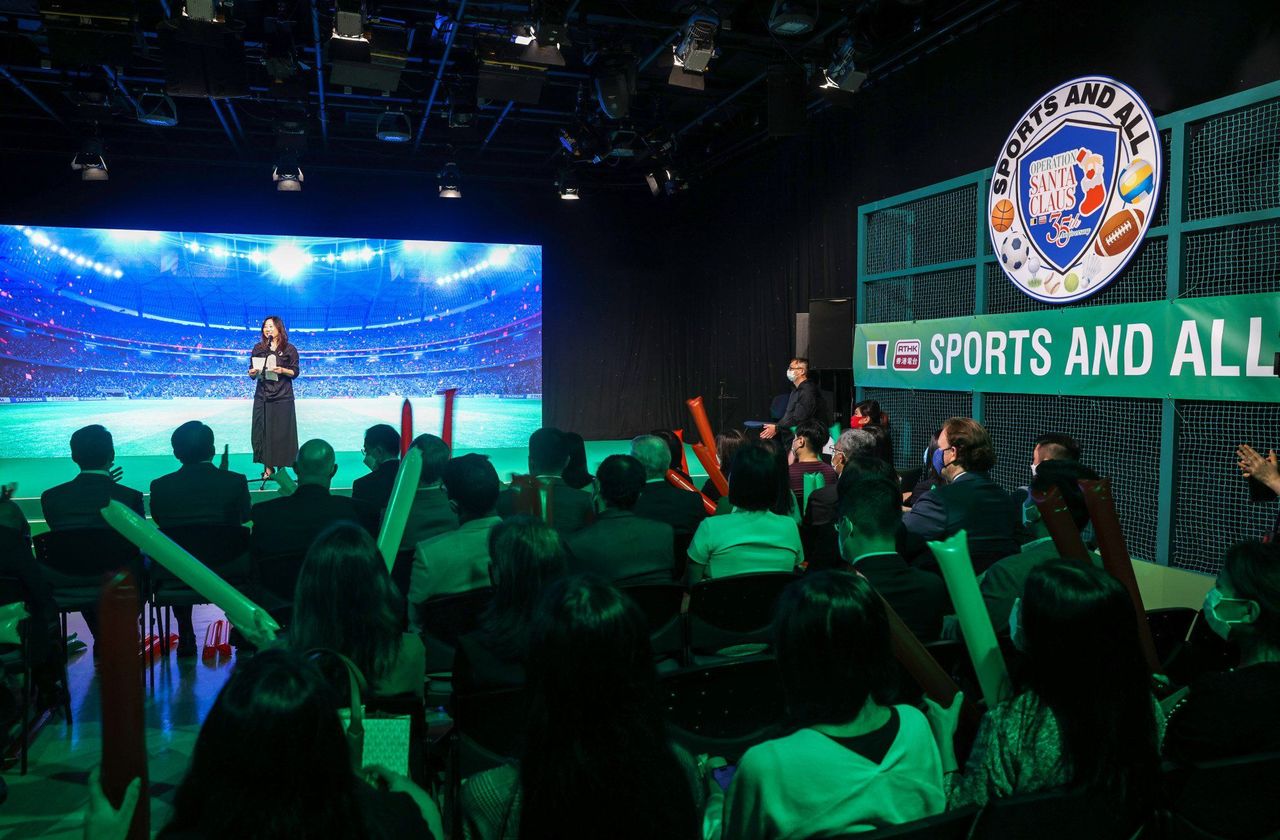 This year's campaign is themed 'Sports and All'.
Chan noted the important values of sports, such as teamwork, respect, fair play and inclusion, were at the heart of both the campaign and the community, adding that these also underlined the government's goal of building a more promising and united Hong Kong where people enjoyed living and working.
"With these two of our leading English-language media organisations driving the campaign, Operation Santa Claus effectively shines a light on the valuable charitable work that is happening in Hong Kong," Chan added.
Also attending the event were Director of Broadcasting Eddie Cheung Kwok-choi and Mabel Sieh, the Post's director of corporate social responsibility.
Cheung reiterated the campaign's mission of driving and leading the giving spirit and bringing residents together, while Sieh said the 35th year marked a milestone.
She thanked the fundraiser's long-standing donors, including Morgan Stanley, Credit Suisse, Sino Group, Swire Group and Hong Kong Disneyland, as well as the campaign's beneficiaries.
"Your effort and determination and dedication is something that Hong Kong cannot live without," she said.
"This platform is very powerful in the way that apart from the money we raised … [it] is also a platform that actually combines people and all the forces together so we are able to build bridges and collaboration among Hong Kong's leading corporate citizens and organisations, schools, NGOs and the public."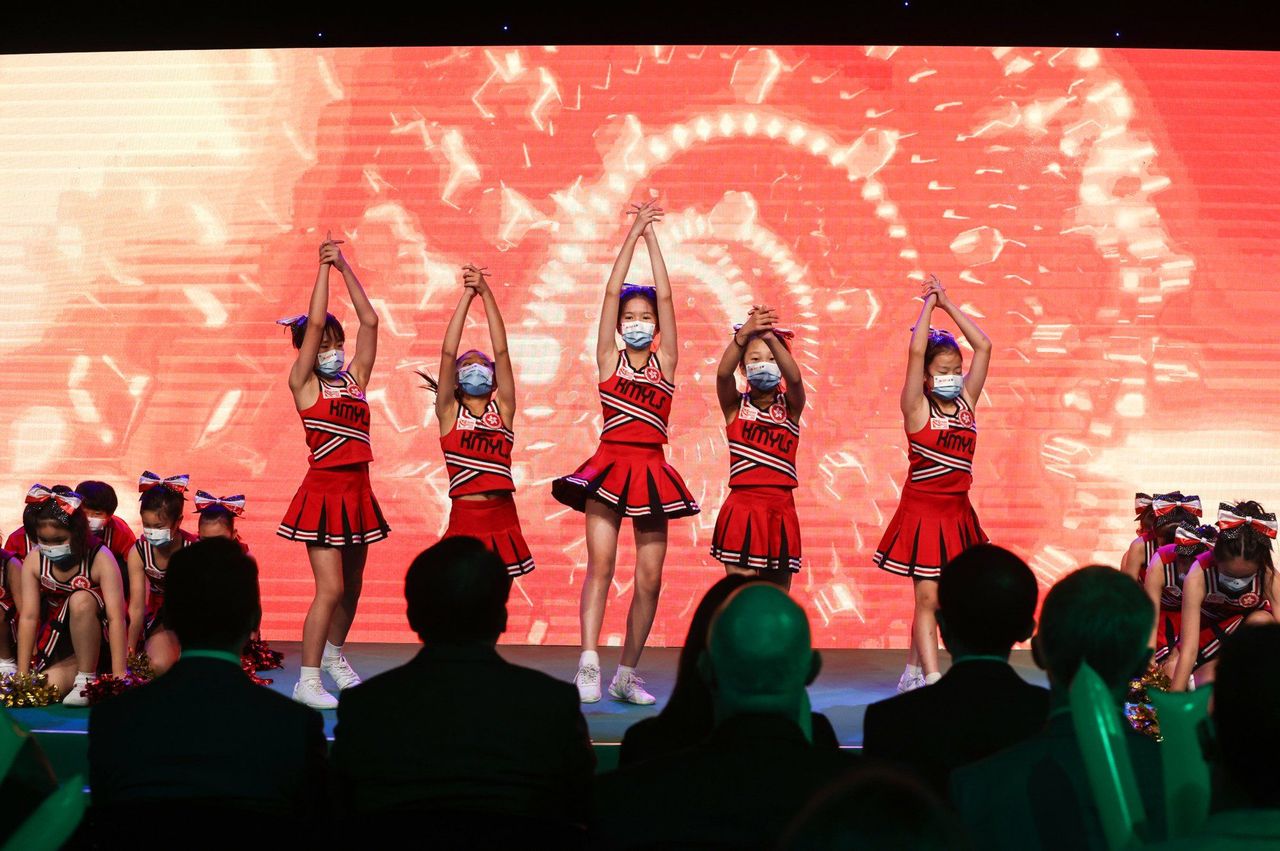 The Kwong Ming Ying Loi School cheerleading team performed at the anniversary ceremony.

Lana Wong, director of communications and public affairs at Hong Kong Disneyland, said at the event that the company would donate all the proceeds from its holiday wishes charity postcards initiative to the fundraiser for the fourth consecutive year.

Aligning with the sports theme, the ceremony featured performances by the Hong Kong women's breakdancing team, the Kwong Ming Ying Loi School cheerleading team, and zhongruan soloist Eddie Kung Ka-ho.

Charity representatives and members of donor organisations also attended.

The campaign will hold a series of events in November and December to drum up donations. Among them will be a five-a-side football tournament organised with Hong Kong Football Club to be held at the Happy Valley Sports Ground on November 27.

The fundraiser has raised more than HK$353 million (US$45 million) for 323 charity projects in Hong Kong since its establishment in 1988. Last year, it raised more than HK$20 million and helped 18 charity projects.

For more information on this year's beneficiaries, please click here.