Scheme recognises qualifications of non-locally trained doctors from 50 overseas medical schools, allowing them to work in city without licensing exam.
Hong Kong's highly anticipated drive to recruit non-locally trained doctors has only attracted 65 applications, of which nine have been given an offer, according to the chairman of the Hospital Authority, who has pledged to "fight for every inch of ground" in the global quest for medical talent.

The special registration scheme was launched after the government amended the Medical Registration Ordinance in October last year, allowing graduates of 50 non-local medical schools to practice in the city without passing a licensing examination, in a bid to tackle the public healthcare system's manpower crunch. The government earlier said it aimed to recognise 100 overseas medical schools in total.

In a press briefing on Thursday, authority chairman Henry Fan Hung-ling said among the 65 applications it had received, only 12 were qualified and nine eventually offered a place. It was still unknown whether they would accept the offer.

"The progress of the scheme is very unsatisfactory, we believe the [Covid-19] border restrictions in recent years have a role to play in this," he said. "We will reach out to the qualified medical schools and conduct a large-scale recruitment drive overseas to attract more talents next year."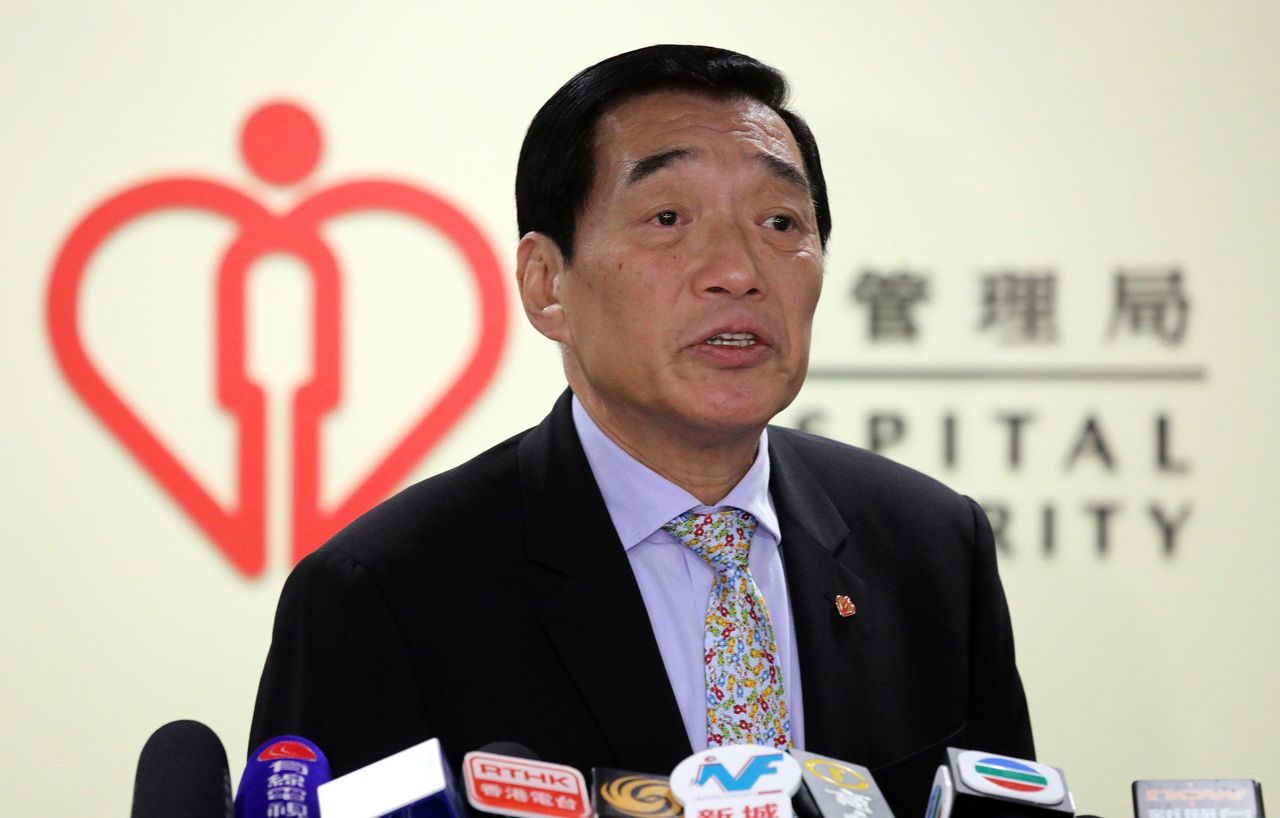 Henry Fan, chairman of the Hospital Authority.
Fan added that most of the candidates were disqualified as they were not Hong Kong permanent residents. Non-permanent residents are only eligible under the scheme if they have specialist qualifications.
Another drive to introduce foreign trained doctors, which was launched in 2011 and requires them to renew their certification every three years, has only lured about 50 practitioners since its inception, while five are currently pending approval.
Fan revealed that as of October the turnover rate of doctors at public hospitals stood at 8.1 per cent, a slight decrease from 8.3 per cent in July. While the turnover rate for nurses was 10.7 per cent, a slight increase from 10.1 per cent in July.
There are currently 6,657 full-time doctors and 29,550 full-time nurses in the public healthcare system. While the number of doctors increased slightly by 21 compared with October last year, the number of nurses dropped by 80 in the same period.
"I would like to thank our colleagues for filling up the vacancies so the number of doctors and nurses remains stable," Fan said. "However, we can hardly make up the loss of experience, as many of those who've left are veteran healthcare workers and the new joiners are mostly fresh graduates."
Tony Ko Pat-sing, the authority's chief executive, said the loss of surgical nurses had been "quite serious", which had delayed the progress of increasing operating theatre sessions at the North Lantau Hospital.
Hong Kong has long been suffering from shortages of healthcare workers, resulting in lengthy waiting times for patients.
In Chief Executive John Lee Ka-chiu's maiden policy address in October, he vowed to explore different options to ensure sufficient manpower would be achieved, including requiring healthcare professionals to serve in public institutions for a specified period of time and admitting non-locally trained dentists and nurses.
To address the shortage, the authority has launched a series of measures to retain talent and introduce non-locally trained healthcare professionals, some of which Fan deemed effective.
The extension of the retirement age from 60 to 65 was well received, Fan said. Among doctors retiring in two years, more than 80 per cent agreed to stay for another five years after the age of 60. As for nurses, about 50 per cent accepted the offer.
He said the authority would continue to reach out to healthcare workers retiring in five years time to discuss the offer. It has also cooperated with Guangdong's health authorities to introduce healthcare professionals from the Greater Bay Area.
The Health Commission of Guangdong Province has already nominated a dozen doctors, 70 nurses, three traditional Chinese medicine practitioners and five radiographers to begin working in Hong Kong under a recently launched talent exchange programme, he said.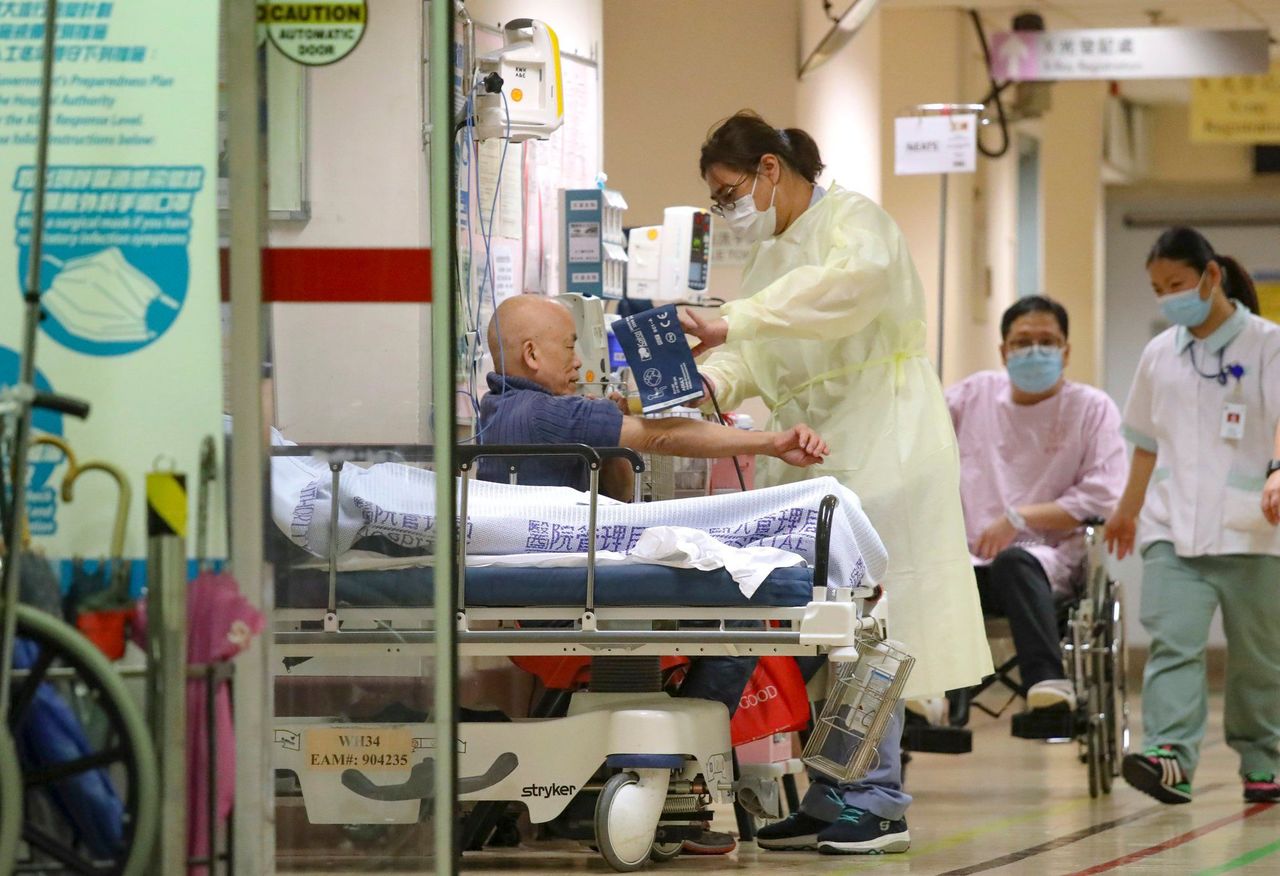 As of October the turnover rate of doctors at public hospitals stood at 8.1 per cent.

Among them, two Chinese medicine practitioners had already arrived in the city last month, while the remaining were expected to start practising in public hospitals in early 2023.

By the end of this month, the authority would also launch a low-interest loan scheme of up to HK$6 million (US$771,500) for workers to buy homes, which Fan believed would be attractive to those who wished to stay in the city long term.

"Many countries are snatching up healthcare talents and the competition is fierce," Fan said. "Our target is each and every one of them and we will fight for every inch of ground."