The scheme aims to achieve a win-win situation with the restaurant trade as retailer has also suffered acute shortage of delivery workers amid Covid-19 surge, an HKTVmall spokeswoman says.
Online retailer HKTVmall has given Hong Kong's beleaguered restaurants a lifeline, rolling out a partnership scheme guaranteeing them an income of at least HK$2,250 a day as pickup points for its delivery orders.

An HKTVmall spokeswoman on Monday said the scheme aimed to achieve a win-win situation with the catering industry as the retailer had also suffered an acute shortage of frontline delivery workers to cope with a surge in orders. The firm recorded a daily average of 47,400 orders in January, up 32.8 per cent from a year ago.

The retailer, founded by businessman Ricky Wong Wai-kay, has received more than 100 inquiries from restaurants covering more than 200 location points to express an interest in the scheme, rolled out on Sunday.

Under the scheme, once a restaurant becomes the retailer's partner by providing a pickup location for its deliveries, it can have a guaranteed income of at least 75 orders at HK$30 each, or HK$2,250 per day.

"We hope to work with the catering sector so we can help each other out," said an HKTVmall spokeswoman. "We hope to share our goods delivery orders with the restaurants so they can have more income while helping relieve the pressure on our logistic operation."

Thousands of restaurants have suspended operations amid a surge in Covid-19 infections and stringent social-distancing curbs. Industry leaders estimate that the number would hit 5,000 by April, close to one-third of the city's 16,000 eateries. More than 2,000 may shut down for good by the end of April following universal testing on the city's 7.4 million people next month.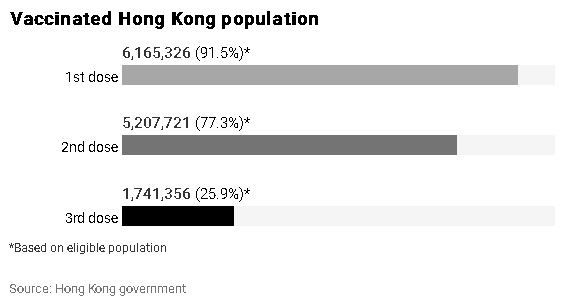 Restaurant chain Cafe de Coral will be the latest to suspend most of its dine-in services, focusing on providing takeaways from Tuesday. On Monday, Tao Heung Group also announced it would suspend business at its 55 restaurants from Tuesday.

Ray Chui Man-wai, chairman of industry group the Institute of Dining Art, said HKTVmall's scheme could help some eligible eateries.

"The scheme can provide another option for restaurants to make extra earnings. Of course the more the merrier," he said.

However, he said the scheme could only sign up a limited number of restaurants as the retailer would need to ensure it had enough orders for them while the prospective outlets needed to have the capacity and separate storage facilities to handle the delivered goods.

The HKTVmall spokeswoman said many riders had either been infected with Covid-19 or were close contacts of patients amid the explosive fifth wave of infections, resulting in them being put under quarantine or isolation. The firm has hired more than 1,000 delivery workers.

The spokeswoman said with only over 90 shops across Hong Kong, the firm hoped to expand its business via the partnership by providing more pickup points for patrons. "When our customers go to our restaurant partners to pick up their goods, they may also order takeaways or dine in these outlets too," she said.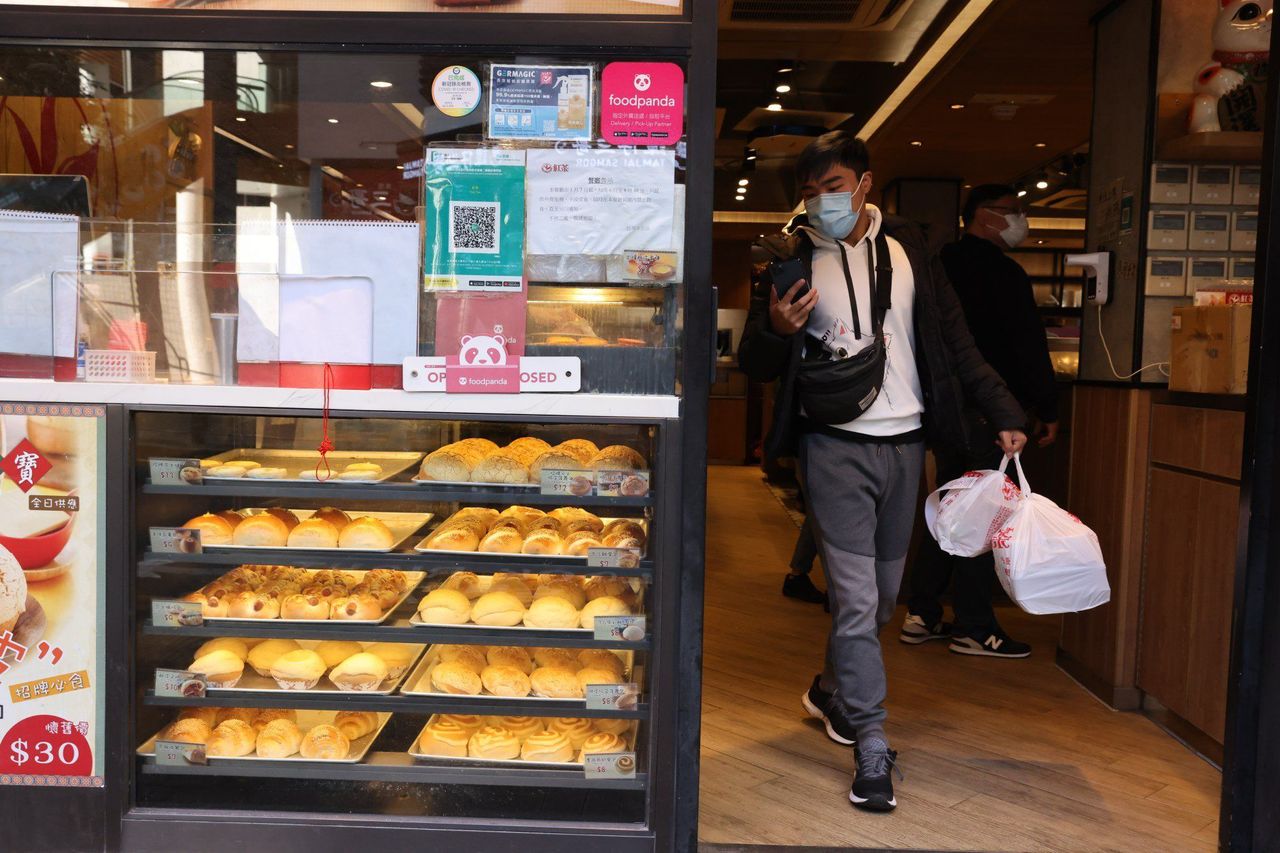 Food deliveries are becoming more popular.

However, to be a partner, restaurants have to meet three requirements: they must be equipped with a refrigerator and a freezer with temperatures that can reach minus 4 and minus 18 degrees Celsius respectively; operating hours must be at least between noon and 9pm; and they must have at least one or two workers to handle the self pickup orders.

Meanwhile, a spokesman for food delivery platform Deliveroo Hong Kong said it had rolled out a one-month free trial to entice patrons to order on its platform. "If we have more people ordering deliveries from restaurants, this will be a way of helping to boost the business of restaurants," he said.

Those who had lost their jobs or were forced to take unpaid leave due to business suspension mandated by the government under the latest social-distancing measures could apply to be riders to earn some money, he said.

The firm has more than 11,000 riders and some 10,000 restaurants on its platform locally.

Deliveroo Rider Tony Lau Kin-tung, 31, who earns more than HK$20,000 a month, said from what he had observed more people were ordering food deliveries despite many restaurants suspending business.

"Some restaurants may have closed but I've noticed an increasing number of delivery orders overall. I think food delivery is an inevitable trend amid the pandemic to reduce people's infection risks. More and more people have been relying on deliveries," he said.

As his firm had arranged contactless delivery to protect staff, he said, riders were allowed to deliver the goods at an agreed location with the patrons without having to enter the building in case it had some infection cases.

Foodpanda Hong Kong, the city's other major food delivery platform, has offered up to 40 per cent off pickup orders and unlimited free delivery for its Pandapro subscribers. It works with more than 14,000 restaurants and has some 10,000 active couriers in the city.

Oliver Frost, commercial director of Foodpanda Hong Kong, said they had seen an increase in both their delivery and pick-up services. The latter is expected to double in the first quarter year on year.

"We expect demand for food delivery to continue to grow over the next few months as more people opt to stay home as much as possible and have great quality restaurant food delivered to their doorstep," he said.

"We will continue to … roll out corresponding initiatives and programmes to support our stakeholders in any way we can."