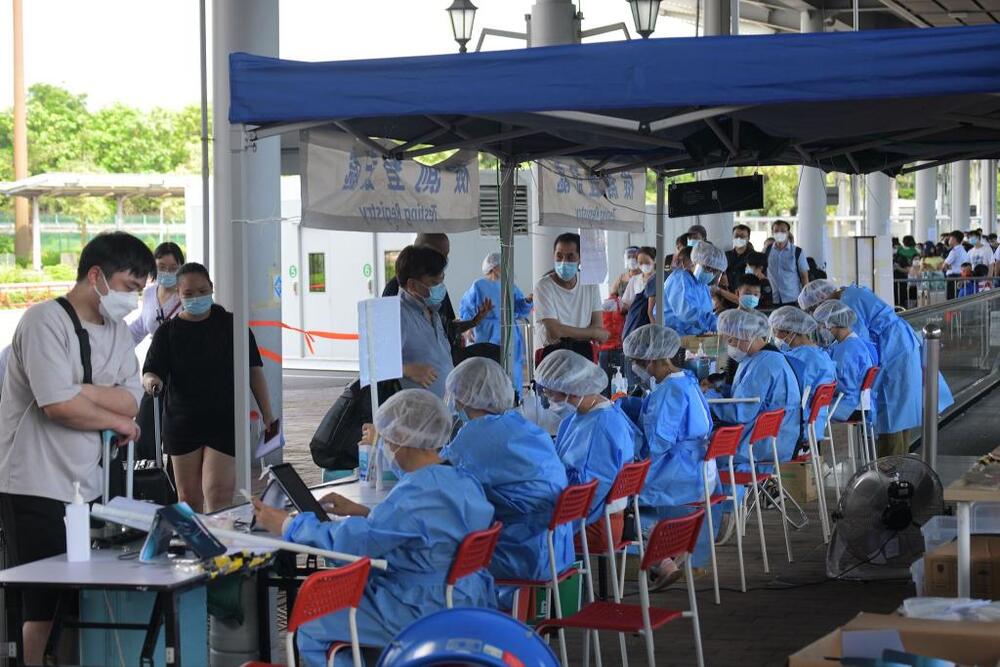 Online booking system for NAT at Shenzhen Bay Port set to roll out this week
An online booking arrangement for the special nucleic acid testing (NAT) service at Shenzhen Bay Port will be launched soon to tackle the rising number of outbound travellers, the Hong Kong government said. The system is expected to be rolled out within this week.
With the increase of the quotas for Shenzhen's quarantine hotels on July 8 and the additional compassionate quotas for application by specific groups, the number of travellers departing to Shenzhen through Shenzhen Bay Control Point has been on the rise.

To facilitate travellers, the government said to be preparing on launching an online booking system for the departure special NAT at the control point.

Under the upcoming booking arrangement, travellers must first obtain a quota at a Shenzhen quarantine hotel and then reserve a timeslot for the special NAT on the day of departure through the online booking system.

Travellers without bookings will not be allowed to enter the control point for nucleic acid testing and immigration clearance.

Currently, the operating hours of the Shenzhen Bay Control Point for passenger clearance is 9am to 8pm daily. The free special NAT service is provided from 8am to 6.30pm.

According to the latest passenger flow at clearance, the time for travellers to undergo the special NAT during peak hours is around three hours, whereas it generally takes around 2 hours during non-peak hours.

The government also said that the testing capacity for rapid nucleic acid test at the Port had been enhanced. It urges travellers to avoid crossing the boundary during peak hours.