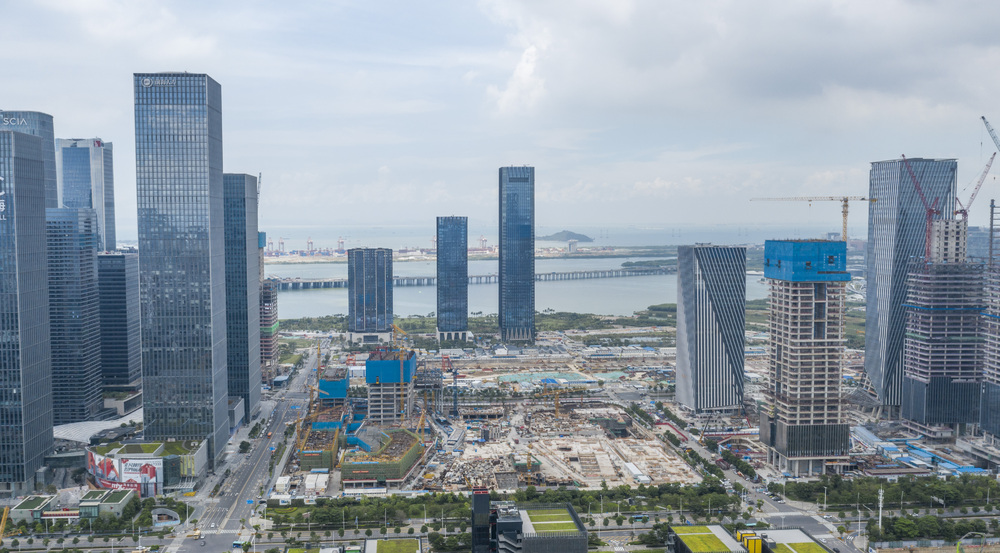 One-third of Qianhai to be reserved for Hong Kong enterprises
One-third of Qianhai will be reserved for Hong Kong enterprises, according to Shenzhen's mayor.
The State Council announced earlier this week that the Qianhai Shenzhen-Hong Kong Modern Service Industry Cooperation Zone will increase its size sevenfold from 14.9 square kilometers to 120.5 sq km.

In a press conference today, Shenzhen mayor Qin Weizhong said the city plans to allocate one-third of the land for Hong Kong-invested enterprises.
Shenzhen also hopes to establish an international legal service and commercial dispute resolution centre together with Hong Kong.

The expansion of the Qianhai can satisfy Hong Kong modern service industries' demand to enter the mainland market via the special cooperation zone, said Cong Liang, deputy director of the Office of the Leading Group for the Development of the Guangdong-Hong Kong-Macao Greater Bay Area.

Meanwhile, Chief Secretary John Lee Ka-chiu, who attended the press conference online, said Hong Kong and Shenzhen's collaboration is "set to scale new heights" with the Plan for Comprehensive Deepening Reform and Opening Up of the Qianhai Shenzhen-Hong Kong Modern Service Industry Cooperation Zone.

"Hong Kong's business and professional sectors are well prepared for the new opportunities for Hong Kong people and enterprises arising from the Qianhai Plan," he said, adding that the SAR Government will continue to strengthen collaboration with the Guangdong and Shenzhen government on the development of Qianhai.

Speaking on youth development, Lee said the Qianhai area provides "premium development opportunities for Hong Kong's youth."

"The HKSAR Government will continue to enhance various youth programs to facilitate their integration into the overall development of our country," he added.

He also noted about 11,500 Hong Kong-invested enterprises have currently registered in Qianhai, most of which were in modern service industries including finance, logistics, information, technology and professional services.