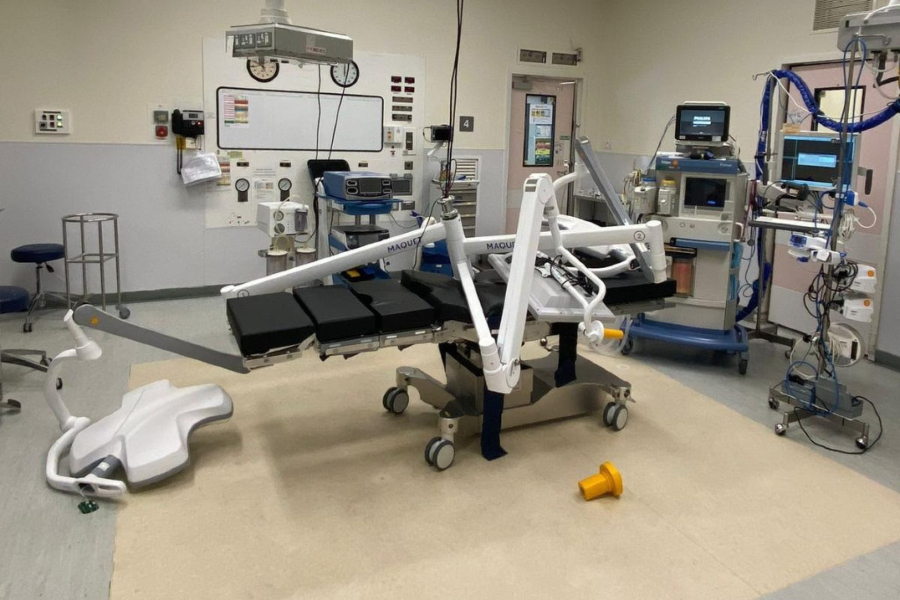 One injured as surgical light set suddenly falls at United Christian Hospital
An anesthetic assistant was injured in the shoulder as a surgical light set accidentally fell in the United Christian Hospital's operation room on Saturday. Preliminary findings suggested the incident may be related to loose screws.
No patient was in the room, amid no other staff nor operation was affected in the incident, said the Hospital Authority on Sunday.

A total of five surgical lights of the same model in the United Christian Hospital (UCH) were found to have similar problems. The vendor will arrange replacements as early as practicable.

The HA received a report from UCH yesterday regarding the safety issue of a surgical light. The injured anesthetic assistant attended the A&E department and was discharged with a minor injury.

The HA is very concerned about the incident and has notified all hospital clusters to suspend the use of the surgical light concerned temporarily. The maintenance vendor is to conduct a comprehensive inspection of a total of 29 operation rooms equipped with surgical lights of the same model in public hospitals, which is expected to be completed within a few days.

The HA reiterated that all emergency operations of public hospitals are unaffected. However, some non-urgent surgeries may need to be rescheduled.