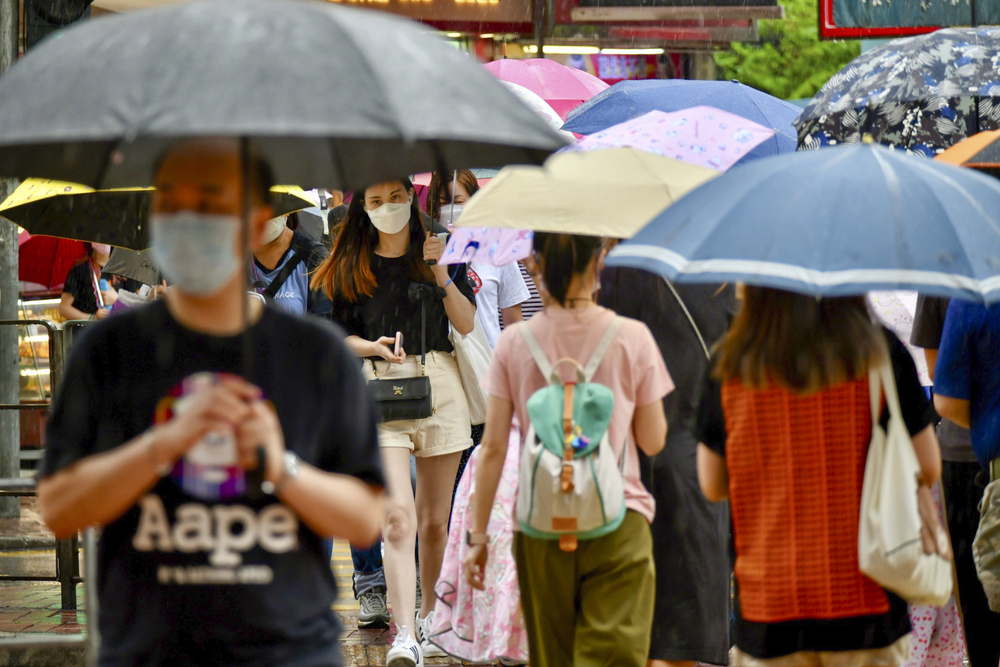 One in four citizens support bans on umbrella bags
Nearly 25 percent of Hongkongers support a total ban on umbrellas bags, a public engagement conducted by the Council for Sustainable Development found.
The council launched a territory-wide public engagement last year on the control of single-use plastic, receiving over 9,400 views from organizations, companies and individuals.

The results suggested that 83.2 percent of respondents agreed to the control of umbrella bags, of whom 32.5 percent and 28.0 percent indicated that actions should be taken in the short-term (within three years) and medium-term (three to five years) respectively.

As for the approach, 25.5 percent reflected that a total ban should be taken, followed by regulatory measures (23.4 percent) and voluntary measures (23 percent).

Executive director of Greeners Action Angus Ho Hon-wai said with the umbrella dryer technology continues to mature and also the cost reduction, he believes plastic umbrella bags could be replaced.

Greeners Action project manager Yip Chui-man added the community has reached a consensus on the control of single-use plastics, hoping that the government will set a timetable as soon as possible.

The Environment Bureau said it welcomed the suggestions and would amend the legislation to prohibit the use of disposable plastic waste. The bureau will submit the legislation to the Legislative Council within this year.