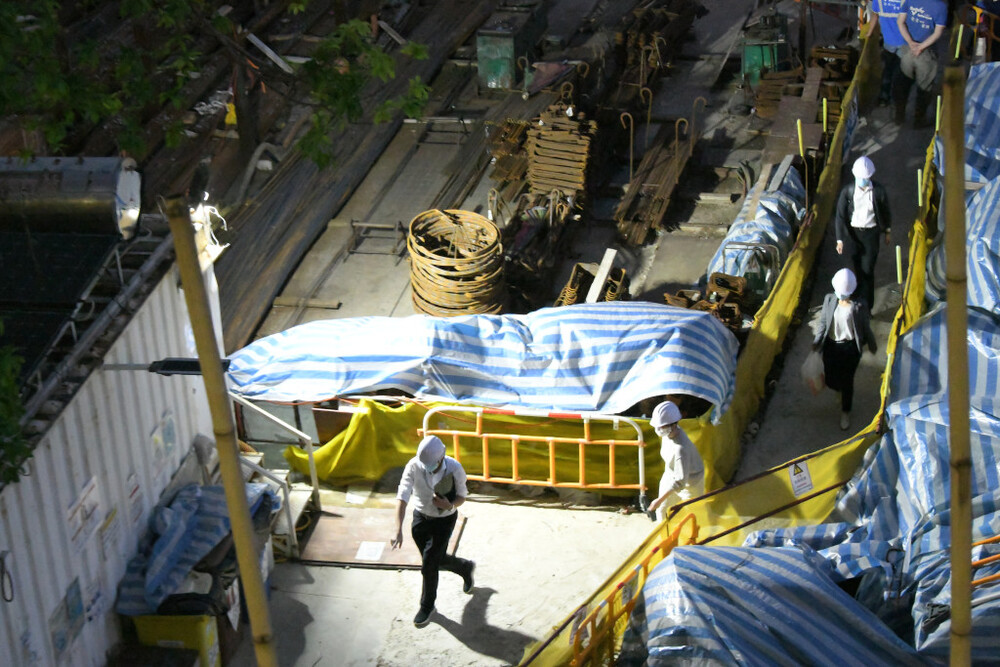 One in 4000 for severe symptoms of Melioidosis, claims expert
A health expert claimed a low chance of getting severe symptoms when infected with Melioidosis, noting the source of this disease may stem from the contaminated soil.
From an investigation launched by the Centre of Health Protection and the University of Hong Kong last week, ten workers, including eight men and two women at a construction site in Pak Tin Estate of Sham Shui Po, were reported to be asymptomatic patients of Melioidosis.

This contributed to a total of 34 cases of Melioidosis recorded across the city this year, among which 23 were found in Sham Shui Po.

"It is most likely the soil of the construction site to be the origin of the disease," said an infectious diseases expert at the University of Hong Kong, Wilson Lam Wai-shun, on Monday.

He claimed a further investigation would be needed to confirm whether the chain of the infection has been broken.

Lam added more time is required to detect newly infected cases since the incubation period of Melioidosis could last several months.

"However, young people are not likely to develop the disease unless they have health problems like a chronological disease or a weaker immune system," he said.

"It may take more than 4,000 cases for a severe one to occur," he said, noting the development of infection depending on the amount and channel of exposure to the bacteria of the patient.