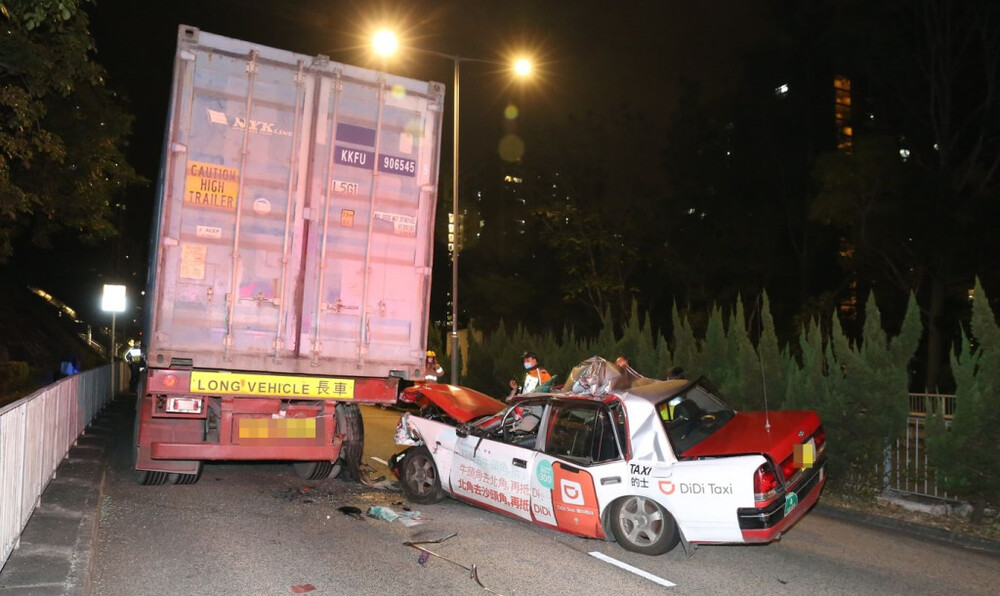 One dead, one injured after taxi crashed into truck in Wong Tai Sin
A fatal car accident in Wong Tai Sin on Wednesday caused a 77-year-old taxi driver to be injured and a 47-year-old passenger dead.
A taxi travelling along Chuk Yuen Road at midnight suddenly lost control and rammed into a truck parked aside the road when approaching Tsui Chuk Shopping Centre.

The driver and the passenger, surnamed Kam, were trapped inside the taxi, where Kam was unconscious. They were rescued and rushed to Queen Elizabeth Hospital. 

Kam was certified dead at 6.50 am while the driver, surnamed Poon, suffered injuries on his forehead.

Police said the taxi crashed into the right rear of the truck after failing to brake. Poon was arrested for dangerous driving and detained for further investigation.