Cathay's passenger capacity is sitting at 7 per cent of normal levels this year, while competitors globally are running closer to 70 per cent, the airline's data shows.
Hong Kong's flag carrier Cathay Pacific expects the city to lag behind the rest of the world in resuming passenger flights for the "foreseeable future", with health authorities doubling down on a zero-Covid policy in light of the new Omicron coronavirus variant emerging globally.

"Hong Kong and Cathay Pacific are lagging behind many airlines in terms of capacity resumption on the passenger front," chief customer and commercial officer Ronald Lam Siu-por said on Wednesday. "No doubt there will be a gap for the foreseeable future."

Cathay's passenger capacity is sitting at 7 per cent of normal levels this year, while competitors globally are running closer to 70 per cent, airline data shows.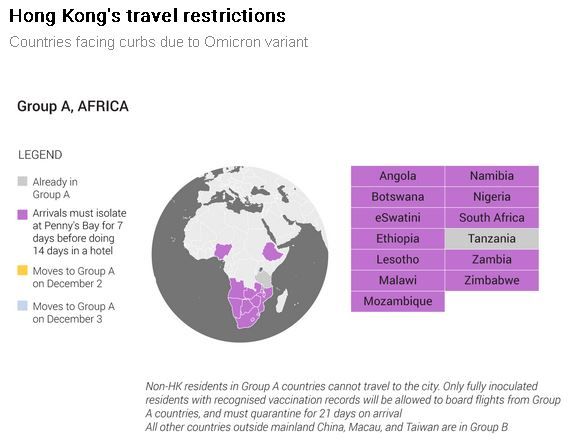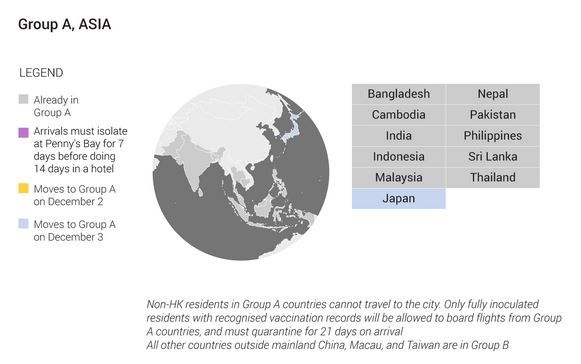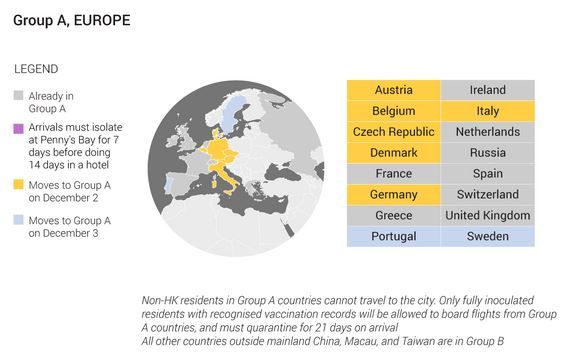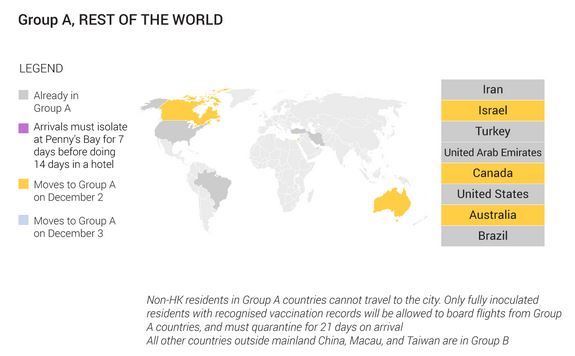 But Cathay executives did sound a more optimistic note about the company's financial footing in a meeting with investors.

Cathay continues to hoard cash, with a HK$31.7 billion (US$4.1 billion) stockpile as of October, down HK$1.1 billion since June.

It also reaffirmed that it was making greater strides in stemming monthly operating losses of about HK$1 billion, getting "close" to breaking even between July and October without giving a specific figure.

"So overall, in terms of our liquidity position, I would say it remains at a healthy level for the business at this time," finance chief Rebecca Sharpe said.

A HK$39 billion government-led bailout saved Cathay from collapse last year.

The city, which is reliant on Cathay for international flights, is focusing on first reopening the border with mainland China, while keeping the Omicron variant out. Fully opening up to the wider world is less of a priority.

Sharpe said travel restrictions and quarantine rules would continue to pose a challenge on the number of aircrew it had available to mount flights.

The airline had seen "some impact" from Omicron but it was too early to gauge the extent, Lam added.

He said it was difficult for the airline to assess how many flights it would operate early next year, with the situation still very fluid.

"We do have hope that sometime in 2022 the mainland Chinese government and Hong Kong may consider opening up internationally," Lam said.

The prospect of countries in every region where Cathay operates, except the mainland and Taiwan, being reclassified by Hong Kong as Group A, its highest risk level for Covid-19, has greatly increased under tightened measures against the Omicron variant.

According to the rules, non-residents cannot enter Hong Kong from Group A countries while city dwellers, who must be fully vaccinated, face a mandatory 21-day quarantine. Aircrew – regardless of passenger or cargo flights – must serve 14 days of quarantine from these countries.

As of Thursday, 45 countries were in the Group A category, although not all have reported Omicron cases. As Hong Kong was among the earliest in the world to report Omicron cases – albeit imported and caught at the quarantine stage – countries have started to impose restrictions on travel from the city.

Cathay said it had started talks with airports to ensure it could retain its runway slots when the pandemic ended as exceptions previously granted to airlines were gradually being removed with the rest of the world switching to a policy of "living with the coronavirus".

"We believe and hope that those other airports will be flexible considering the pandemic situation and continue to grant us historical slots," Lam said. "Certainly this is a key issue to watch."

The airline's stuttering recovery has been aided by an "exceptionally" strong cargo business, which is operating at 70 per cent of pre-pandemic levels. It is likely to remain a star performer as the global supply chain strains under a lack of capacity.