Federation of Trade Unions lawmaker says organisation has received more than 100 complaints about salary cuts or annual leave
More than 100 residents at a Hong Kong public housing estate locked down for days due to an Omicron outbreak have complained they have been laid off, suffered pay cuts or were forced to take unpaid leave.

Two of the 16 towers at Kwai Chung Estate in Kwai Tsing district have been subject to a seven-day lockdown, while a third has been sealed off for five days after a handful of cases were discovered last week. About 35,000 people live in the complex, where the number of infections exceeded 370 by Thursday.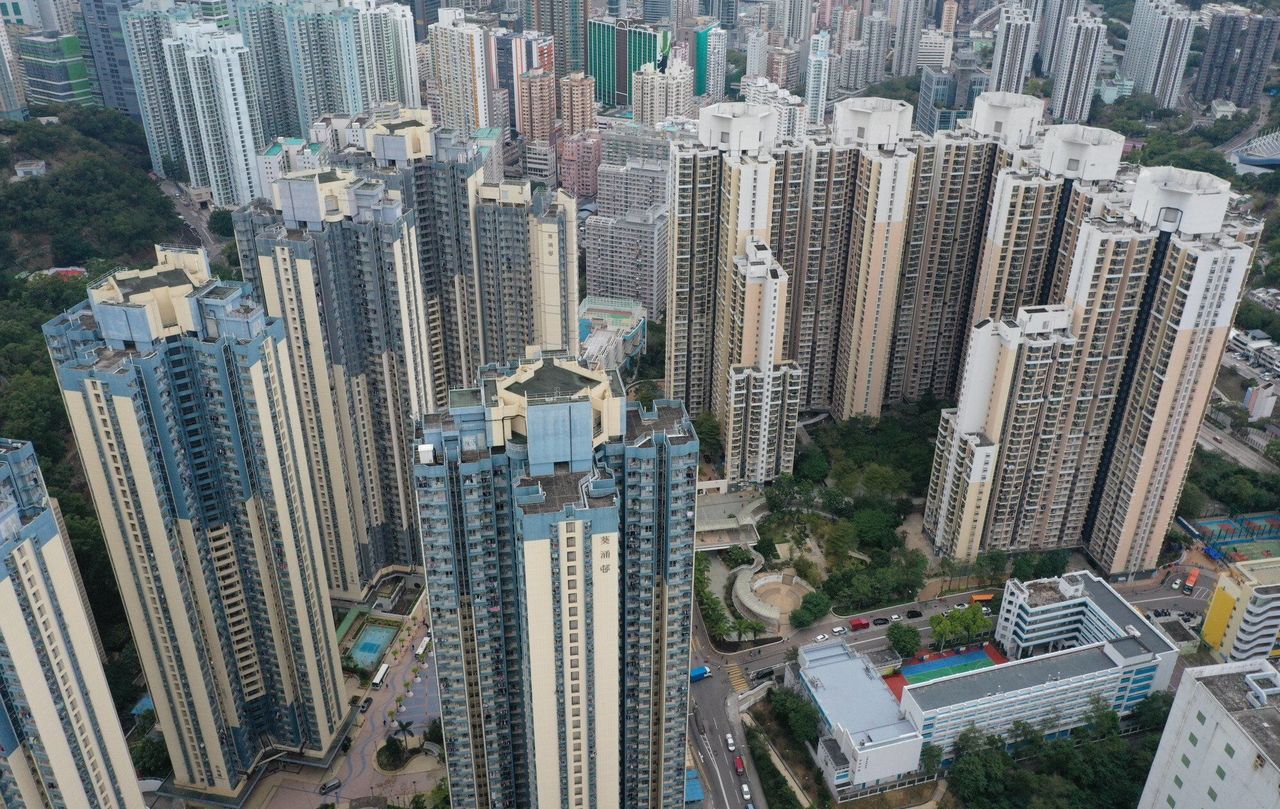 Kwai Chung Estate has been at the centre of an Omicron outbreak in Hong Kong.

One resident told the Post on Thursday she was fired and needed the Labour Department to intervene to secure her severance payment, while two others said their bosses forced them to agree to take unpaid leave.

Federation of Trade Unions lawmaker Michael Luk Chung-hung said the organisation had received more than 100 complaints about reduced salaries or annual leave while workers were confined at home.

Luk urged authorities to get involved by supplying the residents with proof they have been locked down. The government has so far only urged employers to be considerate about the jobs of the workers involved.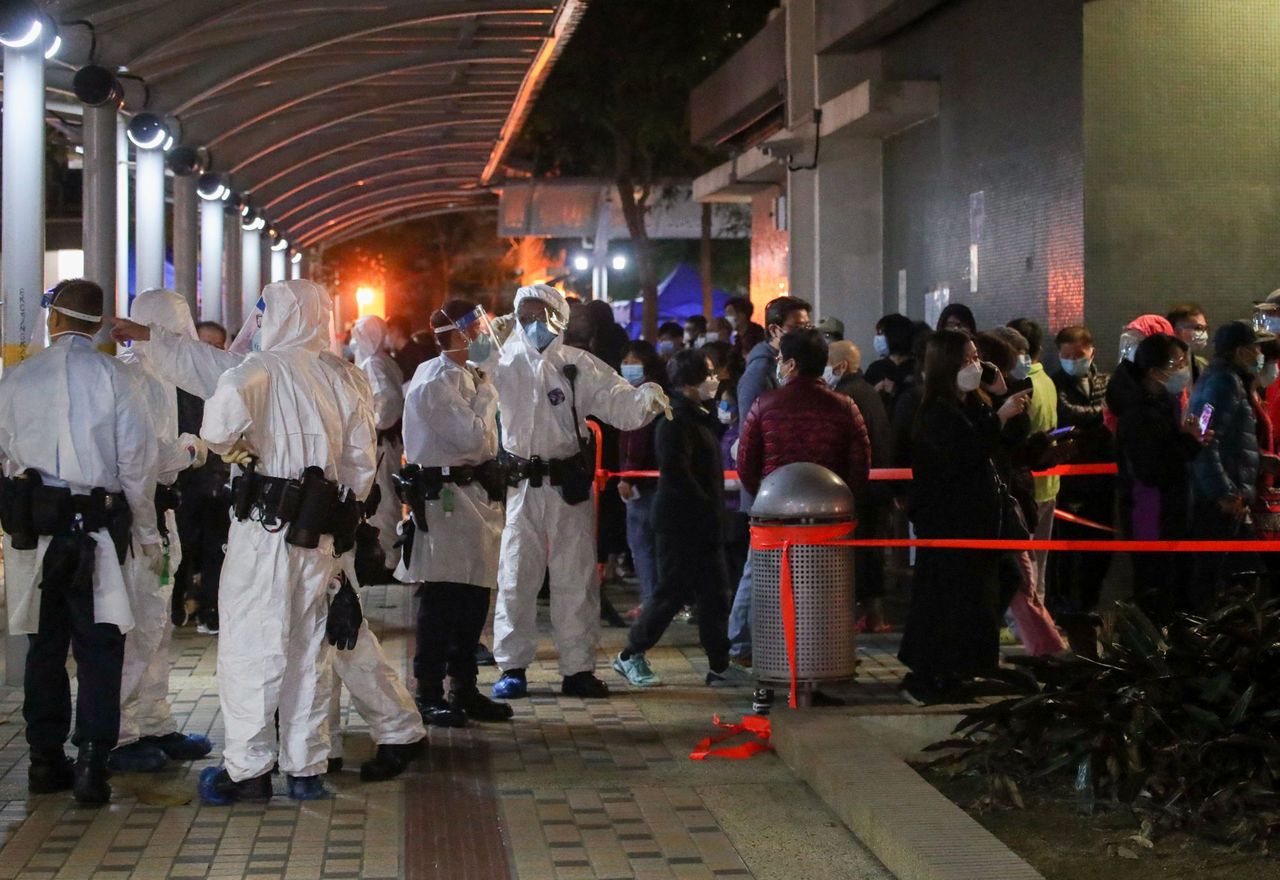 Residents under lockdown in Hong Kong have complained about losing their jobs, among other woes.

"The government can provide medical certificates to those who are quarantined in official camps, so why can't they do the same for those residents in the lockdown?" he said.

Luk also urged authorities to amend the relevant labour law to prevent employees from being laid off in the event of lockdowns, which would stave off unnecessary disputes in the long run.

Chan Yeuk-yu, a 32-year-old bakery employee who lives in Nga Kwai House, was laid off when she was forced to stay home on Tuesday for five days. She had been at the job for more than seven years, earning about HK$13,000 (US$1,700) a month, and suspected she was let go because the shop was earning less.

"My boss immediately fired me when I told her my home might be locked down soon, I think the employer was just unwilling to pay me during the period and came up with an excuse," she said.

After the Labour Department's intervention, her employer finally promised to pay about HK$60,000 (US$7,700), including payment in lieu notice, severance payment and long service payment.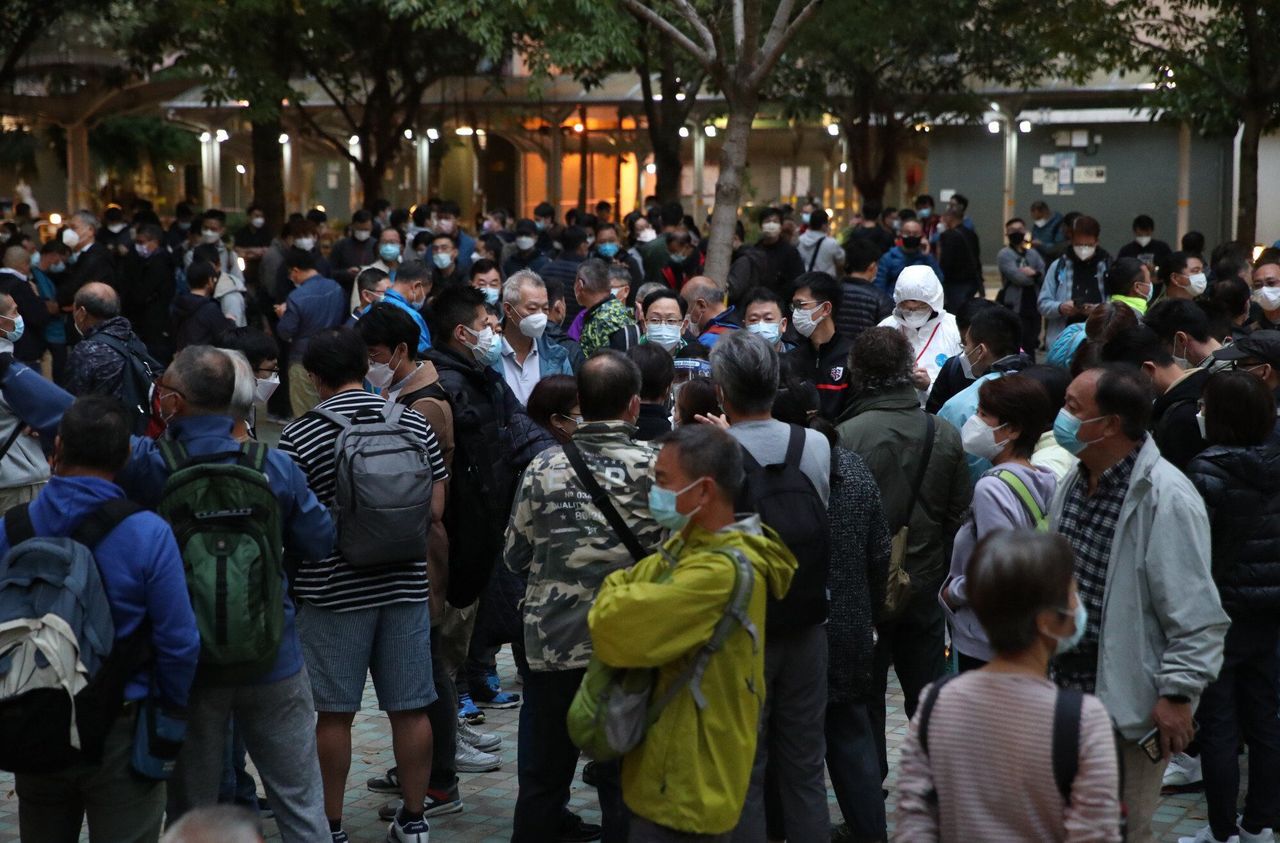 Residents at one of the locked-down blocks in Kwai Chung.

A 33-year-old construction worker who only gave his surname as Fung and lived in Yat Kwai House said he has been forced to take no-pay leave due to the seven-day lockdown at his building.

"People were scared when they heard I was from Kwai Chung Estate, so I don't have any hope to find another job even after the lockdown," he said.

Maggie Cha, a 53-year-old resident of Nga Kwai House, has been working as a security guard in Discovery Bay for 18 years and earning HK$800 a day.

Her company asked all employees living at Kwai Chung Estate to take unpaid leave as soon as they were subject to lockdown or compulsory tests.

Cha was barred from work until her compulsory test ended on February 10.

"The no-pay leave is equivalent to being jobless for me. I can't resume work even though I have a negative test result," she said. "It is the government who prevents us from making a living. The economy won't be better if the pandemic situation remains in a mess."

Kelvin Sin Cheuk-nam, spokesman for the opposition Democratic Party's information technology and broadcasting policy unit, called for an instant subsidy to help the residents before Lunar New Year.

Allen Shi Lop-tak, president of the Chinese Manufacturers' Association of Hong Kong, said the labour dispute revealed a dilemma employers faced.

"The employers want to be responsible while some of them are also facing a business slump due to the pandemic, so they might not have the ability to afford the extra expenses," Shi said.