The city managed to keep the virus at bay for two years, so when did Hong Kong start to lose control, and what went wrong with preparations for the fifth wave of infections?
Hong Kong was once proud of its achievements in containing Covid-19, managing to keep infection rates among the lowest in the world. But with caseloads growing exponentially this month, the public health care system is on the brink of collapse, patients lie in beds outside hospitals and thousands more wait days for admission to isolation facilities. The Post looks at why the situation has gone so horribly wrong.

When did Hong Kong start to lose control of the situation?

From the end of the fourth wave last April, Hong Kong had mostly seen imported infections, and daily caseloads were usually in single figures or low double digits.

The current fifth wave of local transmissions was started by aircrew members, including two who flouted quarantine rules upon returning from overseas.

While contact tracing and quarantining largely kept the outbreak under control, local infections started to soar from mid-January, triggered by a returning traveller who was infected with the highly transmissive Omicron variant during her hotel quarantine.

Hundreds of residents of Kwai Chung Estate were subsequently infected. Despite unprecedented lockdowns of three housing blocks on the estate for between five and seven days, untraceable cases continued to increasingly emerge in the community.

In early February, shortly after the Lunar New Year holiday – a traditional time for family gatherings – the number of daily infections grew exponentially, breaking the 1,000 threshold last Wednesday. A string of record highs ensued in the past week, reaching 4,285 on Wednesday.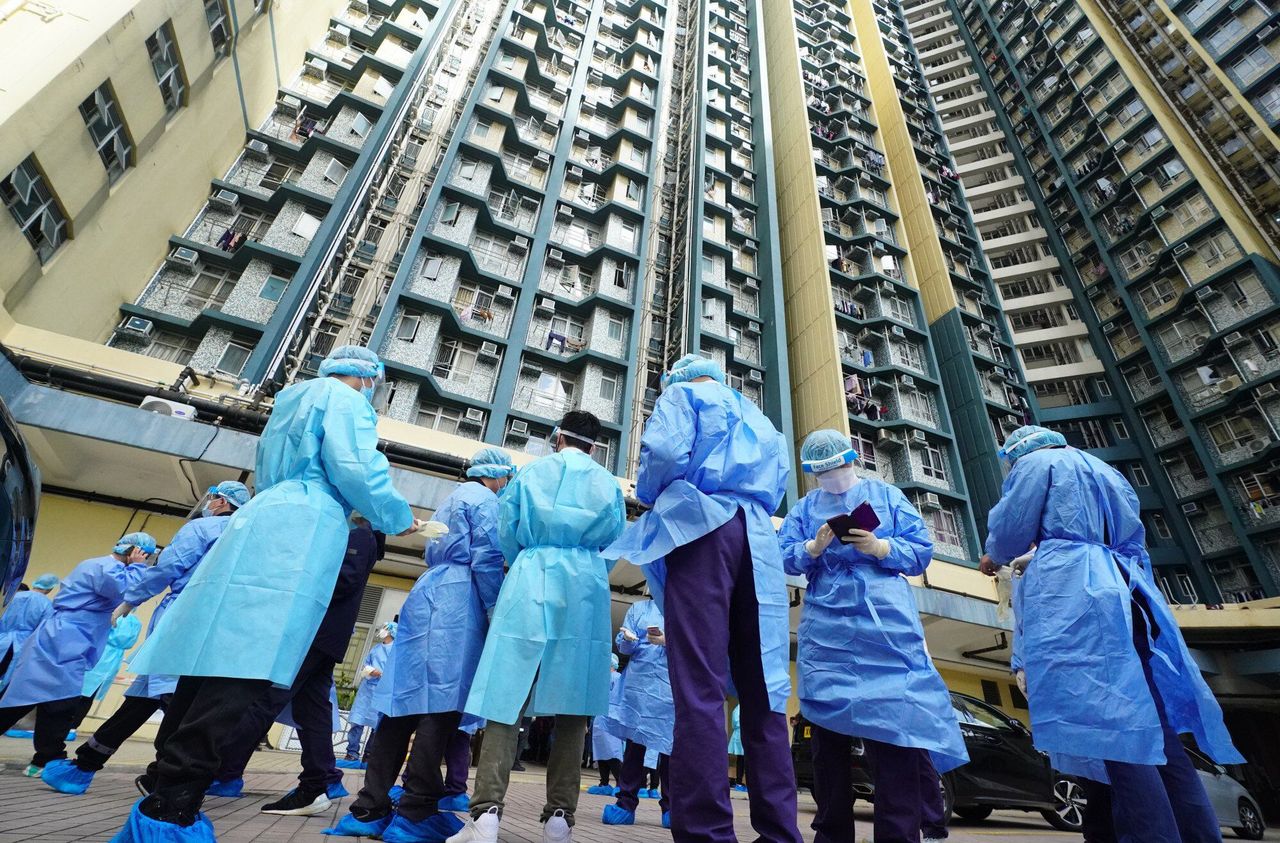 Cases at Kwai Chung Estate sparked unprecedented lockdowns.
What has gone wrong with the city's preparations for the fifth wave?

In late December, health minister Sophia Chan Siu-chee told the public the government had already "prepared for the worst" in case of a widespread outbreak. She chaired a meeting before Christmas to prepare a response plan.

A source familiar with the government's planning said the authorities had expected to use the Penny's Bay quarantine camp for Covid-19 patients if caseloads grew rapidly and prepare a protocol for at-home treatment. But the outbreaks spread faster than officials expected.

"There were too many positive cases," the source said.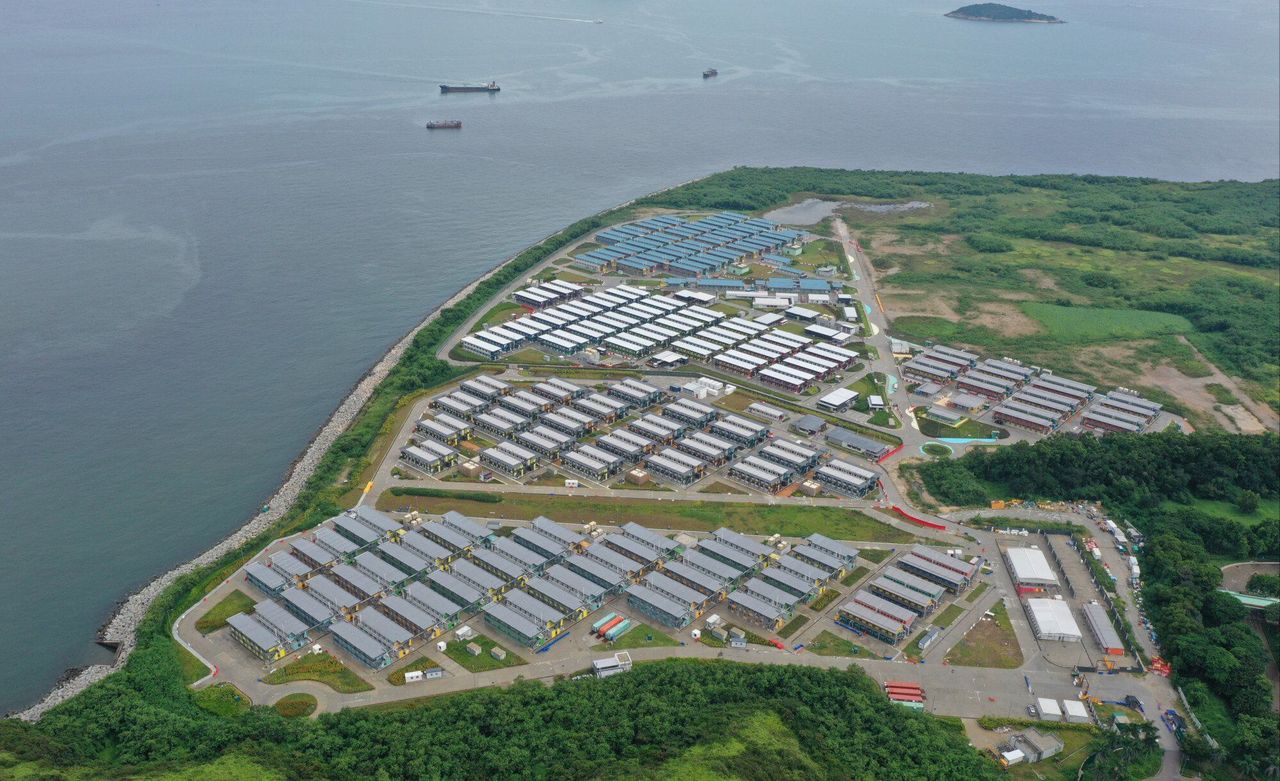 The Penny's Bay quarantine camp on Lantau Island.

Respiratory medicine expert Dr Leung Chi-chiu agreed the rapid growth of cases had overwhelmed the city's response.

"Even in the contingency plan, the increase of beds just involved hundreds of beds, that was not enough," he said, noting the government had not updated its approach to factor in exponential Omicron outbreaks experienced globally.

Government pandemic adviser Professor David Hui Shu-cheong said the city's sluggish vaccination rate, especially among the elderly, was also a problem when the new wave of infections hit.

What added to the challenges in combating the current resurgence?

Under the strategy of "dynamic zero-infections", Hong Kong needs to isolate every Covid-19 positive person in designated facilities to contain the spread of the virus. But this has also added a heavy burden on public health care and isolation facilities when infections increased significantly.

With the fifth wave coinciding with Lunar New Year, normally a period for businesses to bump up profits, the government also faced opposition from various sectors if more stringent social-distancing measures were in place.

In what areas are we struggling to cope?

With just 7,100 beds, pooled from public hospitals and isolation facilities at AsiaWorld-Expo and Penny's Bay, set aside for Covid-19 patients, thousands of new daily cases have quickly pushed the public health care system to its limit.

Based on the latest official data, the Post estimates about 11,000 infected people are still waiting in the community to be admitted to hospitals or isolation facilities.

With the standing practice of sending every positive case to government-run isolation facilities, confusion over instructions for suspected cases was widespread.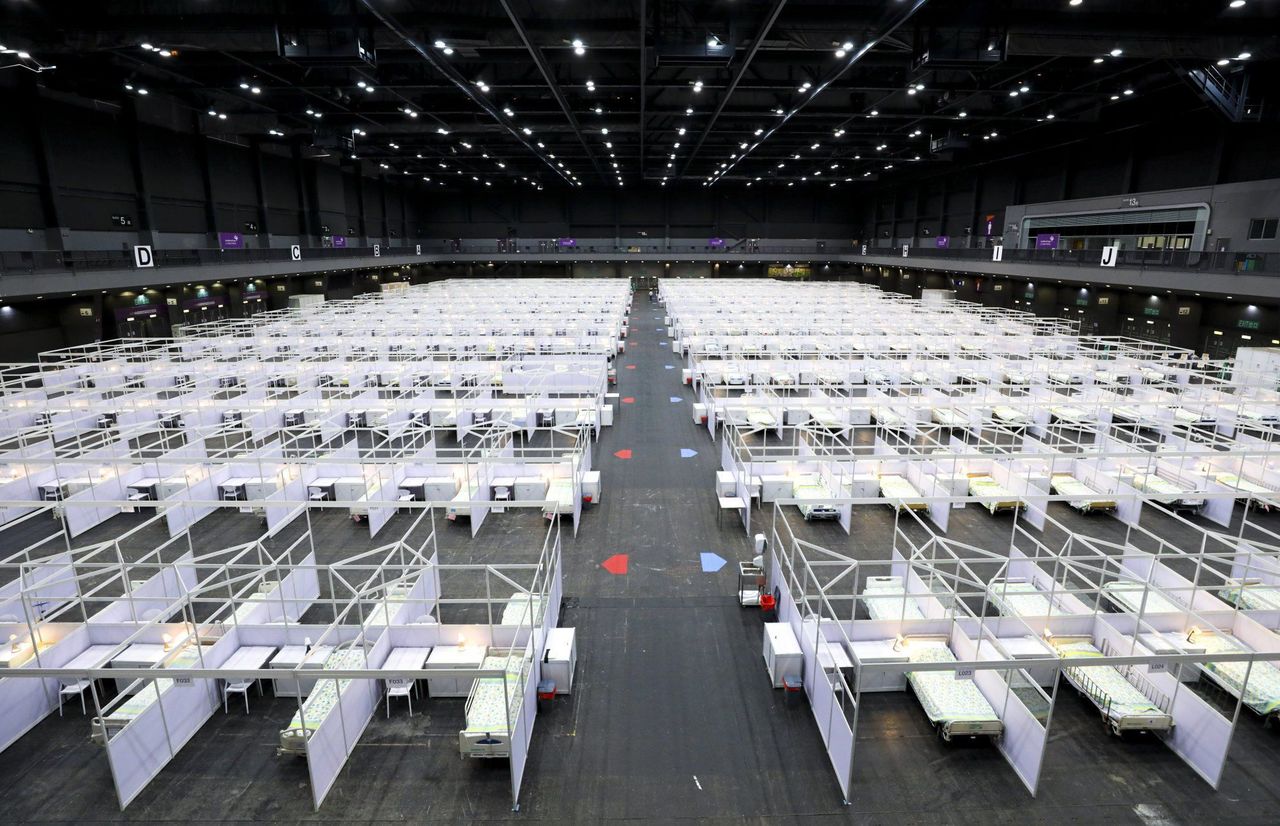 Beds in a makeshift hospital at AsiaWorld-Expo.

As an example, Hui said people who returned a positive result in an rapid antigen test were first told by the Hospital Authority to visit accident and emergency departments, which were soon swamped with worried patients. Shortly afterwards the authority changed its advice and urged such patients not to rush to hospitals.

"It shows that even the Hospital Authority is not well-prepared for it," Hui said.

It was only on Tuesday, days after people complained of long waiting times, that the government issued guidelines for those pending admission.

The rapid growth of cases has also overwhelmed the city's testing capacity, forcing the Department of Health to stop confirmation tests on specimens sent by the Hospital Authority.

What is the government doing to get the situation under control?

The government will work with mainland Chinese authorities to build a mega makeshift hospital, with three sites shortlisted for the facility, sources told the Post. But further details remain unclear.

But before the hospital comes online, Chief Executive Carrie Lam Cheng Yuet-ngor has said the government has already secured three public housing blocks that could provide about 3,000 units. University dormitories are also seen as a possible option.

About 4,400 hotel rooms have been secured for isolating patients with mild symptoms, with 1,700 available for use by the end of this week, Lam's office said on Wednesday.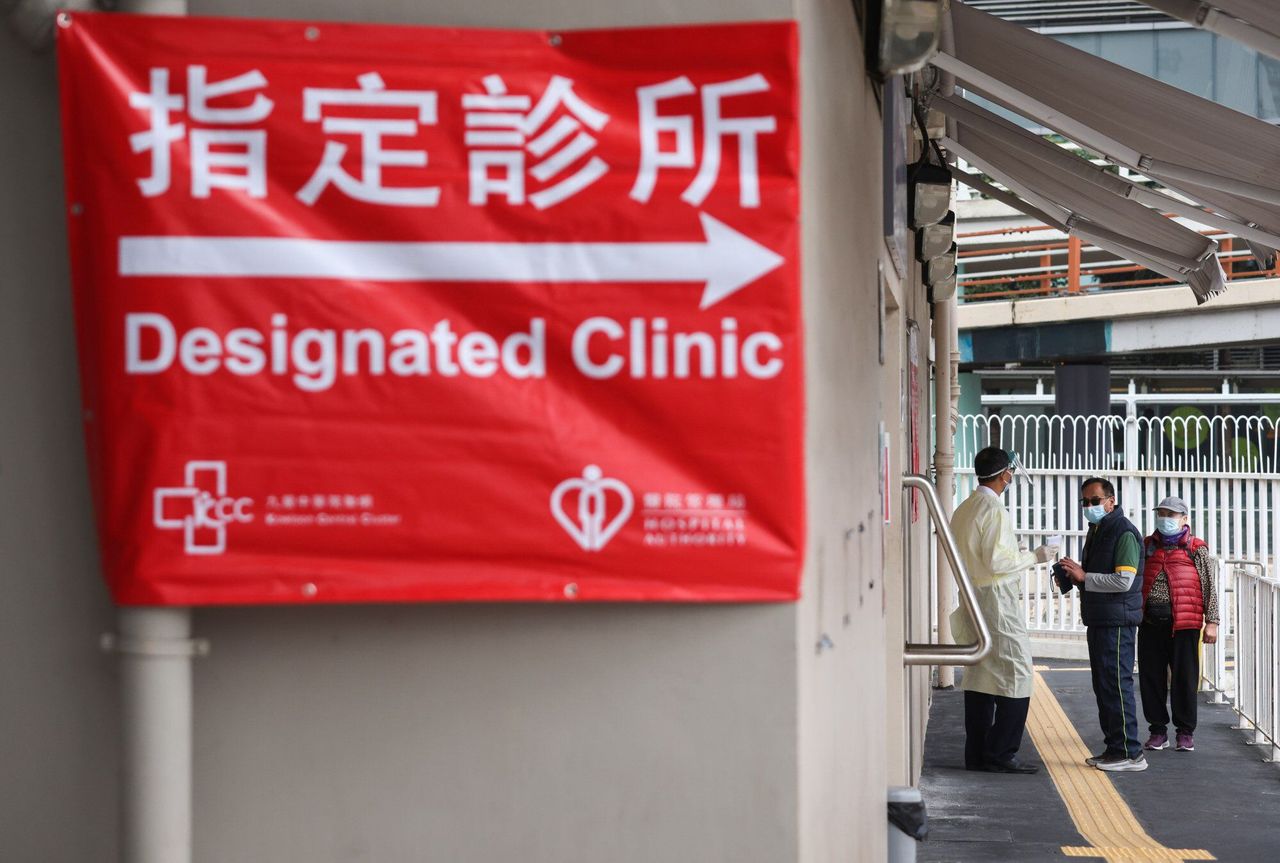 Seven designated clinics have been set up.

On Wednesday, seven designated clinics, operated by the authority, began to treat patients with mild symptoms who had not been sent for isolation. A hotline has also been set up for inquiries from such patients.

To raise overall testing capacity, a large-scale temporary laboratory, managed by the mainland-backed Sunrise Diagnostics, began operating on Tuesday.

Will Hong Kong be able to return to 'zero infections' or is it a case of 'living with the virus' from now on?

Leung said he believed Hong Kong would still be able to cut its infection rate, if all infected patients were put under isolation.

"The biggest gap we have now is that we can't isolate those infected people as soon as possible. After addressing that … we should be able to bring the reproduction number of the virus back to under one," Leung said, referring to the value at which the disease would eventually stop spreading.