Study by university researchers finds people's neutralising antibodies – the first line of immune defence – diminishes three to five weeks after receiving second vaccine shot.
A booster shot of the German-made BioNTech coronavirus vaccine provides sufficient protection from the highly infectious Omicron variant, university researchers in Hong Kong have found.

A study by a medical team from the University of Hong Kong and Chinese University found people's neutralising antibodies – the first line of immune defence – diminished three to five weeks after they were inoculated with two doses of either the BioNTech vaccine, co-developed by Pfizer, or the Chinese-produced Sinovac jab.

According to study findings, released on Friday, a BioNTech booster shot could elicit sufficient neutralising antibodies against Omicron in 88 per cent of the 25 people in the study who had received two doses of the vaccine.

Only 3 per cent of 30 previously infected individuals or those vaccinated with three doses of the Sinovac vaccine met this threshold. However, it was found that 80 per cent of 30 people who had previously received two Sinovac shots would have sufficient antibodies against Omicron after receiving a BioNTech booster.

The university team urged countries primarily using Sinovac vaccines to consider adopting BioNTech boosters in response to the spread of Omicron.

But the researchers also noted the Sinovac vaccine had previously been shown to elicit a wider range of virus-specific T cell responses, which might compensate for some loss of neutralising antibody protection.

Chinese University's Professor David Hui Shu-cheong, who took part in the study, told the Post both vaccines should have T cell responses, the second line of immune defence.

"This means the vaccines reduce the risk of hospitalisation, severe disease and death," said Hui, a government pandemic adviser.

Since the first Omicron case emerged in late November, the variant has triggered a fresh wave of the coronavirus globally. Hong Kong has recorded 506 Omicron cases locally.

In Hong Kong, 70.3 per cent of the eligible population were vaccinated with two doses and 737,067 with a third dose as of Thursday.

"Studies evaluating the effectiveness of different vaccines against the Omicron variant are urgently needed," the researchers said.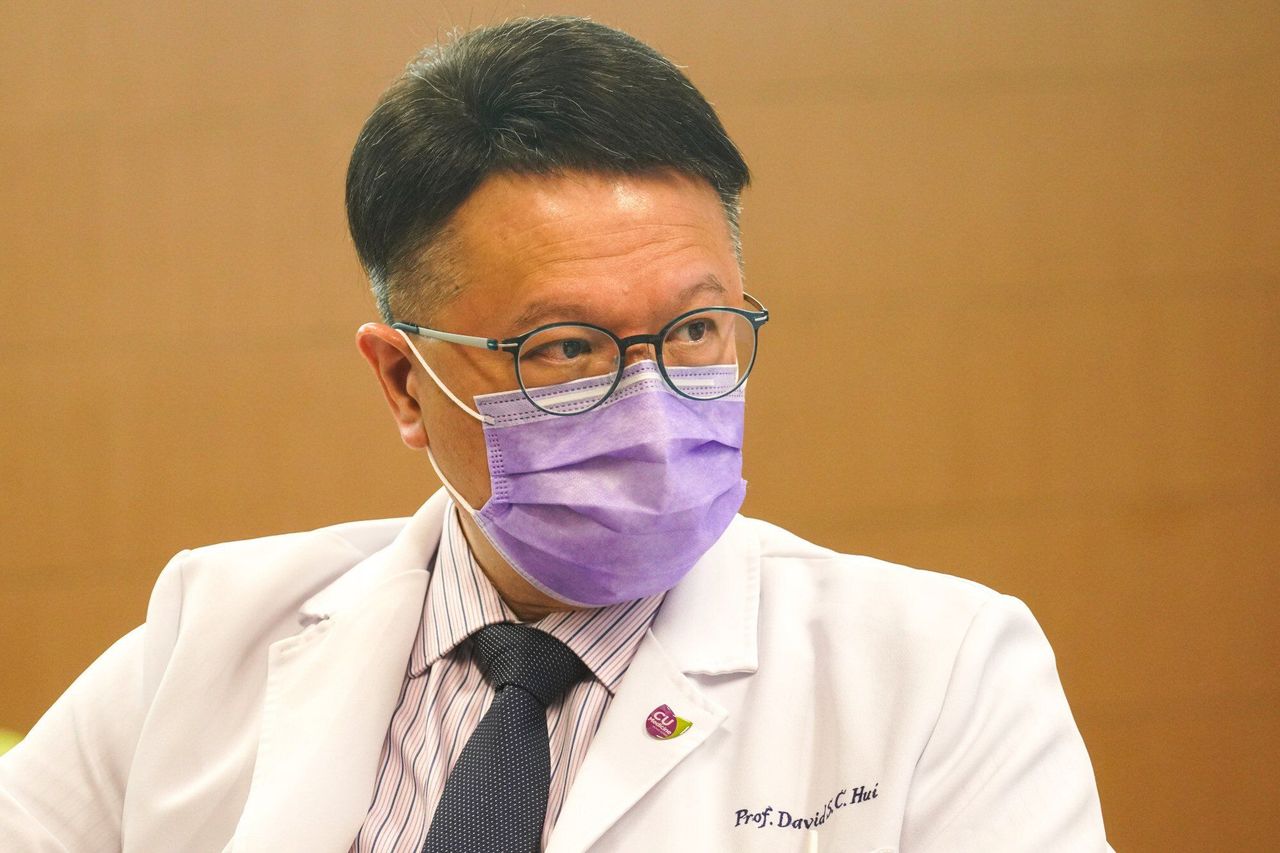 Professor David Hui.

Meanwhile, the study found that giving previously infected people one BioNTech or Sinovac shot could help boost their antibody levels to above the protective threshold against Omicron in 97 per cent or 64 per cent of individuals respectively.

The level achieved in Sinovac-jabbed individuals was lower than for those who received the BioNTech vaccine with only two of 28 meeting the threshold five months after they were vaccinated. Nineteen of the 30 who took the BioNTech jab would achieve that.

The medical team admitted there were limitations to the study, such as the relatively small number of participants, though they argued the size was adequate to demonstrate significant differences in neutralising antibody responses between the groups studied.