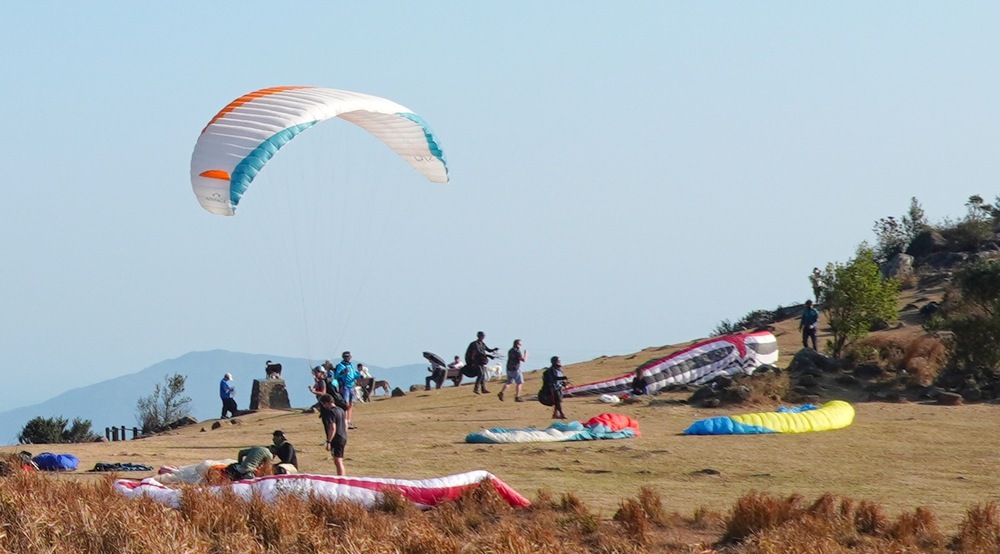 Ombudsman probes into regulations of paragliding activities
The Ombudsman has launched a direct investigation into the Civil Aviation Department's regulation on paragliding, considering the activity's rising popularity in Hong Kong.
The watchdog will probe whether the department has effectively regulated paragliding activities, and urge the department to take adequate follow-up actions to any improper or illegal paragliding activities.

Preliminary inquiry found that the department received four applications to operate services for hire or reward by paragliders in 2020, and only two permits were granted at the end of February 2021.

"Paragliding activities entail a certain level of safety risk. Improper operation of paragliders may not only impact the safety of airspace in Hong Kong but may also pose a danger to the public on the ground," Ombudsman Winnie Chiu Wai-yin said.

"It is incumbent upon the CAD to ensure proper regulation on paragliding activities and to follow up on suspected improper or illegal activities to help ensure public safety," she added.

Currently, paragliding activities are regulated by the Pursuant to the Air Navigation (Hong Kong) Order 1995 and the Air Transport (Licensing of Air Services) Regulations. No prosecution has been initiated under these legislation so far.

Last month, a man accidentally fall into the sea while he was paragliding in Tseung Kwan O. In 2018, a 44-year-old paraglider, Patrick Chung Yuk-wa, died after being reportedly blown off course by sudden gusts and lost communication while landing. Chung's body was found six days after the accident and was later confirmed dead at the Pamela Youde Nethersole Eastern Hospital. He was a member of the Hong Kong Paragliding Association.