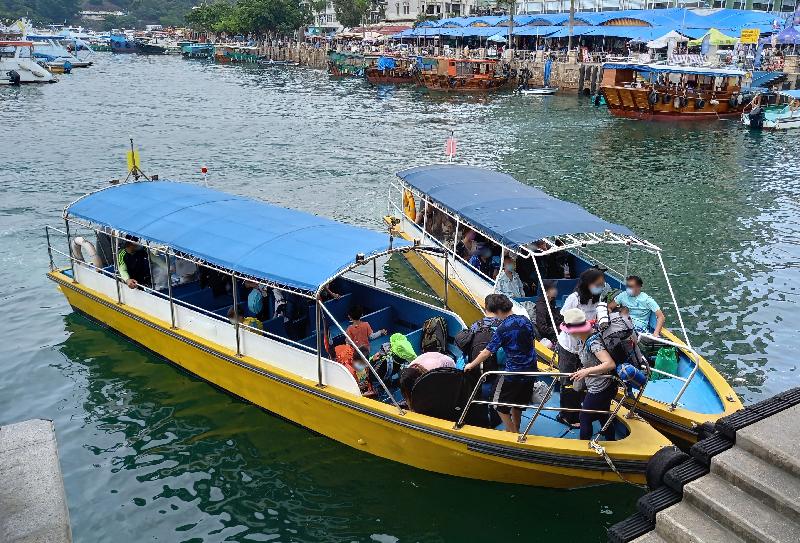 Ombudsman launches investigation into kaito ferry services
In a statement released today, the Ombudsman will start an investigation into illegal kaito ferry services.
The statement noted that 'irregularities' in the operation of these ferry services has been reported, with reports suggesting vessels violating various safety protocols including boats overloading, failing to provide sufficient life-saving appliances, violating designated purposes of vessels, and other violations.

Kaito ferry services are frequently used in rural coastal areas and outlying islands to service short-haul marine transport services. The statement noted that there has been an uptick in demand for these services as local tourism to these regions has becoming increasingly popular.

Ombudsman Winnie Chiu Wai-yin said the investigations will "examine whether the Marine Department and the Transport Department have put in place a regulatory system and taken actions against any illegal operations of kaito services adequately and effectively."

"The relevant authorities have the responsibility to ensure the safety of local marine transport", the Ombudsman said.

The statement noted that the Marine Department is responsible for enforcing Hong Kong's maritime legislation to regulate local vessels, including ensuring all passenger-carrying vessels are properly licensed and maintain to proper regulations. Additionally, the Transport Department is also responsible for regulating ferry services, extending to kaito services, the statement raised.

Kaito ferry services have previously come under controversy for a number of allegations of misconduct, including one incident in March where video footage emerged of one boat repeatedly ramming another boat near the coast of Ap Lei Pai.

The incident culminated in marine police increasing patrols around the island, discouraging kaito ferrymen from operating in the surrounding waters much to the disappointment of hikers and mountaineers, who found themselves stranded on Ap Lei Pai.

The police response to the incident drew criticism from many citizens who considered the response to be too heavy handed. One disgruntled hiker likened the police response to the Ap Lei Pai incident to "cutting toes to avoid sandworms".

The Ombudsman has invited the public to weigh in on these issues.