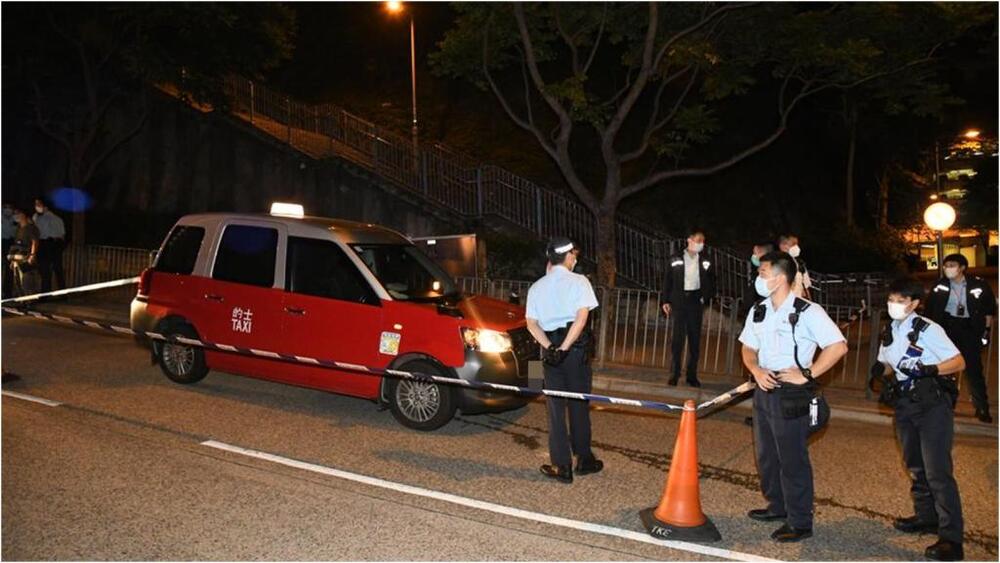 Old man arrested and hospitalized after 'wire robbery' goes south
A 79-year-old man was arrested after attempting to rob a taxi driver in the early hours on Saturday by strangling the cabbie with a wire but failing and falling out of the car.
The cabbie surnamed Ng, 49, reported to police at 4.03am on Saturday, and officers soon responded to the scene on Choi Wing Lane in Ngau Tau Kok.

Police seized a knife in a sling bag that belonged to the senior surnamed Lam and, after a preliminary investigation, arrested him for assault and possessing an offensive weapon. The case is now handled by the Sau Mau Ping crime investigation team.

It was understood that Ng picked up Lam in Choi Tak Estate, who claimed to be heading to the airport.

While driving along Choi Wing Lane, Lam told Ng to stop the taxi and return as he forgot something at home, but suddenly pulled out a wire to circle Ng's neck and tried to rob him. Ng then continued driving while resisting Lam from behind, and the old man eventually fell out of the taxi.

The driver sustained injuries to his mouth and the old man to his head after falling out of the taxi. They were both sent to United Christian Hospital in a conscious state.