International schools are potentially eligible for full-time learning on their campuses, but local ones can only operate on a half-day basis.
Hong Kong's international schools can apply for permission to resume full-time, on-campus learning this month, drawing complaints from their local counterparts which will only be allowed to operate on a half-day basis.

The Education Bureau announced on Tuesday that the city's kindergartens, primary and secondary schools would be free to resume face-to-face classes for all students from May 24 – regardless of whether teachers underwent regular Covid-19 testing as previously required, but on the condition they opened for half days only.

However, some international schools are being allowed to run full-day sessions, based on their facilities being suitable for social distancing, leading some in the local sector to accuse officials of applying double standards.

The French International School, one of the city's top such institutions, told parents on Wednesday that the Education Bureau had given it permission to resume full-day, face-to-face classes from May 24.

Discovery College, a school offering primary and secondary education under the English Schools Foundation, is also expected to resume similar operations on the same date, according to an email to parents seen by the Post.

The Education Bureau told the Post the extra relaxation measures were available for international schools because they "generally have more usable spaces and facilities for implementation of precautionary measures to ensure adequate distancing of students".

"If such schools have their own canteens or specified areas designated for meal purposes, flexibility may be granted for such schools to operate full-day sessions," a bureau spokeswoman said.

One local secondary school principal said the rationale for the government move was "difficult to understand", given spacious campuses and ample space for pupils to have lunch was not exclusive to international schools.

"It is quite an inconsiderate arrangement," the school head said. "For instance, we may also arrange students to have their meals in the classroom [under social distancing]."

"Why can't the Education Bureau allow all schools to at least apply for a [full-day resumption]?" he said.

Another local kindergarten principal also believed that city schools were being treated unfairly, accusing officials of applying double standards.

"If more flexibility could be provided to the local school sector, I believe many stakeholders will welcome that," she said.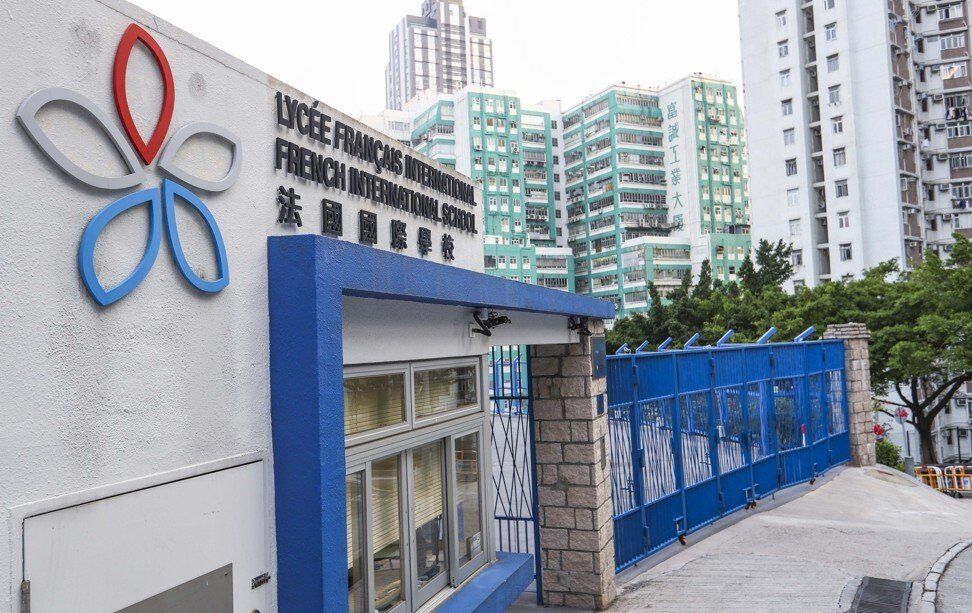 The French International School says it has been given permission to resume full-day, face-to-face classes from May 24.

Similar arrangements were in place as the coronavirus crisis eased in Hong Kong on two occasions last year, in May and September, when international schools were given the option to apply for full-day learning while most public ones were only allowed to resume for half days.

They had to show social distancing would be observed, such as through the implementation of flexible lunch arrangements.

A mother with three children in the primary level of the French International School welcomed bringing students back for full-day classes.

"We really see the difference for our children when they have face-to-face education. It's of course better to have interaction with their friends and with their teachers. Nothing will replace that, even with online schooling. Especially for young kids," she said.

The school is currently allowing students to return for half-day sessions, with teachers being screened for the coronavirus every two weeks, according to the parent.

"Whole days are important. They have missed a lot of school days … I feel that we are lucky to have that possibility at international schools for kids to almost get back to a normal life," she said.

The mother added she hoped the government would also allow local schools to resume full-day classes as Hong Kong seemed to have the coronavirus under control, with the city not experiencing any clusters in schools.

The Post has approached the French International School and the English Schools Foundation for comments.