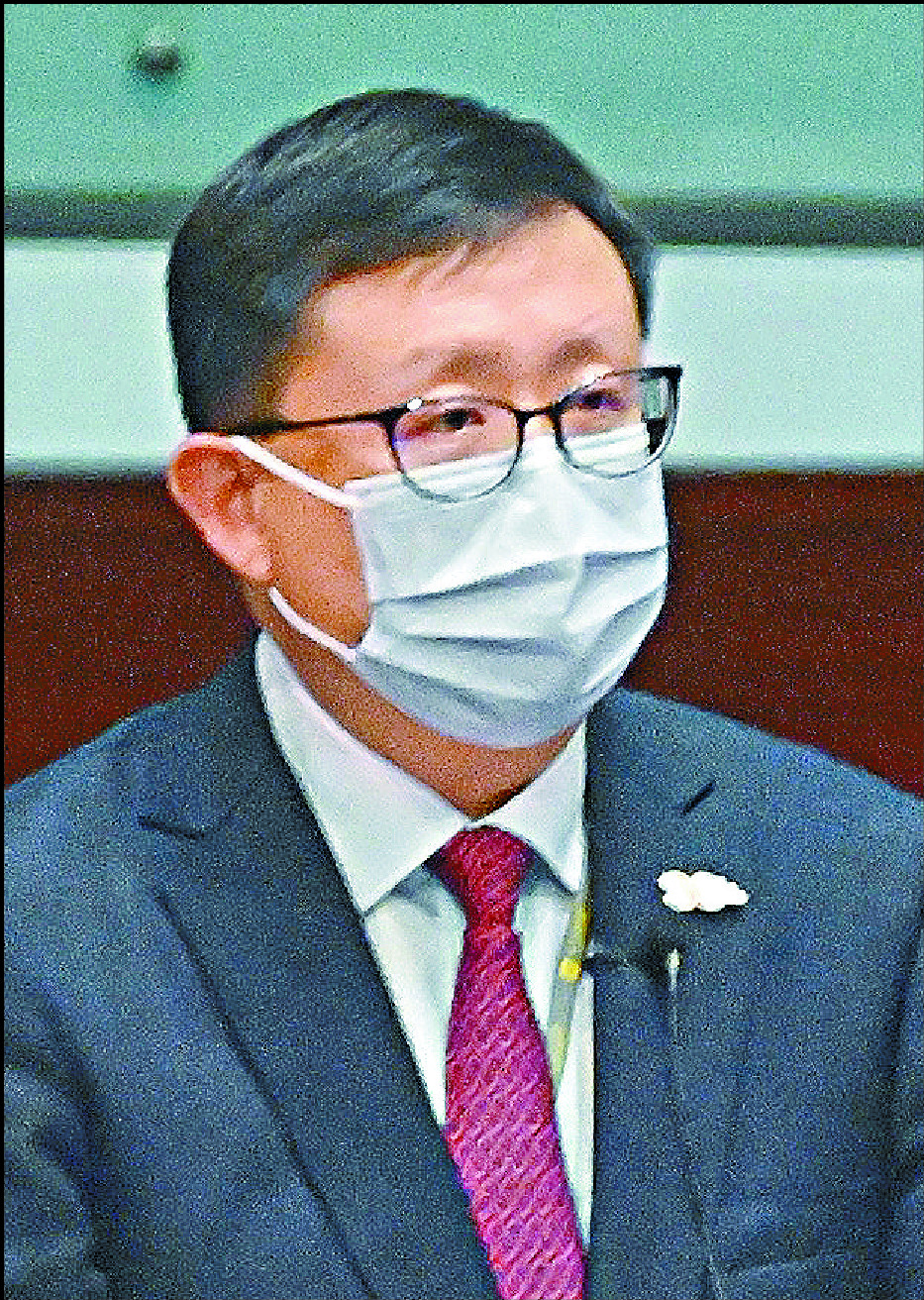 Off to Penny's Bay for border cases
Travelers who test positive in on-site Covid-19 tests at Shenzhen Bay Port will be sent to Penny's Bay starting yesterday, a policy shift that came on the heels of reports over the past few days regarding positive cases leaving the area by public transportation.
At the port yesterday, a dozen travelers were seen boarding coaches bound for Penny's Bay arranged by the Department of Health. Some were wearing purple wristbands indicating an uncertain test result while others wore red for positive.

A sign that said "for anti-epidemic purposes" was displayed at the front of the coach.

Also, several tents were set up as designated waiting areas for uncertain or positive cases.

The Health Bureau said these travelers will have to undergo another PCR test on the second day of their seven-day quarantine.

Those deemed to have acquired the virus recently will be required to observe isolation in accordance with their quarantine orders. However, those who have recovered and are considered "residual positive" - constituting the majority of those who test positive at the port - will be released.

An unfortunate consequence of the new policy is that travelers who find themselves subject to this process will have to rebook quarantine hotels in Shenzhen.

The same arrangements will apply to travelers who test positive while heading to the mainland at the Hong Kong-Zhuhai-Macau Bridge and the airport.

The Centre for Health Protection's head of communicable diseases Chuang Shuk-kwan said yesterday that "we need to implement more rigorous measures for people who test positive at the port area."

She added authorities are also tracking those who tested positive at the port over the past few days in order to impose a home-quarantine order or to send them to Penny's Bay.

A booking system for on-site tests at the port commenced service on the same day as the policy's launch. Border crossers will now have to book their tests in advance.

The Democratic Alliance for the Betterment and Progress of Hong Kong's Legislative Council member Kennedy Wong Ying-ho saw room for improvement in the port's testing arrangements, saying travelers shouldn't be asked to wait in hot semi-outdoor areas for their test results.

He advised authorities to scrap the on-site test. Instead, he said, travelers should be asked to take consecutive tests at community testing centers beforehand.

Hong Kong Federation of Trade Unions vice chairwoman Tsang Chi-man also said the two sides of the border use different thresholds for a positive CT value, adding it should be synchronized.