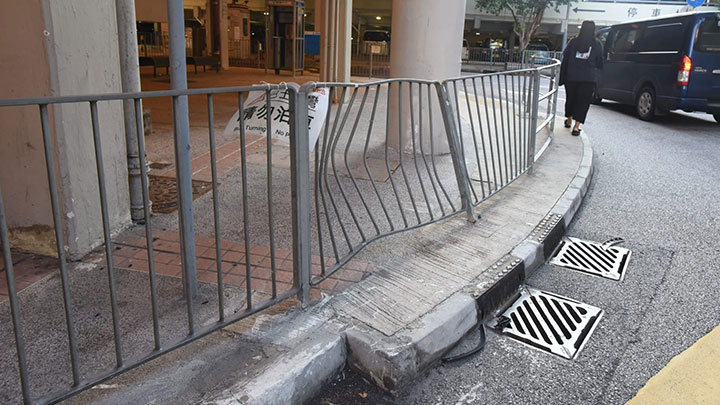 Off-duty cop and female companion arrested for drunk driving after crashing car in Kwai Chung
An off-duty sergeant and a woman were arrested on Friday for drunk driving in Kwai Chung after crashing their car into the fence railing along Kwai Luen Road shortly after 12am.
The 53-year-old sergeant named Ng, who is posted to the Yau Tsim district, has been suspended from duty, police confirmed.

Police said the car was first driven by a 52-year-old woman surnamed Kwok along Kwai Luen Road outside Kwai Shing West Estate when it crashed into the fence railing. Ng then took over the helm and drove about 500 meters before stopping.

Officers then arrived at the scene to investigate and found the pair in the car, who both failed the alcohol test. The couple was then arrested for drunk driving.

The two have been released on bail and must report to the police mid-August.

Police said they highly value the conduct and discipline of their officers, and any violation will not be tolerated and handled seriously.