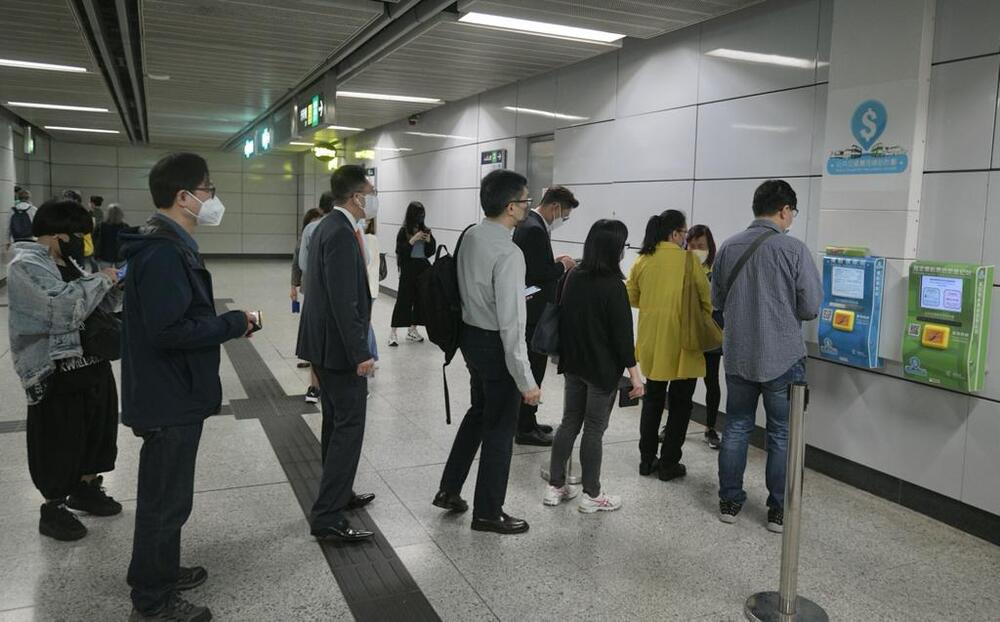 Octopus system down as masses collect consumption vouchers
The system for collecting consumption vouchers went down for about an hour this morning, as 70 percent of eligible citizens chose it to receive their vouchers.
More than 6.3 million Hongkongers got their hands on the first tranche of consumption vouchers worth HK$5,000 starting Thursday. Long queues appeared at subsidy collection points inside MTR stations this morning.

Rita Li Yuk-yi, the company's sales and marketing director, said the collection system was once down in the morning, causing some citizens to be unable to collect the vouchers.

She said the company updated the system as soon as possible and had it back to normal in an hour.

Octopus announced that 70 percent of the 6.3 million eligible citizens chose to collect the vouchers via their services, and the company was confident in maintaining the percentage for the next batch.

Starting from July, JoyYou cardholders can transfer the remaining value of vouchers from their registered Octopus card to their JoyYou Card through Octopus service points.

To encourage people to use the Octopus app and spend online, the first 500,000 first-time Octopus app users will receive a HK$10 bonus, while offers targeting physical stores will release later this month or after the pandemic becomes under control and social distancing rules have been relaxed.

Those who have chosen to receive the money via their Octopus cards can get HK$4,000 by tapping their cards at Subsidy Collection Points of the Public Transport Fare Subsidy Scheme, designated convenience stores and supermarkets, and Octopus Service Points. They will be able to collect the remaining thousand as soon as June 16, provided they have spent the first installment.

Due to the current stored value limit of the Octopus card, people are not able to collect more than HK$3,000 voucher value when tapping their cards for the first time, and the remaining value can be collected by tapping the card again after the stored value of the Octopus card is lowered.

Li explained that the Octopus is a bearer card and has to take legal issues into account, adding that the limit of HK$3,000 is considered sufficient and there is no need to increase the amount.