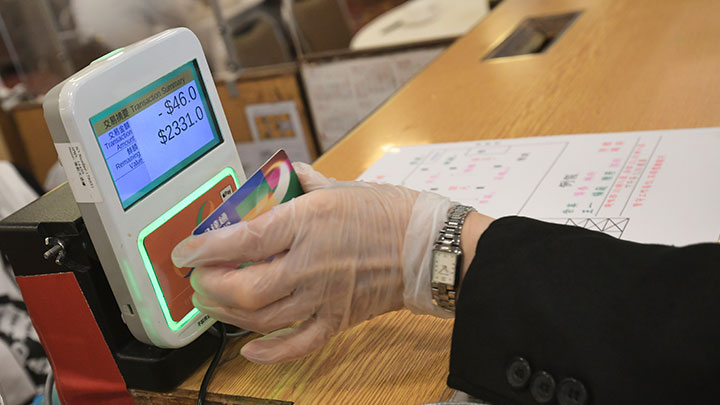 Octopus mulls allowing citizens to collect HK$5,000 consumption voucher once-off
Hongkongers who chose to receive their consumption vouchers via Octopus may be able to receive the second batch of HK$5,000 in a one-off lump sum as the company said it was reviewing stored value limit regulations.
The second consumption voucher installment is expected to be disbursed in the summer. However, Octopus users can only receive up to HK$3,000 the first time and collect the remaining balance after spending the first amount.

The company on Wednesday said it would look into regulatory requirements for raising the stored value limit, taking into account public expectation, practical operation, and security.

Octopus said it has already connected some 150,000 retail and transport payment points, and to ensure that the process of raising the limit will not affect public transportation, it took time to update and test the system.

The company has explained earlier that the law imposes a cap of HK$3,000 on the amount of stored value for users.

However, Secretary for Financial Services and the Treasury Christopher Hui Ching-yu said the money for the vouchers came from the government, and payment platforms had already been informed that the amount is not subject to any limit, stressing that legal requirements were not to blame.