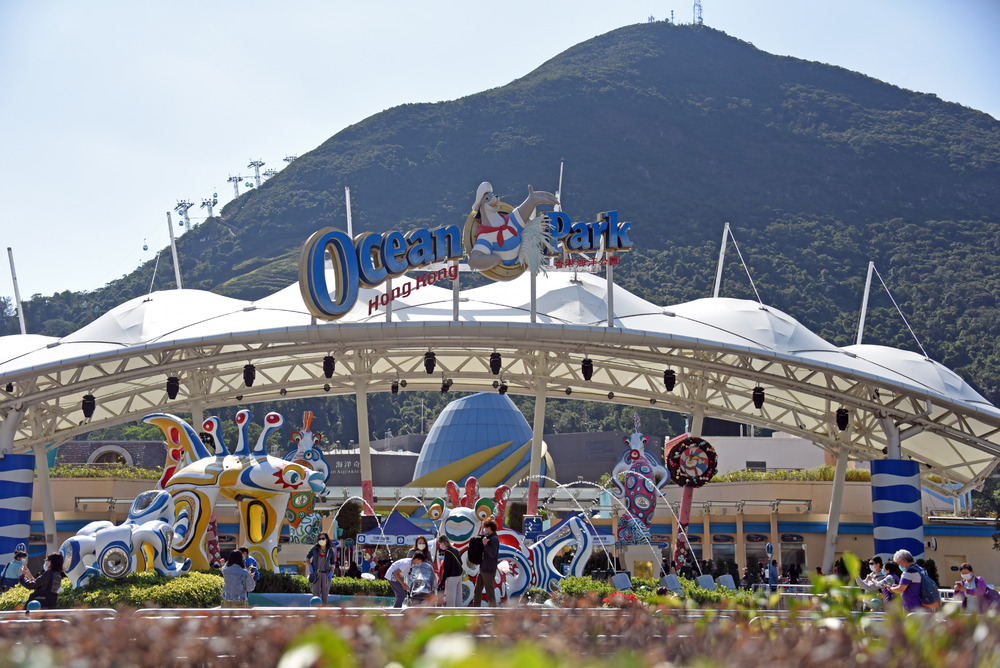 Ocean Park seeks potential partners to co-develop three new zones
Ocean Park issued a pre-qualification invitation on Friday to seek potential partners to co-develop the Park through a Build-Operate-Transfer (BOT) model and respondents can submit their interest in up to three new zones.
The three new zones include The Retail, Dining and Entertainment Zone, The Adventure Zone and The Wellness Zone.

For the Adventure and Wellness zones, potential partners are also welcomed to express interest in developing and operating selected parts of each zone.

To further support the Park's efforts in conservation and education, the Park encouraged bidders to integrate several principles into the zones' concept design and operations.

These principles include being environmentally responsible and enhancing animal welfare; and accomplishing sustainable operational excellence through various initiatives.

They also include focusing on making a positive impact on consumer behavioural change through educational and experiential learning activities, concept themes and content; and being socially responsible and inclusive, catering to those with special needs.

The Park said the pre-qualification exercise will help pre-qualify respondents for the tender process, maintaining a manageable number of bidders.

It also ensures that they share the Park's vision on future development, conservation and education, as well as having the requisites to deliver the development proposals of the future strategy, the Park also said.

This pre-qualification will allow potential respondents eight weeks to respond with proposals and feedback. And it will be followed by the Tender Stage in late 2021 or early 2022.