Plan approved by 26 legislators will see 44-year-old theme park become a financially self-sufficient leisure and retail destination.
Hong Kong's debt-ridden Ocean Park secured lawmakers' approval for its HK$6.8 billion rebirth plan on Friday, despite questions being raised over the operations of its planned retail, dining and entertainment zone and viability of its new water park.

After hours of debate in the Legislative Council's Finance Committee, 26 legislators supported giving another lifeline to the Aberdeen theme park, which has been hit hard by the coronavirus pandemic. One lawmaker – Legco's lone opposition member Cheng Chung-tai – voted against the plan, and there were no abstentions.

Despite the funding boost, park chairman Lau Ming-wai said the resort would have to suspend its redevelopment of the now-defunct, nearby Jumbo Floating Restaurant, which was part of a plan to develop the area into a tourism hub, and focus on its revamp first.

The makeover aims to relaunch the 44-year-old attraction as a financially self-sufficient leisure and retail destination focused on education and conservation, with a variety of outsourced entertainment and other activities on offer.

Under the proposals, the park itself would operate less than a third of the site's footprint, an area including conservation and education facilities, cable cars and a new Water World attraction. The rest of the resort would be run in partnership with external operators, who would pay rent or share revenue with the park.

At Friday's meeting, some lawmakers expressed concern about the lowland area – near the main entrance – that was set to become a new retail, dining and entertainment hub with free entry.

New People's Party chairwoman Regina Ip Lau Suk-yee noted there were reports the park could consider charging entry fees for the zone, but she backed the idea of making it free because Hongkongers did not have enough places for fun.

Lau said the park wanted to offer free access but visitors would have to comply with rules.

"Some legislators had asked whether the park would consider setting a minimum spending level to ensure visitors spend money and enjoy the facilities if [the rules] do not work," he said.

"If resorting to other methods cannot keep the quality of experience under control. Then this has to be considered."

But he added introducing a minimum spending level would be a last resort.

The funding approved on Friday included HK$1.66 billion to help cover operation costs and capital expenditure.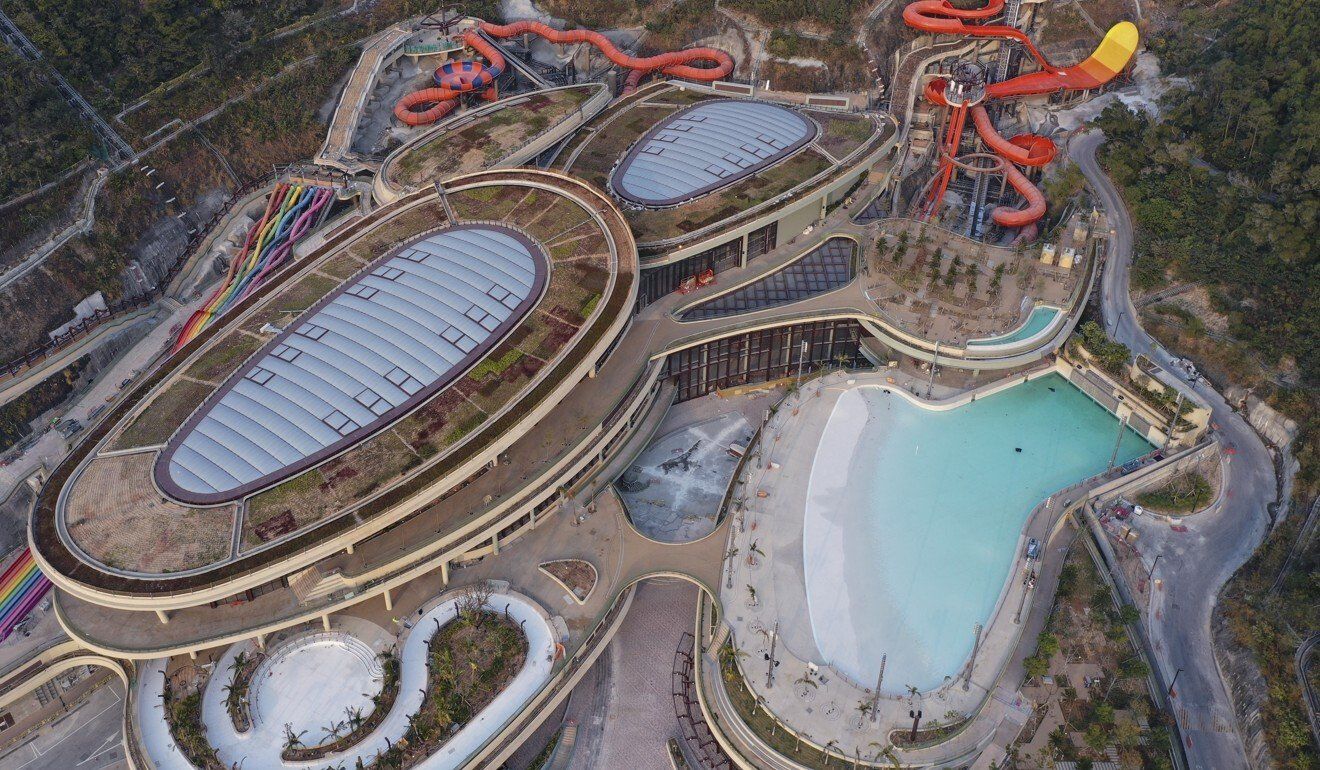 The theme park has a new Water World attraction that is set to open.

Lawmakers also agreed to waive interest payments on two loans totalling HK$5.4 billion, while the repayments would be delayed to 2028 and fully settled by 2059. With the arrangements, the government would forgo a projected revenue of around HK$4.03 billion.

Another fund, of at most HK$1.12 billion, for conservation and education work would be allocated to the park. But the sum would be included in government estimates from 2022-23 to 2025-26 for approval at Legco, when lawmakers vet the appropriation bill in those financial years.

Elizabeth Quat, of the Beijing-friendly Democratic Alliance for the Betterment and Progress of Hong Kong, also questioned the financial impact on the attraction if its HK$4 billion water park could not open as scheduled because of the Covid-19 pandemic.

Tourism commissioner Joe Wong Chi-cho said the HK$1.66 billion fund could cover the operating and capital expenditure of the water park for a year.

"Even if the water park has to delay its opening because of the pandemic, we still have something to back it up," he said.

The resort, once one of Asia's top attractions, is reeling from the pandemic, which kept tourists away and forced its closure for most of last year. It had received a lifeline through a HK$5.4 billion government bailout last year.