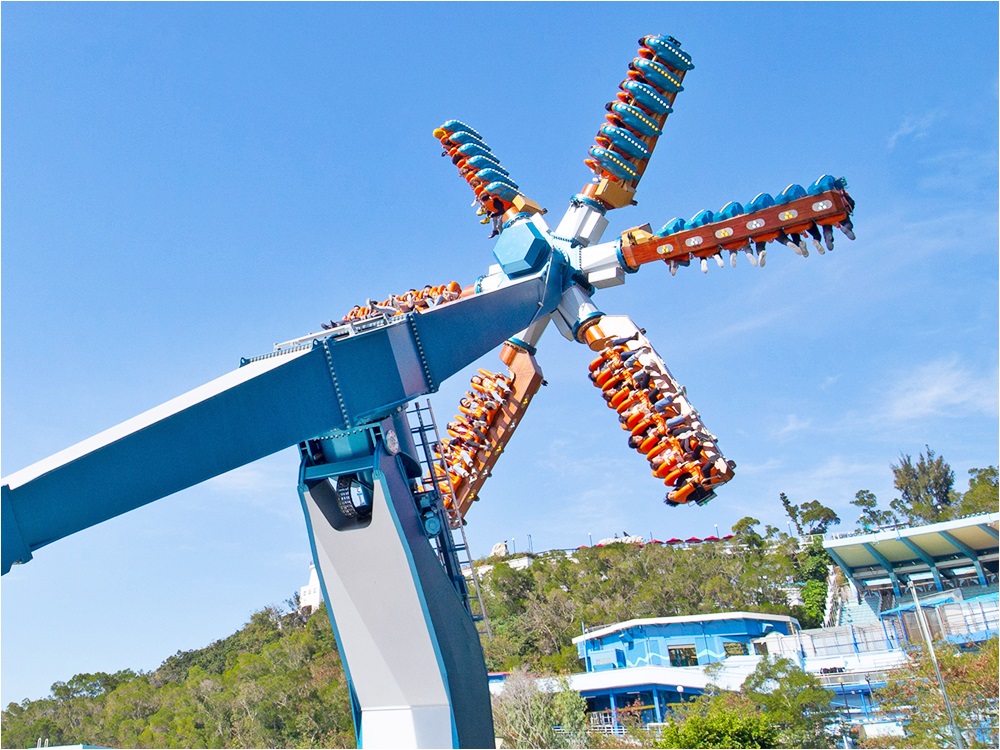 Ocean Park-goers left suspended for 6 minutes mid-air
Ocean Park-goers were left hanging for 6 minutes when one of the park's rides decided to stop running, leaving riders trapped mid-air.
Eyewitnesses reported that the ride - Wild Twister stopped at around 2pm today, leaving the 14 riders suspended for about 6 minutes before the carriage returned to the platform.

No one was injured during the incident.

An Ocean Park spokesman said the ride's safety system flagged an abnormal activity at around 2pm today, which caused the system to shutdown. Staffers on the scene resolved the issue by rebooting the system, allowing the riders return to ground safe and sound.

The spokesman stressed all park rides are under regular testing and maintenance, which ensures they are safe for use.