Sociologist Chan Kin-man will be teaching courses on social movements, contemporary China at Taipei's National Chengchi University, but dismisses suggestions move was 'abrupt' attempt to flee city.
One of the co-founders of Hong Kong's Occupy movement has revealed that he is in Taiwan serving as a visiting professor at a university there, dismissing suggestions the move was an "abrupt" bid to flee the city.

Sociologist Chan Kin-man on Tuesday said he had received an invitation from Taipei's National Chengchi University while behind bars for his role in the 2014 civil disobedience movement. Chan was released in March last year after serving his 16-month sentence.

The scholar's departure came against the backdrop of an exodus of opposition activists following the imposition of the national security law last June.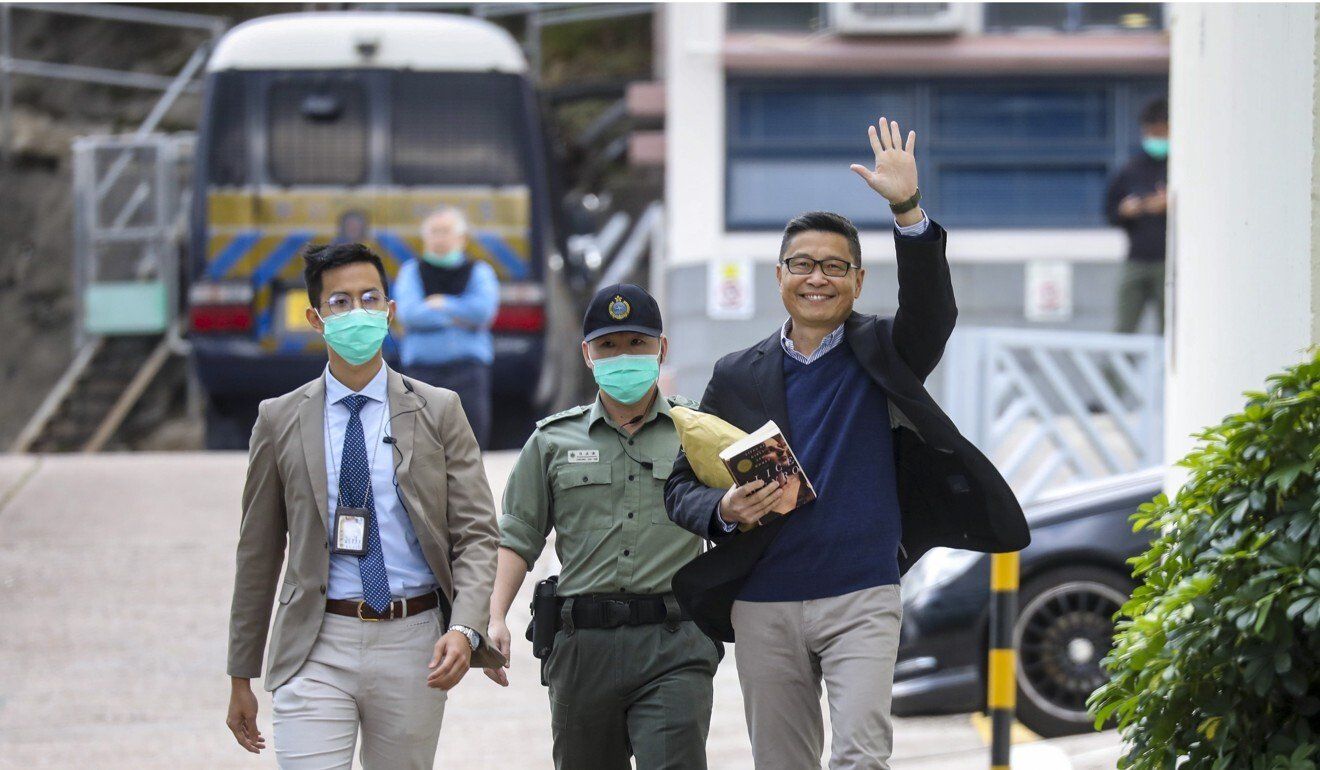 Chan Kin-man walks out of the Pik Uk Correctional Institution in March after serving a 16-month sentence.

But Chan said he was determined to return to his hometown if allowed to do so, adding: "For now, I only plan to teach for a year [in Taiwan]."

Chan will teach courses on social movements and contemporary China – both topics he described as "sensitive" – during his stint on the self-ruled island.

Asked if he worried about breaching the national security law, which has extraterritorial jurisdiction, he admitted that the Beijing-decreed legislation was so wide-reaching that its boundaries were unclear.

"I seldom talk about my political views during lectures. I will provide students with analyses instead. This has always been my practice," said Chan, who bid farewell to the Chinese University of Hong Kong three years ago.

The academic, who obtained his PhD from Yale University, also said he hoped to use his time in Taiwan to finish a book on the Occupy movement and its aftermath from his perspective – a task he said he struggled with under Hong Kong's political climate.

Chan said he expected Hong Kong politics to worsen, and that he respected those who had decided to leave the city and start anew.

But he reminded Hongkongers that they could still do "trivial but meaningful things" in difficult times. "I have been doing these things over the past year, such as visiting protesters who are locked up in jail or initiating a campaign to collect books for them," he said.

Chan, alongside former legal scholar Benny Tai Yiu-ting and Reverend Chu Yiu-ming, founded the 2014 Occupy movement calling for greater democracy for Hong Kong.

The movement, which brought the city to a standstill for 79 days, was sparked by anger over the selection process of the chief executive, with democracy activists calling for universal suffrage, but Beijing instead setting up a system where the eventual leader would come from a preselected candidate pool.

The chair professor of National Chengchi University's sociology department, Huang Hou-ming, who invited Chan to Taiwan, described the Hong Kong academic as a "real intellectual".

"With Chan's wisdom and learning, the recognition he obtained for his teaching and the model he demonstrated in society, I truly believe that it is our faculty's honour to have him as our visiting professor," Huang wrote.