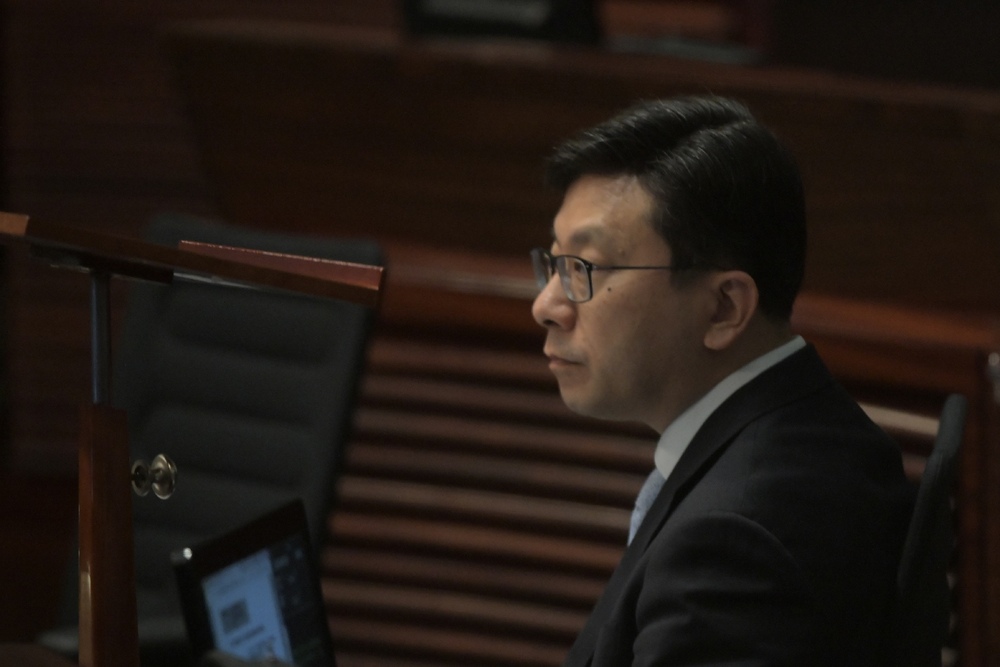 Occupational safety amendment bill has to be implemented as a 'combo,' says Chris Sun
Raising the maximum penalty for occupational safety breaches to HK$10 million is not enough, labor minister Chris Sun Yuk-han said, as he noted the latest bill approved by the legislation has to be implemented as a "combo" alongside advanced technologies and safety awareness promotions.
Speaking on a radio program Thursday, Sun, the Secretary for Labour and Welfare, said the work on enhancing occupational safety would never end.

Sun added it is not enough to simply raise the level of fines from HK$500,000 to HK$10 million and called on strengthening education and promoting safety awareness.

He also encouraged the industry to apply advanced technologies to detect any possible accident and design and implement prevention measures ahead.

Still, Sun stressed raising the fine can let bosses know they will pay dearly if they fail to follow the occupational safety protocols stringently.

"The maximum fine under the law is now HK$500,000, and raising it to HK$10 million marks a 20-time leap already, which is a significant amount.

"If you look at all other Hong Kong laws, the maximum penalty is also HK$10 million. That means we have leveled the maximum fine of this ordinance with that of other ordinances," Sun said.

"After thorough considerations, we believe the HK$10 million fine carries a sufficient deterrent effect."

The third reading of the amendment bill, proposing a two-year jail term to go with the fine, was approved by the Legislative Council on Wednesday night. It will be published in the government gazette and come into effect next Friday (Apr 28).

Sun pointed out that shortening the time limit for initiating prosecution from a year to nine months came after consulting with the Department of Justice, saying the time is enough for authorities to search for evidence and lay charges.

As for families of deceased workers criticizing the government for not amending the law over the past 20 years, Sun replied that the legislation work covers many fields of society, and there are many small- and medium-sized enterprises in the city. The government has done its best, Sun added.