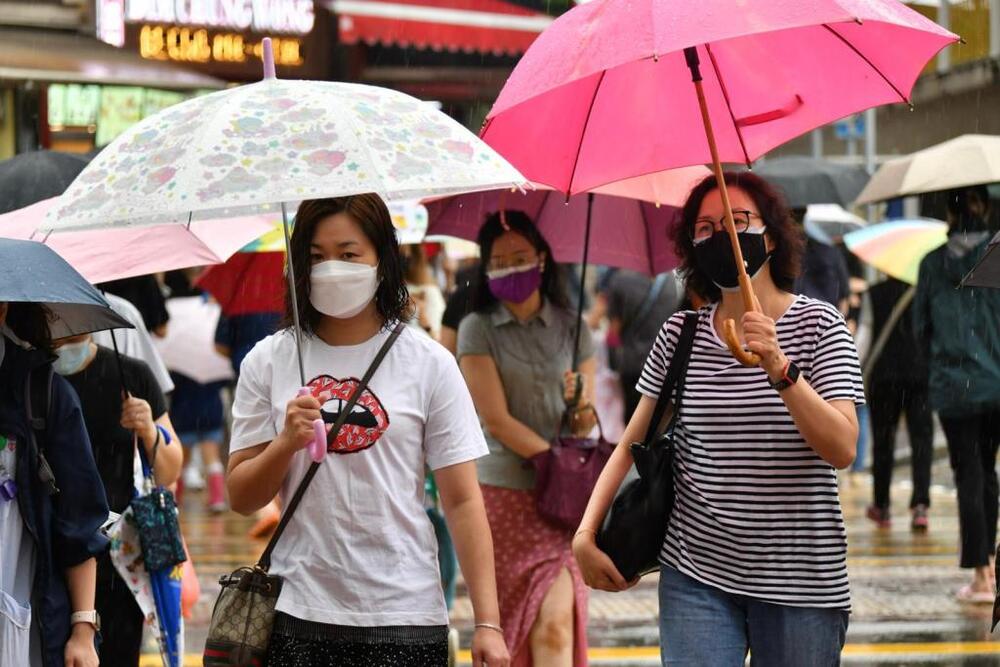 Observatory the only winner in absence of rainstorm
Hong Kong Observatory's decision not to issue a rainstorm warning that could have triggered class suspension turned out wise, as the downpour in the morning did not reach the level of a rainstorm.
Macau government announced last night that the city was expected to see heavy rainfall on Wednesday; therefore, all classes other than higher education will be suspended.

Zhuhai government also announced that the city's primary schools, secondary schools, and kindergartens will be closed for a day on Wednesday, followed by Guangzhou and Foshan, which called on employees to work from home in addition to classes suspension.

Despite warning that showers and thunderstorms associated with an active trough of low pressure will continue to affect the city, Hong Kong did not enact associated arrangements.

However, it turned out that the rain in the morning did not reach the level of a rainstorm. As a result, many students went to school with umbrellas, and some were seen wearing rain jackets and water boots.

The Observatory said more than 20 millimeters of rainfall were recorded over many places this morning, and rainfall exceeded 70 millimeters over Sai Kung District.

The weather forecast for later today read cloudy with showers and squally thunderstorms. Rains may sometimes be heavy, with moderate southeasterly winds becoming southwesterly.

Some parents said the city's approach was reasonable, as it was hard to predict rainstorms, and there was no need to suspend classes in advance.

Parents were also saying that students had been barred from school for too long, and the weather was not that bad, calling on a balance between learning progress and weather.

The Observatory's former deputy chief Leung Wing-mo explained, "If somewhere recorded heavy downpours, it is less likely to rain heavily in the neighboring areas as rainstorms required water and air transportation."

"Suppose Zhuhai was raining heavily, that is to say, the water has already been there, so Hong Kong will have relatively less water transport."

He said Hong Kong was dozens of kilometers away from Zhuhai and Macao, and it was unable to predict where the heaviest rain would be, given the current technologies.

He stressed that citizens should avoid comparing Hong Kong's response to other cities, adding that the city had better infrastructure, so the rainstorms may not have as big of an impact as in other cities.

A netizen said it was "the Observatory's rare one-bet-win situation as it did not follow other cities to suspend classes."

Some said the Observatory was only a meteorological department, and the decision to suspend classes was made by the Education Bureau, which means the Observatory only provides weather forecasts for decisions.

"The biggest loser is the student as they lost a day of vacation." another added.