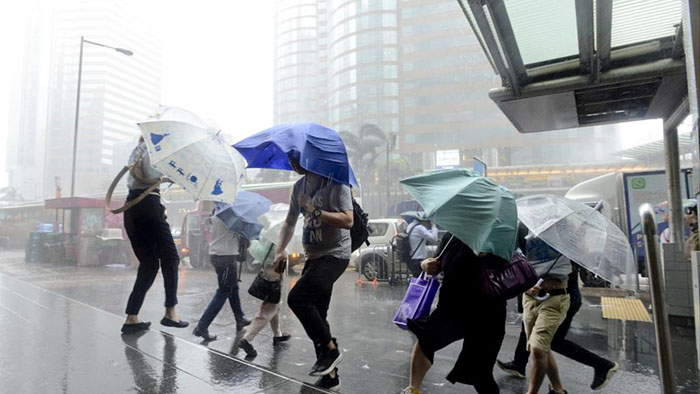 Observatory mulls No.3 for tropical cyclone Chaba tonight
The Hong Kong Observatory on Thursday said the Standby Signal No. 1 will remain in force before 6pm, and that they will consider issuing the strong wind signal No. 3 on Thursday night.
The weather watchdog said with the tropical depression being about 500 km away during the day, local winds are not expected to strengthen significantly.

But it said as the depression gets closer to the coast of western Guangdong, its outer rain bands will start to affect Hong Kong.

The Observatory also warned of squally showers and thunderstorms and that, later in the day, winds would be strong both off-shore and on high ground.