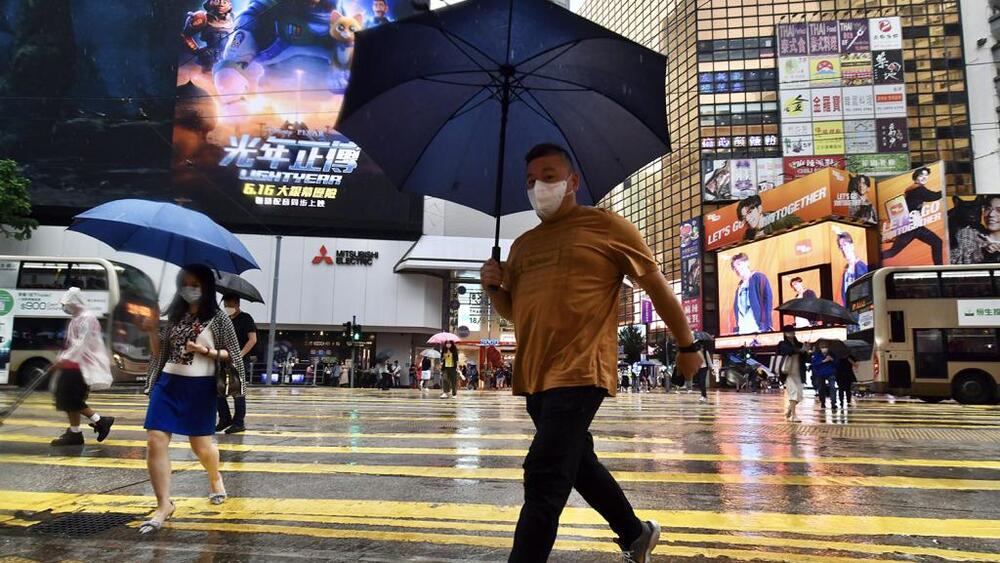 Observatory issues Typhoon signal No.1
The Hong Kong Observatory has raised the Standby Signal, No. 1 at 9.10pm on Wednesday, noting that a tropical cyclone now centered within about 800 kilometres of Hong Kong may affect us.
The signal No. 1 will remain in force before noon on Thursday, the Observatory said.

According to the present forecast track, the tropical depression will remain at a distance over 500 kilometres from Hong Kong on Wednesday night and Thursday morning. Local winds are not expected to strengthen significantly.

As the tropical depression gradually edges closer to the coast of western Guangdong, its outer rainbands will affect the territory on Thursday. Showers will become frequent with squally thunderstorms. Local winds will be strong offshore and on high ground later on Thursday.

There will be swells. Members of the public should stay away from the shoreline, and not to engage in water sports.

As for Macau, the tropical cyclone signal No.1 was issued at 7pm on Wednesday. The signal will remain in effect Thursday morning, the Macao Meteorological and Geophysical Bureau said.