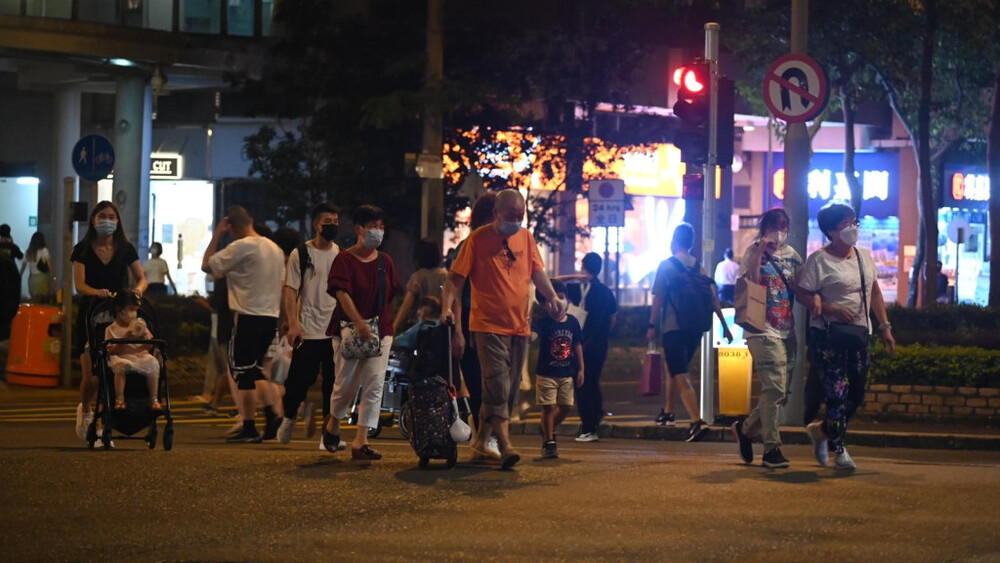 Observatory issues T1 cyclone warning as Ma-on nears HK
The observatory issued the Standby Signal No. 1 cyclone warning around 9pm Tuesday while the public is reminded not to engage in water sports and to stay away from the shoreline.
The cyclone warning will remain in force until at least 6am Wednesday, according to the observatory. Citizens are advised to take note of the latest weather information before departing for work or school in the morning.

The issuance of the cyclone warning means that a tropical cyclone now centered within about 800 kilometers of Hong Kong may affect us, the observatory said.

At 9 pm, Severe Tropical Storm Ma-on was estimated to be about 770 kilometers east-southeast of Hong Kong (near 18.5 degrees north 120.4 degrees east) and is forecast to move northwest or west-northwest at about 22 kilometers per hour across the northeastern part of South China Sea, in the general direction of the coast of western Guangdong.

Under the subsidence associated with Ma-on, it will be very hot in Hong Kong tomorrow (Wed). Squally showers and thunderstorms triggered by high temperatures will occasionally affect the territory. As Ma-on moves towards the coast of Guangdong, local winds will strengthen tomorrow night.