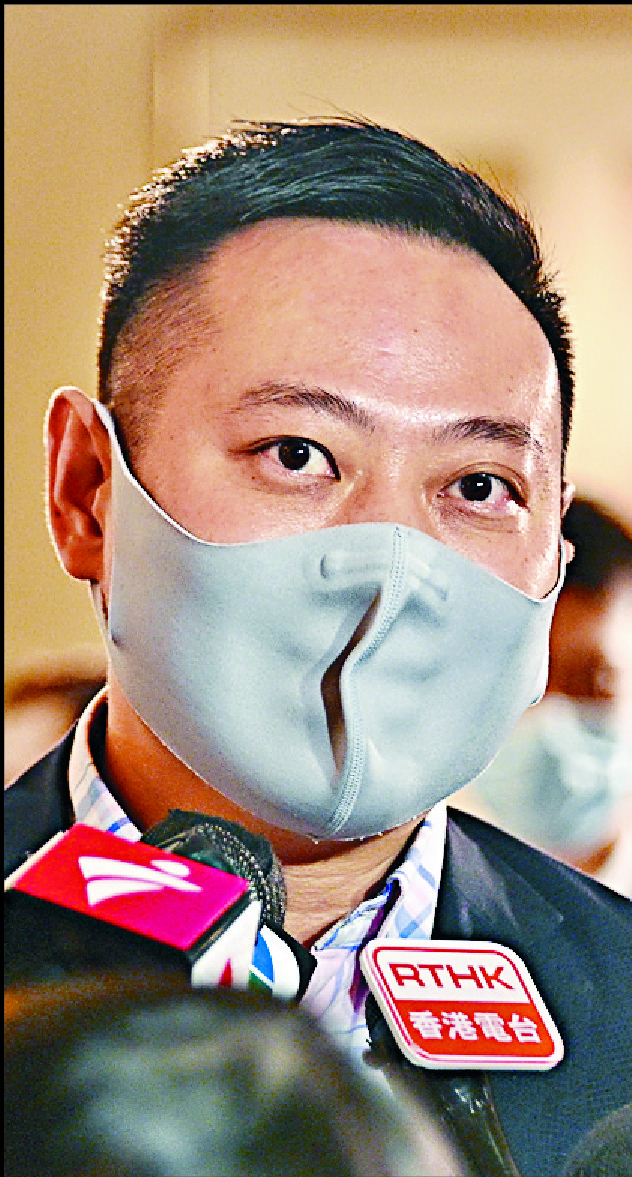 'Oath-taking first priority for council'
District administration should come under review but authorities' priority is to handle the oath-taking of district councillors first, Secretary for Home Affairs Caspar Tsui Ying-wai said.
He was responding to rumors that the government will introduce reform in the district councils, to which he agreed the system should be reviewed, but added district administration is under the Constitutional and Mainland Affairs Bureau's scope of work.

On the disqualification of seven pro-democracy Hong Kong Island district councillors, Tsui said authorities have explained the rationale behind their decision, and rejected claims that only one sentence explaining their verdict was given to the seven.

"In simpler words, there is a set of legislations needed to be followed when taking oath and we have said that on the oath-taking day," he said, adding that authorities have sent letters to the councillors involved for their clarity.

One of the seven was Chan Wing-tai from Eastern district, who believed his disqualification was related to his lending his office for the pro-democrats' primary election last year.

In a radio program yesterday morning, Chan said authorities had sent him a letter after he took the oath of allegiance to the SAR government last Friday, asking him to offer an explanation for lending the venue.

He answered that he was cooperating with Hong Kong Public Opinion Research Institute to conduct a poll, and that he stood at the door to monitor the process.

However, the government was not convinced.

District councillors who have yet to take their oath but had lent their offices for the primary election said they will still take the oath, but have been mentally prepared for disqualification.

Li Chi-wang, chairman of the Sha Tin district council, said that he will still take the oath to perform the duties of a district council member. "I am prepared for being disqualified, imprisoned or declared bankrupt."

So far, 14 of the 47 charged for the primary election have been granted bail, the latest being "Slow beat" Raymond Chan Chi-chuen.