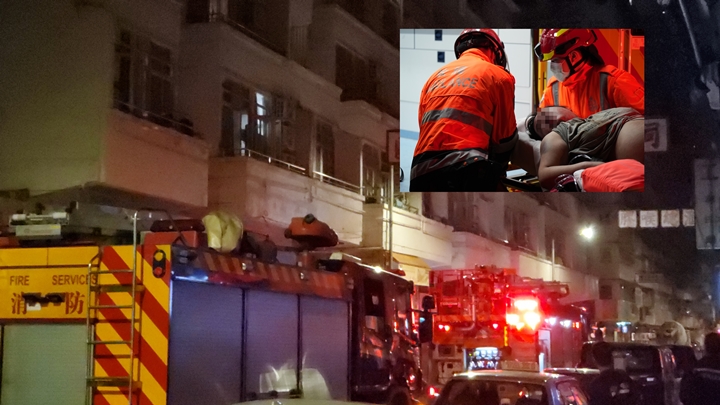 Nurse dies in Mong Kok fire
A woman was killed in a Mong Kok fire early on Friday morning.
The fire broke out at 2.55am at a flat at 927 Canton Road. The Fire Services Department mobilized about 50 firefighters, along with nine fire engines and two ambulances due to the blaze, with the blaze being put out in about an hour.

The woman, aged 36, was found unconscious at the scene and was rushed to Kwong Wah Hospital for resuscitation. She was later declared dead at 4.25am.

It is understood the woman was a nurse who worked at Queen Elizabeth Hospital. Sources said her husband is also a nurse, and they had two children, aged 3 and 5, respectively.

Investigators believed the fire was triggered due to a short circuit of an external charger.