Fifth wave of Covid-19 pandemic was responsible for drop in arrests, says Superintendent Theodora Lee.
The number of young people arrested over drugs in Hong Kong has fallen by 24 per cent in the first nine months of 2022 compared with a year ago, police have said.

But smugglers were also increasingly relying on drug mules to smuggle relatively small amounts of narcotics into the city in the wake of relaxed Covid-19 travel restrictions on arrivals, they warned on Saturday.

According to Superintendent Theodora Lee Wai-see of the narcotics bureau, 361 young people under the age of 21 were arrested for drug-related crimes in the first nine months of the year.

The figure was a 24 per cent drop over the same period last year, which saw 472 young people in the same age range arrested for such crimes.

"We believe that the drop is related to the fifth wave of the pandemic," Lee said. "In March and April, which was during the peak of the pandemic, we saw the number of people arrested dropping significantly. Once we reached May and June, the number began to rise again."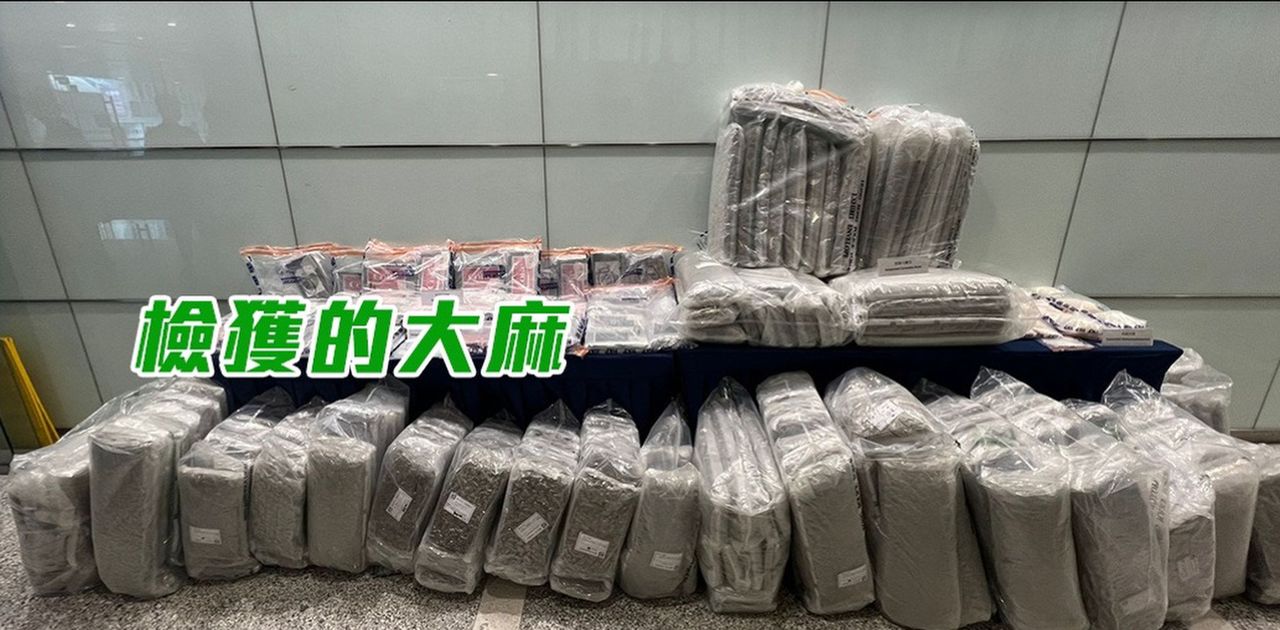 Police display 183kg of marijuana seized during operations carried out on Thursday and Friday.
The superintendent added that while the drop was a good sign, it might not fully reflect reality. She noted that it could take until next year for the true extent of the effectiveness of the force's anti-narcotics efforts to be evident.
The force also noted that with the reopening of the city under the "0+3" arrangement in late September, they observed several cases of narcotics being brought to the city from overseas using drug mules.
She added that during the pandemic, such cases had disappeared completely.
Under the "0+3" model, overseas arrivals are required to undergo three days of medical surveillance and are restricted from entering venues such as restaurants, bars and gyms. The city previously required visitors to spend up to seven days in a designated hotel for quarantine.
Lee noted that traffickers would commonly smuggle a relatively small amount of drugs into the city by hiding them in their person or luggage, which was a popular method before the pandemic.
"We believe that after the pandemic stabilises and Hong Kong opens its borders, the methods that drug traffickers use will change as well," Lee added.
Separately, police arrested six local men in a series of operations carried out on Thursday and Friday. The men, aged between 20 to 59, were involved in different drug cases investigated by the force.
Police seized a total of 44kg (97lbs) of cocaine, 183kg of marijuana and 4kg of methamphetamine, with a combined market value of about HK$80 million (US$10.2 million).
Senior Inspector Tam Wai-lok of the narcotics bureau said the pandemic had changed how drugs were supplied to the city.
"The previous method where drugs were smuggled in small quantities no longer exists. We noticed that drug trafficking syndicates will use one-off, large shipments or other legal avenues to get their drugs to Hong Kong," he said. "This may also lead to the amount of drugs seized to increase."