Some 24,000 Hongkongers applied for the new pathway to British citizenship from July to September, down from 30,600 between April and June.
The number of Hongkongers applying for a new pathway to British citizenship from July to September has dropped by 21.5 per cent compared with the previous quarter, with immigration consultants attributing the downward trend to "lifeboat" options offered by other Western countries.

About 24,000 applications for the British National (Overseas) visa scheme were received in the third quarter, down from 30,600 between April and June, according to official figures released by the British government on Thursday.

Of those applications, 87 per cent were filed from outside Britain, while the rest were made within the country.

Some 88,900 Hongkongers have applied for the visa scheme since its introduction on January 31, of which 76,176 have been approved.

An estimated 5.4 million people among Hong Kong's population of 7.5 million are eligible for the scheme, which allows successful applicants and their dependants to live, work and study in the country for up to five years. They can then apply for citizenship after six years.

Britain launched the visa in response to Beijing's imposition of a national security law on Hong Kong, which London said constituted a "clear and serious breach" of the 1984 Sino-British Joint Declaration that set conditions under which the city would return to Chinese rule.

In the aftermath of the 2019 anti-government protests, Beijing imposed the sweeping security legislation in June last year, banning acts of secession, subversion, terrorism and collusion with foreign powers.

Margaret Szeto, founder of migration consultation company Aura Global Limited, said the downward trend was expected following the introduction of "lifeboat" schemes by Canada and Australia in recent months.

"Many Hongkongers have switched their destinations for emigration as they prefer the climate and environment in Australia and Canada," she said.

But Johnny Patterson, policy director of the London-based NGO Hong Kong Watch, said the small drop in application numbers in the third quarter was understandable as a large number of people had applied for the visa in June so they could move with their families in the summer.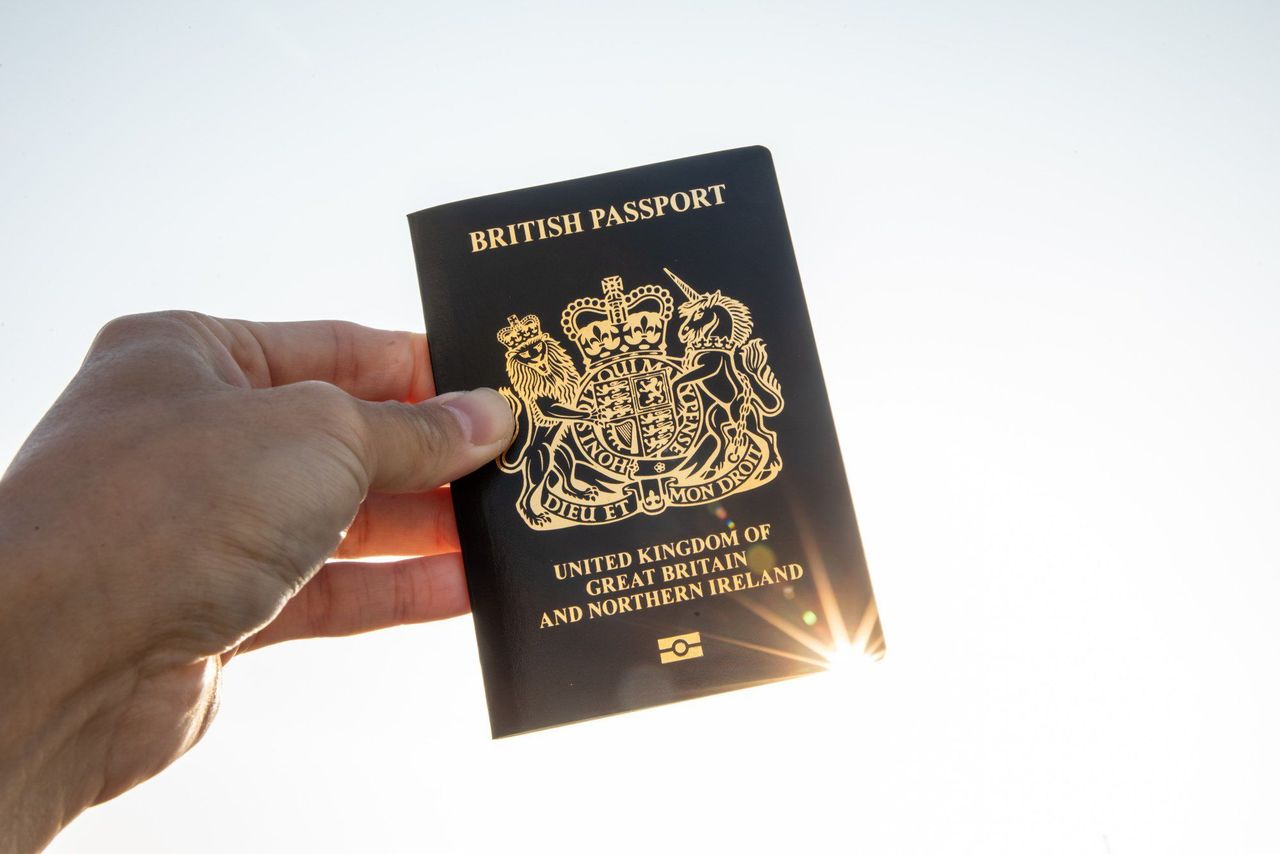 A BN(O) passport, which grants Hongkongers a pathway to British citizenship.

In February, Canada unveiled its open work permit scheme for anyone from Hong Kong who has graduated with a postsecondary degree or diploma that is equivalent to Canadian qualifications in the past five years.

Unlike most other work-based schemes, the three-year permits do not require applicants to have Canadian employment lined up. The new scheme is set to run until 2023.

Last month, the Australian government amended its migration regulations to create a "safe haven" policy for Hongkongers, centred on those currently studying or working in Australia, enabling them to obtain residency in the country in as little as three years if they meet certain requirements.

Under this policy, two streams have opened up. Hong Kong and BN(O) passport holders who have been in Australia studying or working for the four years leading up to their application – and who meet health, character and security requirements – are eligible to apply for a so-called skilled independent visa.

Another stream offered by the Australian government is through a so-called permanent residence (skilled regional) visa, for those working or studying in a "designated regional area" outside major cities for the three years leading up to their application. Applicants for permanent residence (skilled regional) visas must also meet stipulated requirements.

Canberra later revealed that about 8,800 Hongkongers were now eligible for the permanent residency scheme set to open for applications on March 5.

Willis Fu Yiu-wai, senior immigration consultant for Goldmax Associates, said there would be more people gradually leaving Hong Kong.

"Some are planning to leave depending on their children's studies and will take action before [their kids] enter primary school [or after primary school] graduation," he said.

"However some plan for their children to avoid taking the DSE, so they will leave earlier," Fu said, referring to the university entrance assessment, the Diploma of Secondary Education examinations.

Johnny Patterson said with more than 88,000 people moving in the first three quarters of this year, it was clear that the United Kingdom government's estimates of over 100,000 leaving the city in the first year were set to be accurate, if not exceeded.

"Looking forward, it seems likely to me that the number of BNO applications will ebb and flow in response to events on the ground in Hong Kong, and depending on how widespread Beijing's purge of civil society continues to be."