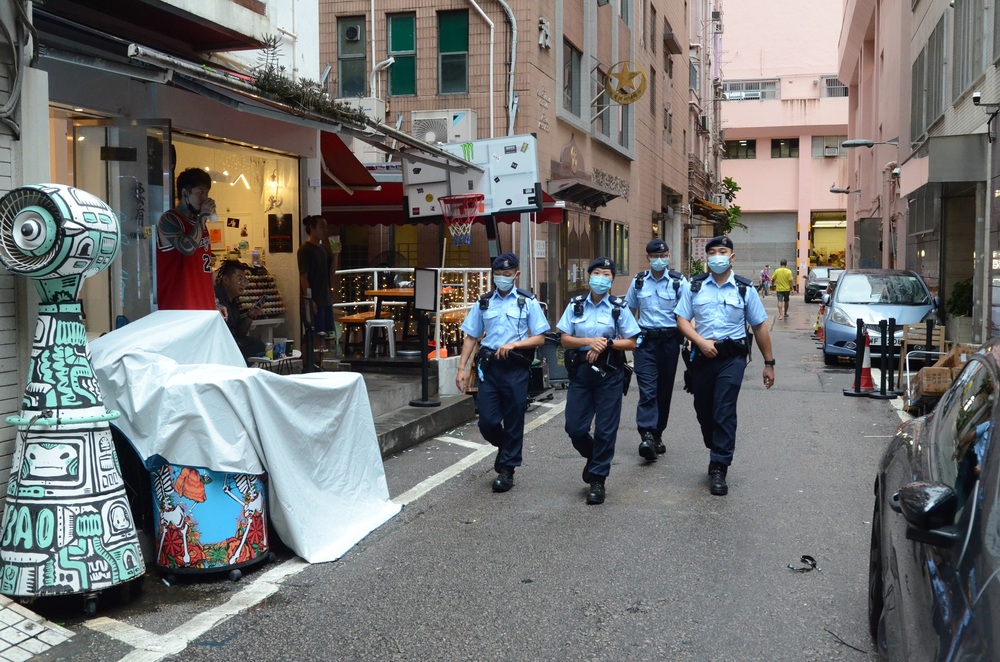 Number of crime cases drops by 4.6 percent in first half of 2021
The number of crime cases recorded in the first half of 2021 decreased by 4.6 percent compared to the number recorded in the same period of 2020, the police announced the data today.
Over 30,000 crime cases have been recorded in the first half of 2021. Yet the overall crimes registered a decrease, the police pointed out, mainly due to the significant drop of 60 percent of robbery cases and the drop of 30 percent of burglary cases respectively.

Other crime types including arson, wounding and serious assault and criminal damage also registered decreases ranging from about 10 to 40 percent, indicating that the law and order situation maintained stable.

There were 67 cases of robbery and 741 cases of burglary. The numbers dropped by 64 percent and 35.9 percent respectively compared to the numbers in the same period of 2020.

Deception cases recorded an increase of seven percent to 8,699 cases. The jump was mainly driven by the upsurge of romance scams, which increased by 91.6 percent, with 1.6-fold increase in losses, amounting to over HK$288 million.

Victims often found themselves deceived after a substantial period of time, incurring relatively significant loss.

On the aspect of sexual offenses, there were 34 cases of rape, a rise of 36 percent compared with the same period in 2020. The number of cases of indecent assault rose by 69 percent to 483.

For blackmail and serious drug offenses, the number of cases increased by 89.5 percent to 707 and increased by 67.6 percent to 756 respectively.

Youth crime involving offenders aged 10 to 20 decreased by 34.1 percent to 1,519 persons in the first half of 2021, according to the police.

The police added that a total of 117 persons have been arrested for suspected subversion and terrorist activities, in violation of national security law.

Among them some were arrested for suspected secession, collusion with foreign forces, providing pecuniary or other financial assistance or property for the commission by other persons of the offense of secession, while some were suspected of fraud, money laundering or uttering seditious words.

Police have prosecuted 64 persons so far.