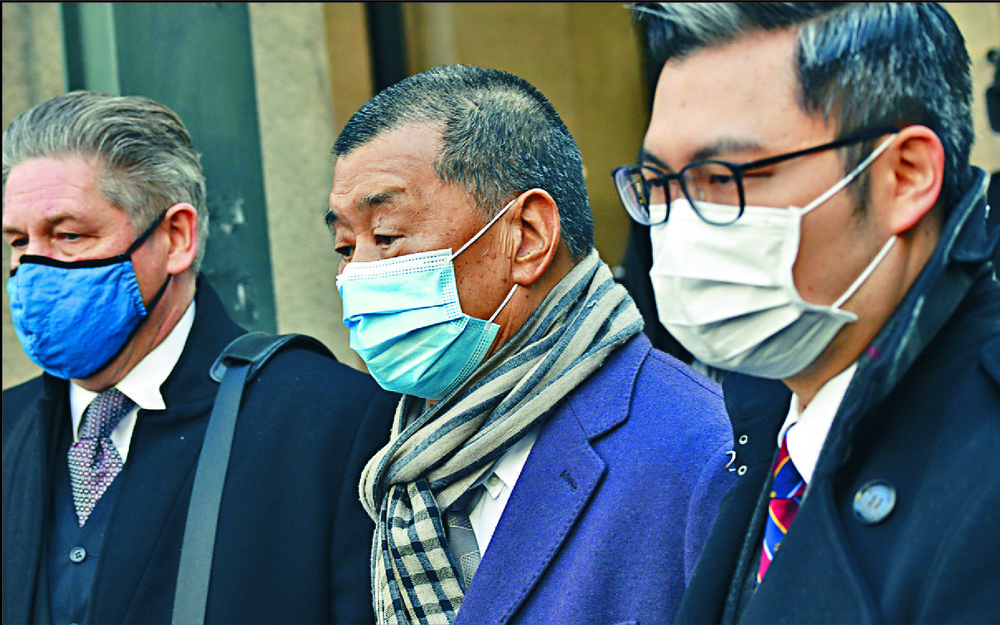 NPC move 'does not override judicial independence'
Beijing's interpretation of the national security law simply spelled out the issues and did not aim to expand the power of the Committee for Safeguarding National Security of the SAR, says Maria Tam Wai-chu, the deputy director of the Basic Law Committee.
The National People's Congress standing committee declared in its elaboration on Friday that the oversight body had the power to make "judgments and decisions" on questions related to national security under article 14, and they were "enforceable in law."

Article 47 states that Hong Kong courts should obtain a certificate from the SAR chief executive, binding on all courts, to certify the question of whether an act involves national security.

Tam said Beijing's interpretation of articles 14 and 47 "spelled things out" clearly, saying the two articles are like gears working together.

She disagreed with the view that the interpretation overrode judicial independence as it falls on the executive arm of government to be responsible for deciding national security-related policies.

"[We are] not discussing whether a particular lawyer can be involved in a particular case, but we are looking from the policy perspective and the principle," Tam said.

If the SAR chief executive and the committee regarded an issue to be a policy problem, she said, then foreign lawyers would not be allowed to handle national security cases.

"Judicial independence has never been supported by foreign lawyers," she said, "and I believe 95 percent of cases did not involve the hiring of foreign lawyers. Does that mean all these cases suffered injustice?"

As for the requirement for courts to "respect and implement" the national security committee's decisions, the judiciary said Friday it respects the "lawful exercise of power" by the NPC standing committee and will continue to perform its functions according to the Basic Law.

Basic Law Committee member Albert Chen Hung-yee said the NPC interpretation did not contradict the court of final appeal ruling to allow king's counsel Tim Owen to defend media mogul Jimmy Lai Chee-ying in a collusion trial to be held in September.

He said the interpretation only explained the power of the committee and did not rule on whether overseas lawyers can participate in national security trials.

Executive Council member Ronny Tong Ka-wah said the move gave space for the committee to review if overseas lawyers can participate in security trials.

"The interpretation is closer to the one country, two systems principle as the committee has a better understanding of Hong Kong's actual situation," he said.

Tong added the solution given by Beijing has greater flexibility rather than barring completely overseas lawyers from appearing in national security trials.