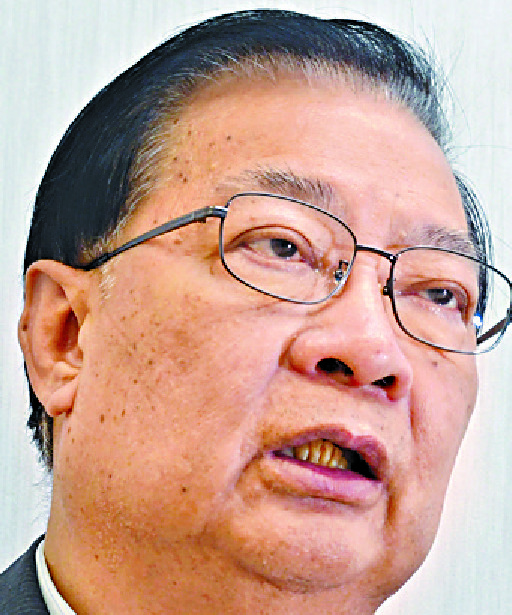 NPC in Basic Law sanctions race
The standing committee of the National People's Congress will look into listing the state-legislated anti-sanctions law in annex III of the Hong Kong and Macao Basic Law this Friday - the session's last day, says Tam Yiu-chung, Hong Kong's sole delegate in the committee.
The controversial law will be discussed on the last day of a four-day session.

The law, passed by the committee on June 10, aims to counter sanctions imposed by foreign governments for alleged erosion of Hong Kong's freedom and human rights violations in China.

It will not apply to Hong Kong and Macau unless it is listed in the Basic Law's annex III. Once listed, the law will take effect via promulgation or the SARs' own legislature.

The closed-door session, attended by mainland officials such as Hong Kong Basic Law Committee chairman Shen Chunyao and Law and Constitution Committee chairman Li Fei, will also see the NPC Standing Committee discuss including national laws into the two SARs.

Other motions on the session's agenda include the drafts of the personal information protection law of China, family education law and population of China and family planning law of China.

In Hong Kong, Chief Executive Carrie Lam Cheng Yuet-ngor has yet to give a timetable for implementing the anti-sanctions law via local legislation.

Lam has said implementation via local legislation would avoid the issue from being "hyped up" by foreign forces attempting to wreck the city's status as a financial hub.

Speaking ahead of the Executive Council meeting yesterday, Lam said despite the lack of a timetable, authorities were mulling the implementation's framework.

But she conceded that the implementation by the end of this year was difficult, as her agenda was packed with other pressing tasks.

"But one will realize that the sixth term Legislative Council only has two more months to go. They will go into prologue by the end of October to prepare for the general election on December 19," she said.

"In my opinion it will be an extremely tight timetable to rush a piece of legislation with the necessary consultation with stakeholders within this term of the Legislative Council."

Lam also said her administration had brief talks on how the law should look, citing previous local legislation to implement Beijing's decisions on United Nations' sanctions.

"It is not an entirely alien area that we do not know how to draft the law," she said.