Homebuyers in the city flocked to buy flats on offer this weekend at Sun Hung Kai's Novo Land project in Tuen Mun, reflecting a pre-emptive move against an expected rise in prime rate.
Hong Kong extended its latest streak of strong weekend property sales on Saturday, as buyers rushed to snap up flats on offer at Sun Hung Kai Properties' (SHKP) Novo Land development, in a pre-emptive move ahead of a potential new prime rate increase in the city.

SHKP, the city's biggest developer by market cap, sold all of the 170 units on offer at the second phase of its Novo Land project in Tuen Mun just four hours after sales commenced at 9am on Saturday, according to local real property agents and media.

"About 80 per cent of buyers [at Novo Land] are from the New Territories, and they are very positive on the outlook of the development in the northern part of the city," said Sammy Po Siu-ming, chief executive at Midland Realty's residential division. "Lots of people piled in today after they failed to buy flats during Novo Land's previous launches."

By contrast, the 58 units on offer at Grand Victoria, a project in Cheung Sha Wan jointly developed by Wheelock Properties and Sino Land, found no buyers as of 3pm on Saturday.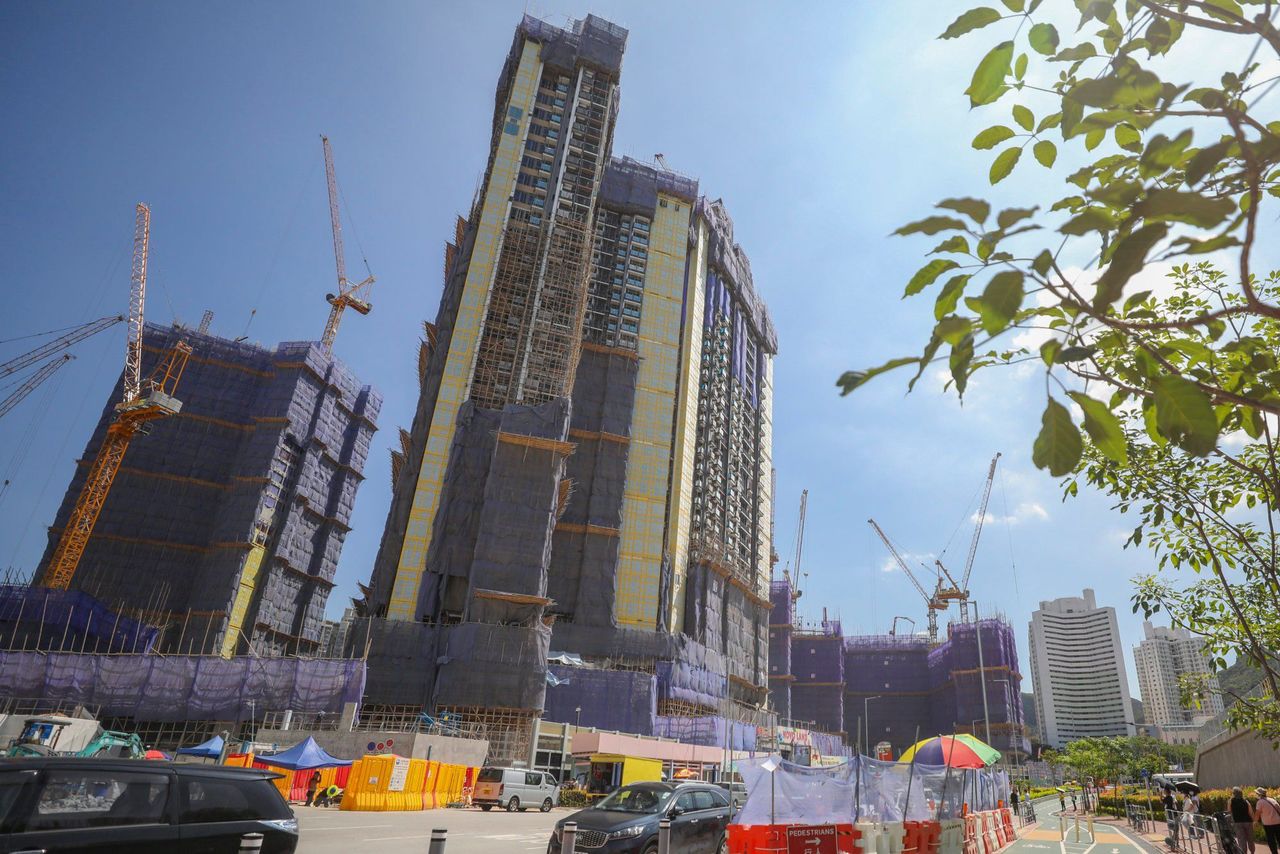 A view of Sun Hung Kai Properties' Novo Land development under construction in Tuen Mun in the New Territories.

The average sales price at Novo Land was HK$14,780 (US$1,883) per square foot, representing a 5.6 per cent increase from the initial launch of the development's second phase in August and a 12 per cent gain from its first-phase offer last month. The size of units at Novo Land range from 242 square feet (22.5 square metres) to 708 square feet, which translates to a price band of between HK$3.5 million and HK$9.8 million.

The strong demand for flats at SHKP's development on Saturday reflects the city's robust streak of weekend sales in August, as developers provided discounts to attract more buyers.

Speculation that Hong Kong's major commercial banks, including HSBC and BOC Hong Kong, will push for a prime rate increase also fuelled buying. The prime rate sets a reference to the mortgage rate.

Meanwhile, the average sales price at Grand Victoria was HK$26,508 per square foot, implying a 7.7 per cent increase from the development's previous launch in March. The size of flats in the project range from 278 square feet to 807 square feet, which shows a price band of between HK$6.5 million and HK$22.9 million.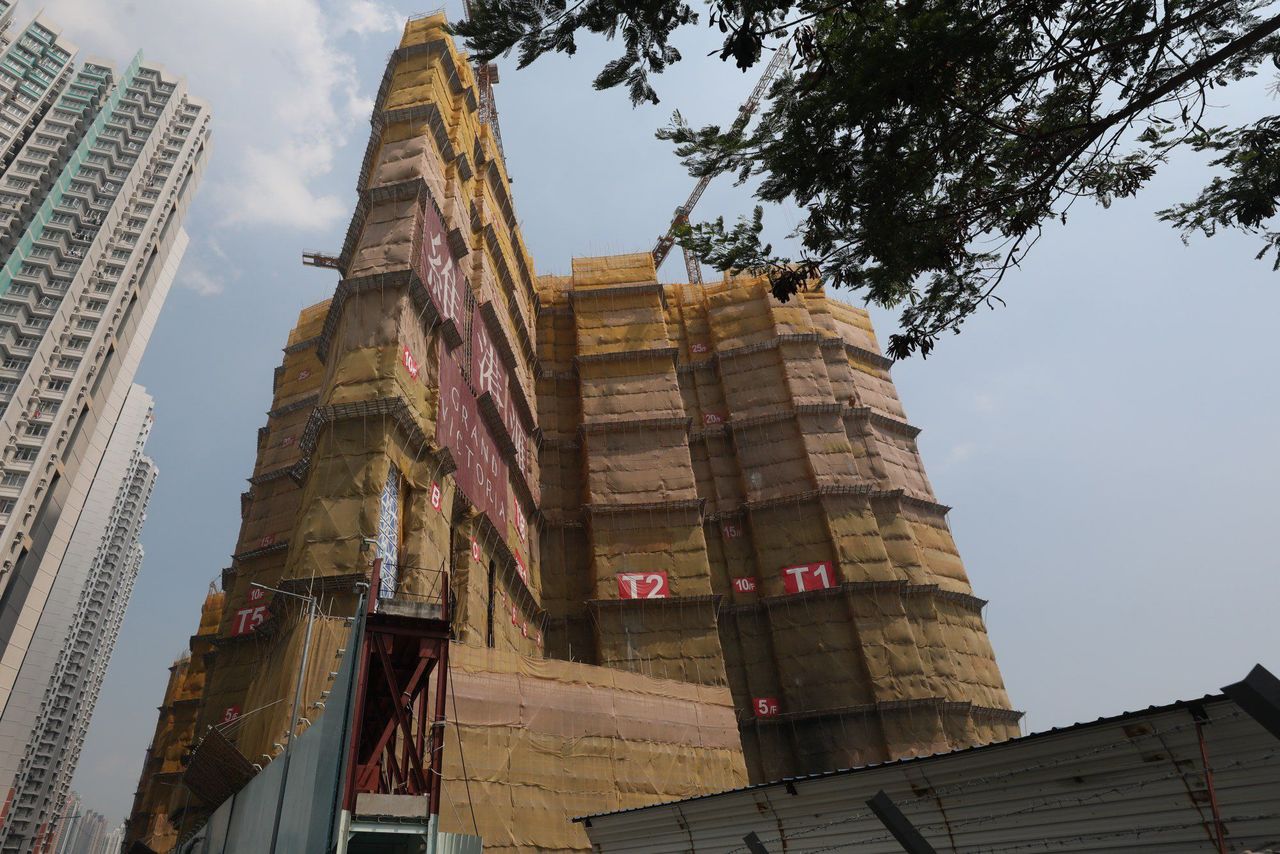 The Grand Victoria development under construction in Cheung Sha Wan is being jointly developed by Wheelock Properties and Sino Land.

US Federal Reserve Chair Jerome Powell on Friday asserted his stance to raise interest rates in a bid to drive down inflation at the annual Jackson Hole Economic Symposium, held in Wyoming. In July, the Fed raised the benchmark interest rate by 75 basis points for a second straight time in its most aggressive drive in three decades to tame high inflation.

While the Hong Kong Monetary Authority (HKMA) has raised its base lending rate – the borrowing cost charged on commercial lenders – each time the Fed tightened credit this year, HSBC and other note-issuing banks in the city have so far refrained from raising their prime rate, a move that analysts expect will erode margins.

Still, some economists predicted that the prime rate will rise by 25 basis points at the end of this year. The prime rate currently stands at 5 per cent at HSBC and its subsidiary Hang Seng Bank, as well as at BOC Hong Kong. Standard Chartered Bank and other local lenders have pegged their borrowing costs at 5.25 per cent.

In the previous cycle, the city's banks waited through nine consecutive increments of 25 basis points increase by the HKMA before raising their prime rate by 12.5 basis points in 2018, passing some of the higher borrowing costs to customers for the first time in a decade.

Sentiment in Hong Kong's property market has stabilised since June, when total transactions about newly built homes hit a 10-month high of about 1,300 units, according to Centaline. The property agency warned that housing demand may shrink moving forward because of new supply in the market and rising interest rates.

Hong Kong's growth forecast this year could be lowered, Financial Secretary Paul Chan Mo-po said last month, as business confidence has been dented by ongoing Covid-19 control measures and the city's closed border with the mainland.