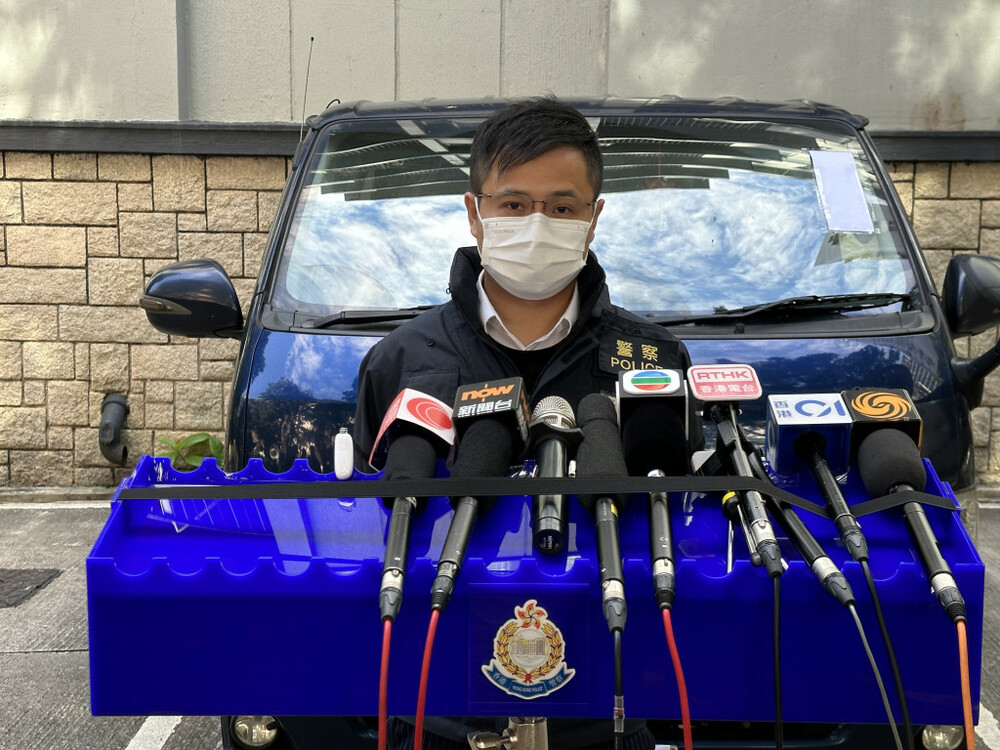 Not jump to conclusions on CSD officers' actions over abduct case outside Stanley Prison
Police said Sunday the kidnapping case that occurred yesterday in front of Stanley Prison was due to a money dispute, without clarifying whether the Correctional Services Department officers failed to stop the crime in time.
The force told a press briefing today about the case of a woman being forcibly abducted into a van by four people in front of CSD officers, saying the criminals and the victim were believed to be "friends''.

According to Chief Inspector Wong Yu-fai, the force received the report from CSD when the four criminals were about to flee despite the officers' attempt to stop.

The force later intercepted the van near Ocean Park and arrested three males and a female. The quartet were believed to be engaging in a financial dispute with the victims, which is said to be about HK$500,000.

Wong added the victim, 32, suffered multiple injuries on her limbs and head during the incident, while a CSD officer was also hit on the head when trying to rescue the woman. 

In a video clip recording the scene during the attack, CSD officers came forward to stop the attack when the victim was found to be abducted and said "don't fight", but failed to prevent the arrestees from taking the victim away.

Wong also called on the public not to jump to conclusions as the facts at the scene may not be clear from others' views.

Regina Ip Lau Suk-yee, the convenor of the Executive Council and the former Secretary for Security, said the CSD staff "could have been more perceptive" as the situation was apparently not just a "fight".